Person in the Hallway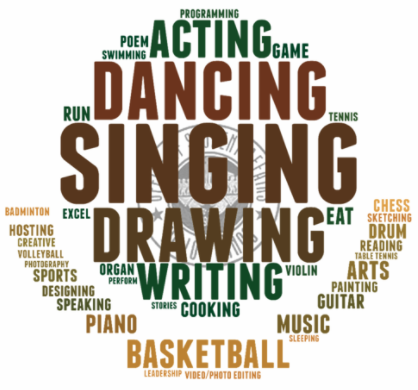 Hang on for a minute...we're trying to find some more stories you might like.
What is your hidden/greatest talent that others do not know about? Or if you do not have a special talent then what is a skill you would like to learn and why?
Economics Teacher Mr. McDonald: "I have been surfing since I was 13. I go all year round, even in the winter. I usually surf at Long Beach, Rockaway beach, and Gilgo beach."
Chinese Teacher Ms. Wu: "I am really good at making handcrafts. Like hands on jobs. I make small animals, not really needle work but putting small material together to create these animals."
Senior Amanda Sanders: "I could do my liquid eyeliner in one minute and a half. I timed it. I rush in the morning, so I get really good at it."
Sophomore Shirley Tola: "I taught myself how to play the ukulele. I learned from watching YouTube and can play a couple songs."
Sophomore Noah Navael-Youssefi: "I am fluent in five languages: Italian, English, Spanish, Persian, and Hebrew. I learned most of them before the age 10. I mostly speak Italian at home."
Sophomore Jacqueline Manelis: "My first language is not English. Russian is my first language. I spoke Russian until I was four, then I went to my first kindergarten class and could not understand anything. From then on, I began to learn English."
Senior Cina Nazif: "I taught myself to how to play guitar. I am continuing to improve."
Senior Tatiana Sameyah: "I could hula-hoop for an hour. I did it in 5th grade and wanted to see how long I could go."
Junior Joanne Chung: "I enjoy photography. I love to capture pictures from a different point of view."
Senior Kyra Friedland: "I enjoy carpentry. I do a lot of stage crew here and make building stuff like cabinets and other props."