Recipient of a Gold Medal
Hang on for a minute...we're trying to find some more stories you might like.
On Feb. 12, 17 year old Chloe Kim became the youngest American snowboarder to receive the gold medal in the 2018 Winter Olympics. After placing first in the Women's Snowboard Halfpipe final, she beat out former record-holder Kelly Clark.
Clark was only 18 years old when she competed in the 2002 Winter Olympics in Salt Lake City, UT.
In her third and final run of the night, Kim scored an impressive 98.25, practically unheard of in the Games. Despite the fact that she had all but claimed first place, Kim ended off by performing a total of 1080 tricks. According to Buzzfeed News, "At age 15, Kim made history when she became the first woman to land back-to-back 1080s at the US Snowboarding Grand Prix, scoring a perfect 100."
In the middle of her second and third runs, Chloe hilariously tweeted how she regretted not finishing her breakfast sandwich earlier that day, and how she was "hangry" as a result, making her fans love her much more than they already did.
About the Writer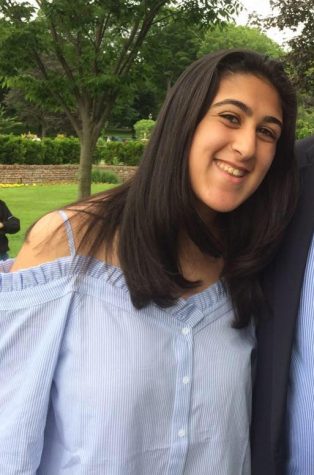 Veronica Kordmany, Sports Editor
Veronica Kordmany is Guide Post Online's Sports Editor. As a passionate book-nerd, Veronica has made her love for English clear in numerous ways. Throughout...