Michael Babumba — Overcoming life despite its challenges
Enduring misfortune and not letting it bring you down requires a great deal of strength, and Babumba certainly has a lot of it.
Hang on for a minute...we're trying to find some more stories you might like.
Volleyball star, voice of our school, standout poet, Michael Babumba does it all.
From having his poetry hanging in the library to saying our school announcements every morning, Babumba has made his mark on our school from the moment he arrived in Great Neck. Although he appears to be a normal kid who has some gifts, there is more to him than meets the eye.
Babumba's enthusiastic nature stands out to everyone who sees him. He can often be spotted in the hallway high-fiving people and cheerily making his way to his next class. He applies his positive attitude to every aspect of school life, and during his life at Great Neck North, he has been treated the same way he has treated everyone.
"Everyone has been a big supporter of me," Babumba said.
The support he has received manifested itself when his house caught on fire, destroying many of his warm clothes during the beginning of winter last year. After the incident, the school banded together to donate necessary goods to his family.
"The whole school came together and provided me with clothes, shoes and many writing materials," Babumba said. "Almost every book of mine caught on fire, but it was nothing. Life was what really mattered."
"
Almost every book of mine caught on fire, but it was nothing. Life was what really mattered."
— Michael Babumba
In addition to providing him with necessary clothes, shoes and materials, students helped him find a new house. "The biggest support of me was finding the house I live in now," he said. "That was the biggest blessing we got from the incident."
Enduring misfortune and not letting it bring you down requires a great deal of strength, and Babumba certainly has a lot of it.
In Uganda, where Babumba spent most of his life until moving to Great Neck in 2016, he was learning in a regimented, strict school system where teachers did not offer much support.
Even though he was feeling uncomfortable in his school, academically and spiritually, one teacher, Mrs. Liberty Ojur, stuck with him and gave him support. He participated in his school's Water and Sanitation Club, where she was the advisor. Students in the club created projects on improving water quality and literature, such as plays and poems, advocating for water safety. Babumba would recite poems that Mrs. Ojur wrote. He was then inspired to start writing poetry.
Then, tragedy struck. Both his father and his grandmother suffered a stroke within the same year. Soon, he moved to Great Neck, where a family friend helped his family settle in.
Babumba has generated the strength to persist through these trials by adhering to his life motto: live life to the fullest. "We all have hardships in life. Every single one of us. That doesn't mean it could stop us from living," he said.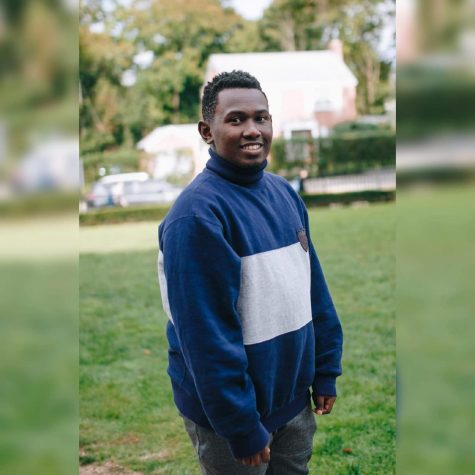 "What we call problems is not problems, they're just things that come and go. But if you say you're depressed, that's the energy that causes you to be depressed."
Blessings often come in mysterious ways, and Babumba found one through the tragedy he experienced. When he returned to the US and started at Great Neck North, he knew he was in the right place.
Compared to the strict schooling of Uganda, Great Neck North was, for him, "the right high school" that will prepare him for college and beyond. "That's why every single day I walk into this school, I'm happy, enthusiastic."
At Great Neck North, Babumba has taken on the role of a legend, starring on the varsity volleyball team and voicing our morning announcements. His poetry has now progressed to a level where his work now hangs on the walls of the school library, something he gives credit to Mr. Blackstone for, as Blackstone helped him hone his skills.  
During life, Babumba has experienced tragedies that many students our age are lucky enough to avoid. However, Babumba believes that what doesn't kill you makes you stronger. "The hardships we face do not defeat us from finding what's best for us," he said. "They are a source of motivation."
About the Writer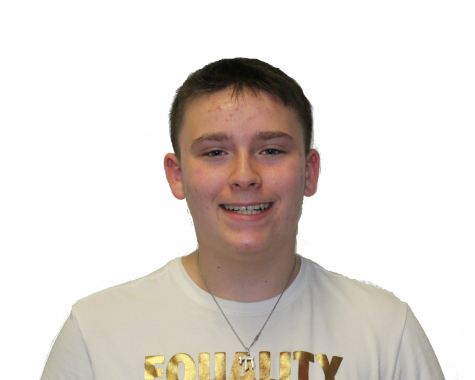 Brenner Yellis, Associate Editor
Brenner Yellis is one of GuidePost's associate editors. He is very passionate about basketball, baseball, and US politics. In addition, his middle school...