College Application Wrap-up: A Season of Stress
For seniors, the worst is over.
Hang on for a minute...we're trying to find some more stories you might like.
College applications are finally over. The seniors of Great Neck North High School can breathe a sigh of relief, as colleges respond to the entirety of their academic careers and life accomplishments. In the time between applications and admissions office responses, let's review this year's senior struggle.

Winter break was a crucial time for college applications, with seniors preparing to send out their regular decisions. For some, the stress spoiled their vacation, ruining time intended for rest and relaxation.

"It's definitely a really stressful time and it forces them to not enjoy break," said Christopher Lu, who applied early decision and early action as well. "While you'll finish [your application, it's] more stressful for you and you're losing the time you should be taking off. I know some people who felt like their break was just not fun at all, and they wanted another break after their break."

However, the college anxiety was not confined to the vacation. Many seniors experienced significant impacts on their sleep schedules and personal lives, depending on their choice of major and school.

"Personally, I get far less sleep than necessary because, on top of an increasing workload, I must practice and continue to be in extracurricular activities for the rat race that is college admissions," said Daniel Itzkowitz, who did not apply early decision.

"

To other seniors, good luck and I truly hope everyone will end up where they want."

— Xin Zheng

Some students, however, feel that the senior-year stress is dependent on how many colleges the senior applies to.

"I heard one girl say, 'I don't know why people say junior year is the hardest one. Senior year is a lot of stress,' said Jacob Landerer, a senior who did not apply early decision. "I think she is overreacting. Or applying to thirty colleges."

Yet some seniors found the overall college application process disappointing.

Considering all the work they put into their applications, the rejections and deferrals were all the more impactful. Compared to previous years, some believe that getting into the top universities has become more difficult.

"For the majority of my friends, they didn't get the results they were hoping for, but it's understandable because most people choose to apply hard schools early," said Xin Zheng, a senior who applied early action to several colleges. "I feel like it's especially difficult [compared to previous years]."

A common rumor has existed in Great Neck North High School claiming that college admissions alternate between favorable and unfavorable years for certain schools. Students in odd graduating years have more difficulty getting into college compared to students in even graduating years, according to this rumor.

However, while some seniors feel that this college application season has been especially unforgiving, few believe in that alternating pattern.

"I do not believe this is the case, although I've heard of it," Zheng said. "If colleges really do this, then it can be easily detected by looking at any high school's statistics and determine whether this myth is correct or not."

Through summarizing all the best and worst times of their seventeen or eighteen years of life, the seniors at North have experienced the trials of a grueling process.

Regardless of feelings of inadequacy and fear of the future, students have looked past the stress of college applications.

These trials not only offered them sleepless nights, but also a new understanding of themselves and others.

"People are thinking too much about their future that they fail to take pleasure from being in the company of others, and simple things that you can derive joy and happiness from," Landerer said.

Like Landerer, Lu felt that overall, college application struggles may just be one blip in the long road:

"It's definitely been tough on some of the more outgoing people who weren't accepted into their dream school or can't go to where they wanted to go originally," Lu said. "I have to emphasize the fact that college is just one stepping stone in our life."
About the Writer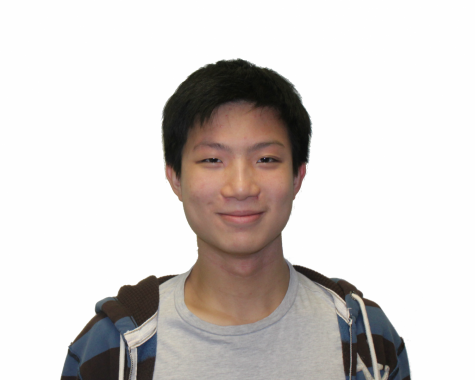 Raymond Lin, Managing Editor
Raymond Lin is a managing editor for Guide Post Online. He enjoys writing about science and school policies that interest students at GNNHS. He is a member...