Get to Know North High's Student Government
Great Neck North voted for its student office on October 26th, and the results are finally out. But— apart from listening to their virtual speeches—how well have you really gotten to know our new representatives?
President: Alex Ahdoot, senior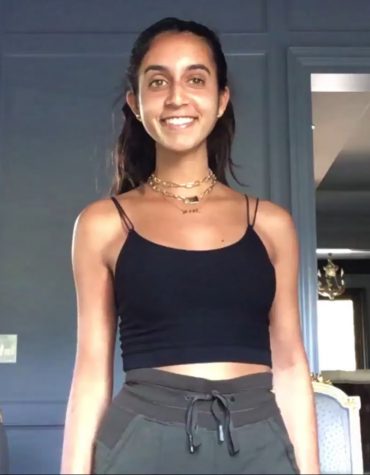 A few of Ahdoot's favorite pastimes are running, writing and public speaking. "My favorite subject in school would probably be economics because of its practicality and real-world applications," she added.
Ahdoot touched upon the many things that she admires about North. "From clubs to sports teams to student government, there are so many communities that you can become part of, and there's always room to expand your horizons and meet new people," she said.
Although Ahdoot has taken on many leadership roles throughout her high school experience, her decision to run for school office stemmed from a genuine desire to leave behind a positive impact on North High. "I knew that running for Student Organization President would allow me to develop an even deeper connection with students, teachers, and administrators," Ahdoot said. "As President, I strive to be a dedicated leader and a strong voice on behalf of the diverse student body. I'm looking forward to working together with everyone, listening to different perspectives, and strengthening the sense of unity within our school."
Though she acknowledged the difficulty of attending school in the midst of a pandemic, Ahdoot explained that maintaining a positive mindset is essential to making the most out of the situation at hand. "Although this year is far from ideal, we can still make it unforgettable—we're in this together," she said, assuring the student body.
Vice President: Sabrina Maslavi, senior
Some of Maslavi's hobbies include playing tennis, doing volunteer work, drawing and writing.  "My favorite subjects in school vary depending on what I'm learning," she said. "I really enjoy social studies and math because they tend to be more information-based subjects."
The senior also explained that she chose to run for vice president because she enjoys public speaking and leadership and also wants to continue to make North High the best version of itself. "My favorite part about [our school] is the fun activities balanced with the amazing academics," she said.
Like Ahdoot, Maslavi explained that the key to an amazing school year is positivity. "I would highly advise everyone to make the best out of every situation and to focus on the silver linings," she said.
Secretary: Lexi Pour, senior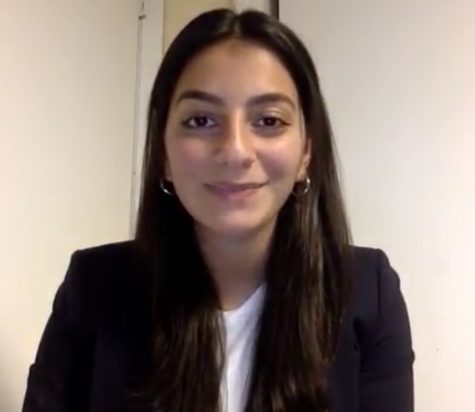 Lexi enjoys swimming, listening to music, and spending time with friends and family. Her favorite subject is English because she likes the creativity that comes hand-in-hand with both writing and interpreting literature. "[It allows] me to express myself while also expanding my knowledge," she said. 
Pour also explained that her favorite aspect of Great Neck North is the diversity among the school's students and staff members. Relating the many voices of the student body to her role as secretary, she touched upon the importance of effectively representing the desires of North High's students. "Every [student's] opinion is equal, and deserves to be heard despite the different backgrounds and grades of our students," she said.
Pour encourages students to take advantage of the new opportunities that hybrid learning has provided. From extra studying time to more flexible schedules, she reassures students that focusing on the bright side of this school year is a great way to succeed. "It is crucial to stay positive despite the challenges that we face, and there are so many ways to make the best of the situation at hand," Pour said.
Treasurer: Sahar Tartak, junior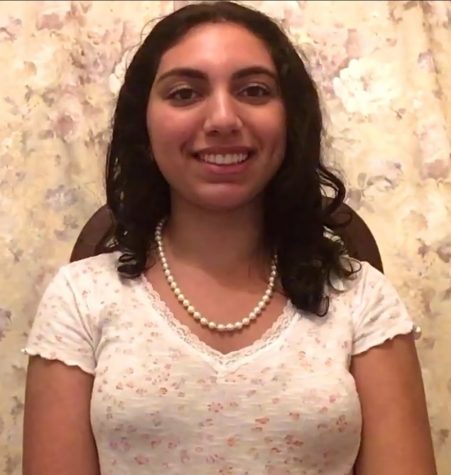 Sahar enjoys keeping up with current events, watching TV, and spending time with friends.  "My favorite subject in school this year is English," she said. "The classes are fun, and the discussion always gets really interesting. It's also calming to let out your feelings or get creative while writing."
The junior explained that she chose to run for student office because she wanted to make this school year as spirited as possible. "School is stressful and hard, and I hope to relieve some of that stress. I also enjoy event planning and brainstorming new ideas," she said.
Tartak's favorite aspect of North High is the student body. "During quarantine, I felt pretty isolated," she said. "When I came back to school, being around other students instantly made me feel better. Everyone's been really open to talking and making new friends, including people that I didn't know."
When it comes to offering advice to the classes of '21 to '24, Tartak recommends that students stay in touch with one another. "Reach out to your friends and hang out with them, safely, of course. Feeling isolated is a challenge that's worth preventing," Tartak said.
Speaker: Eden Fouladi, junior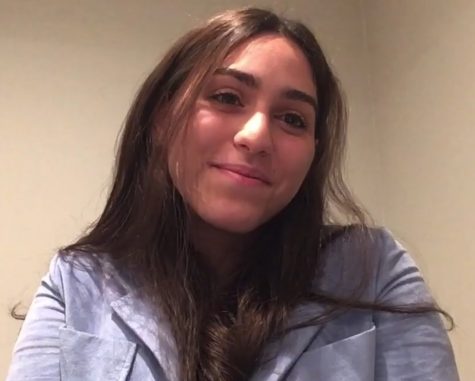 Eden's hobbies consist of spending time with friends & family, traveling, and sleeping.  Like Tartak, Fouladi also enjoys English class. "It allows expression in all different ways," she said.
"Something I love about Great Neck North is the sense of unity that we have. It's like a family here," said Fouladi. "I chose to run for school office because I genuinely enjoy being a part in making North High so amazing," she added.
Though the '20 to '21 school year may be strange, Fouladi urges students to "still try [their] best and work hard towards [their] goals."
Leave a Comment
About the Contributor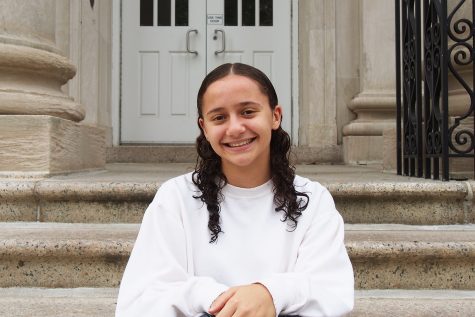 Natasha Khazzam, Managing Editor
Natasha Khazzam is one of Guide Post's managing editors. She enjoys art, foreign languages, and writing, and is an active member of numerous clubs such...