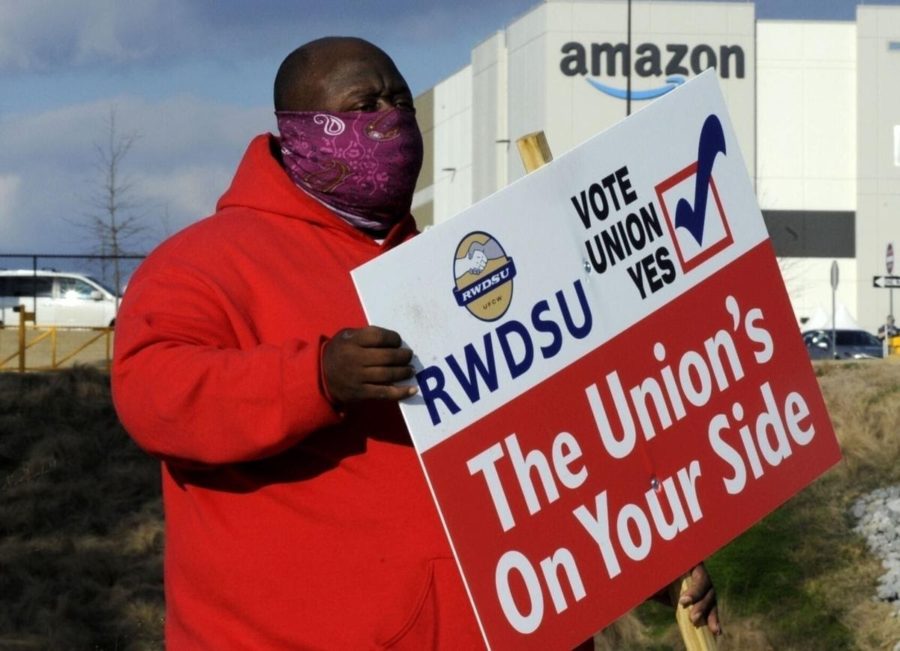 In Alabama ring the voices of nearly 6,000 Amazon workers participating in the historic union vote against the trillion-dollar company.
The unionization effort began last summer in Bessemer, Ala., when the Retail, Wholesale and Department Store Union began leading the push to hold an election after a group of largely Black workers approached them, fed up with the working conditions at the Amazon warehouse. 
Just 2,000 signatures and a few months later, the National Labor Relations Board deemed the election possible. The election was organized by the RWDSU as a mail-in ballot, and the voting period lasted until Monday, Mar. 29. 
The minimum wage for workers at Bessemer is $15 per hour. This is two times higher than the minimum wage in Alabama, but the union isn't impressed. The company has been tracking bathroom breaks to the point where employees have started peeing in bottles in fear of getting penalized, and several employees have reported taking 14-hour shifts just to meet delivery rates and production quotas. Not meeting these high standards meant punishment, and even the slightest bit of disobedience could get a worker dismissed. 
Not only this, but the injury rate at several of the Amazon warehouses has been reported to be nearly double the industry standard injury rates in 2019, and rates have only been rising since.
The unionization effort has also been considered by many to be an extension of the Black Lives Matter movement, with the pandemic having highlighted the persistent economic issues in communities of color. Essential workers, with many being Black, have also felt that they weren't paid enough for the work they did, and with this union, workers are planning on bringing these issues to Amazon and having their voices heard.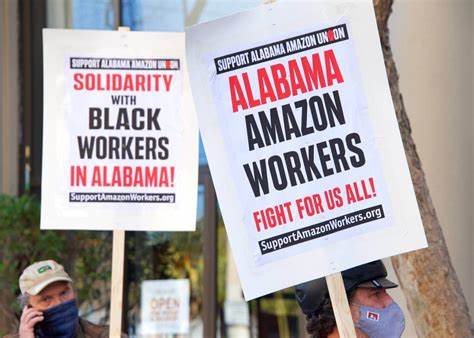 However, opinions are far from united. Several of the workers have also reported being satisfied with their job and are afraid of how the union will impact them. Amazon has also shown strong opposition to unionization, having launched anti-union campaigns to make people doubt the benefits of the RWDSU.
"Corporations today often have advantages that allow them to gain profit off of poor conditions of their workers," sophomore Julie Sun said. "It's not right for companies like Amazon to be launching these campaigns when workers have all the right to complain about these conditions."
Many believed that the vote would be in favor of the union, considering the loud cries from many Amazon workers in Bessemer. However, it was the opposite: Amazon managed to push back the unionization effort by a wide margin. It's unclear whether the outcome was the result of pressure from anti-union campaigns or if it was simply the honest opinions of Amazon workers. 
Despite the results, workers have not given up. The unionization vote revealed several problems with big brands like Amazon, inspiring many workers to respond with criticism. Amazon may have won this vote, but damage from the unionization effort has already been done.