Profile: A Convo with Bonvo
If you've ever wanted to meet a teacher who does it all, Mr. Bonvicino is the teacher to look for. He's hard to miss — funny, calm and likable. More commonly called Mr. B, Mr. Bonvo, or simply "Bonvo" by his students, Mr. Bonvicino is head of the math department at North High.
Bonvo grew up in Suffolk County, Long Island, and attended St. Anthony's High School. Bonvo knew he wanted to be a teacher when he was an assistant teacher and instantly fell in love with the art of child education. He always found more interest in math than in other subjects, and now enjoys teaching it to others.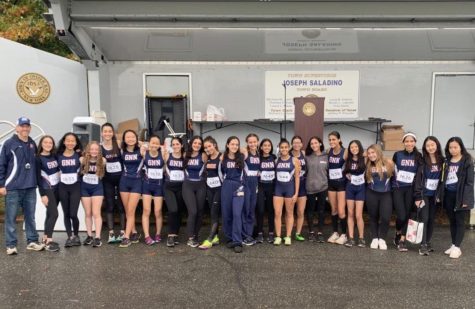 Bonvo's skills range from math and teaching to running and coaching, and he even recently picked up an interest in playing the guitar.  
As a teacher, Bonvo is committed to his student's success. He dedicates himself to listening to his students and their opinions, which creates such a great learning environment in his classroom. "Kids are amazing to me," Bonvo said, "I've got some students with amazing math brains and they teach me something new and open my eyes up to different solutions all the time."
Mr. Bonvo always manages to crack a smile on students' faces, and is often regarded as one of the funniest teachers at North.  "I like goofballs. I like when class is fun" he said. He cracks some jokes between lessons and adds a ton of humor to his class with his unmatched sense of sarcasm.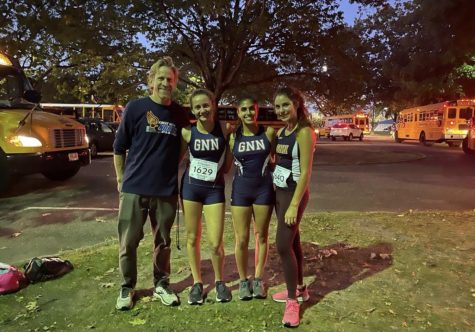 Bonvo also coaches the girls' track & field and cross-country teams, and is highly respected by his athletes. "Bonvo's the best coach. He really cares about all the athletes on this team and makes it really clear that he cares. He's very dedicated to coaching us," said junior Juliette Ahdoot, a dedicated cross-country and track athlete.
Whether in the classroom or on the track, Bonvo's warm and light-hearted personality is infectious. His love for teaching and coaching, coupled with a seemingly unwavering air of positivity, never fails to brighten the daily lives of both his students and his athletes.
Leave a Comment
About the Contributors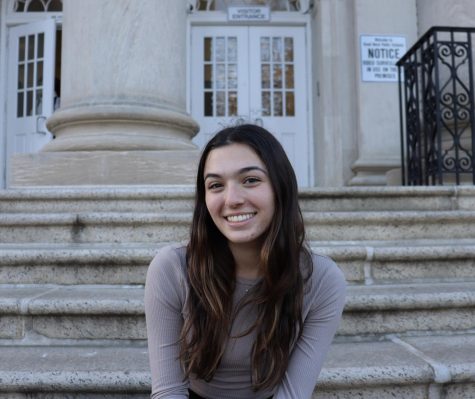 Ava Assaraf, Editor in Chief
Ava Assaraf is one of Guide Post's managing editors. She is a varsity swimmer and runner and loves to read in her free time. She is president of of NHS's...
Jacob Shirazi, Managing Editor
Jacob Shirazi is one of Guide Post's associate editors. He enjoys writing about current events and news that interest students at GNNHS. He is a member...