Khadavi's Code to Excellence
Kevin Khadavi, our school salutatorian, gives valuable advice to North High students.
As the college commitment season comes to an end, seniors are saying bittersweet goodbyes, while the rest of high school students itch to learn how they received admittance from their college of choice! Kevin Khadavi, North High's very own co-salutatorian, is here to share his secrets to excelling academically. Khadavi will be attending Stanford University for his undergraduate education and has been accepted into several other schools, including four Ivy Leagues.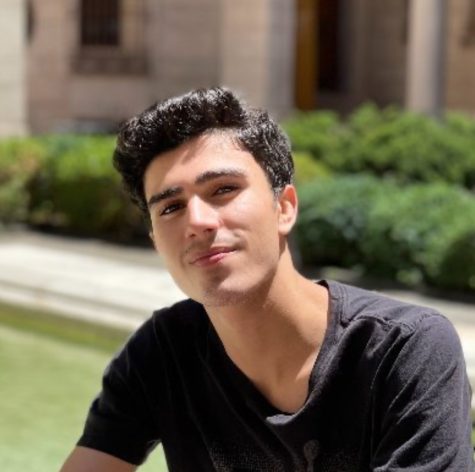 So, how did he do it? Admissions officers from top colleges closely review each application, with transcripts, essays, and extracurriculars being critical factors in the admissions process. Khadavi has met some of those criteria by taking twelve Advanced Placement courses. He also took the AP Physics 1 test, but not the class itself.  Khadavi has clearly fulfilled his "prerequisite" for top schools, but what made him stand out in the eyes of admissions officers? 
Let's take a look at one of the most important aspects of a college application: letters of recommendation. Khadavi advises fellow students to actively participate in class as much as possible. "I would ask teachers for recommendations whose classes you enjoy the most and the teachers to which you've shown your truest personality. I have a feeling those letters come out much more personal and genuine than the letters from teachers whose classes you excelled in but who didn't really know you," Khadavi explains. 
Next is extracurricular activities. The incoming Stanford student has made his mark on North High's clubs. He is the founder and president of the Classics Club/Junior Classical League Chapter, a Secretary-General of Model United Nations, Tri-M President, IDEA Collective President, and a DECA International Finalist.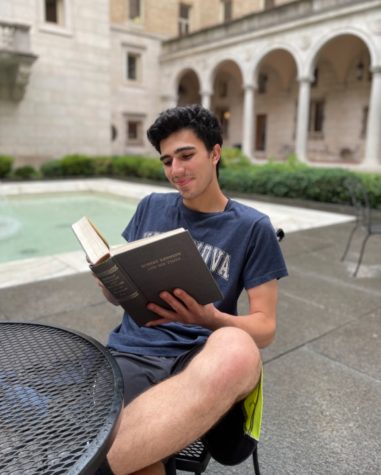 However, Khadavi's extracurriculars stem far beyond the walls of North High. Being extremely passionate about Classics and modern American history, he focused his extracurricular activities on these topics. "I tried a lot of things and stuck with the things I liked. I didn't really think about a common theme; it just came naturally. I think that's the case for most people. We all have things we're interested in, and diving deep into those interests is both intellectually fulfilling and it demonstrates to colleges that you have intellectual vitality and curiosity. But it has to be something you genuinely enjoy. The quality of your work won't be the same if it isn't," Khadavi said. 
In the summer going into his senior year, Khadavi wrote a history paper on a meeting in 1963 between Robert Kennedy and some of the most prominent black artists and activists of the time, most notably James Baldwin. "I also wrote a paper titled 'The Ideological Significance of the Revisionist Causes of the 2nd Russo-Persian War (1826-1828),'" he says. It was later published in English, Russian, and Azerbaijani in the South Caucasus Review.
 One of Khadavi's biggest accomplishments was having arranged to bring North High alumnus Dr. Alan Wachtel to speak at a full-school assembly. He explains that there was no time that he had felt the feeling of having been able to leave a positive impact on his community more than this moment. "Dr. Wachtel played a crucial role in the Civil Rights Movement as the son of famed civil rights attorney Harry Wachtel and as a friend of Dr. Martin Luther King," Khadavi explained. Khadavi lobbied for the event and arranged the logistics to make it successful.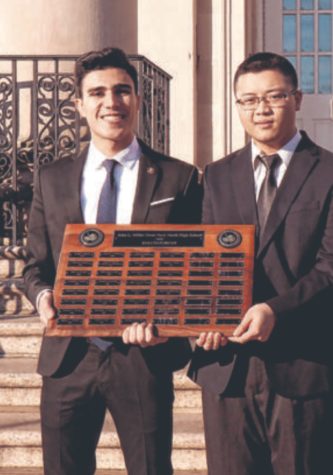 For the final criteria: essays. Khadavi's philosophy for essay writing is for students to be true to their values and display them through meaningful anecdotes. He emphasizes not believing that you have to look a certain way to appeal to colleges. 
Looking back on his college experience, Khadavi wishes he had discovered his passion for Classics and modern American history earlier; it would have given him more time to dive deeper into each topic. Additionally, Khadavi firmly advocates for incoming college applicants to apply to colleges they fear will reject them because there is always hope. In the words of Reverend Jesse Jackson, his final piece of advice is, "Keep hope alive." 
Leave a Comment