Celebrities Perpetuate Antisemitism in Media
Discourse has sparked within fan communities after various antisemetic comments and controversial statements from figures such as Kanye West, and Kyrie Irving, who have both lost deals with partnered companies.
Many fan-favorite celebrities have been perpetuating the spread of antisemitism in the media through widespread comments on social media.
Recently, a "Saturday Night Live" monologue performed by Dave Chappelle walked a fine line bordering between controversy and comedy. Chappelle began his monologue by stating, "I denounce antisemitism in all its forms and I stand with my friends in the Jewish community."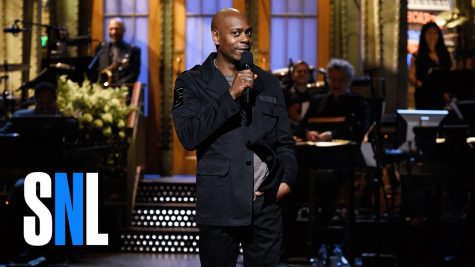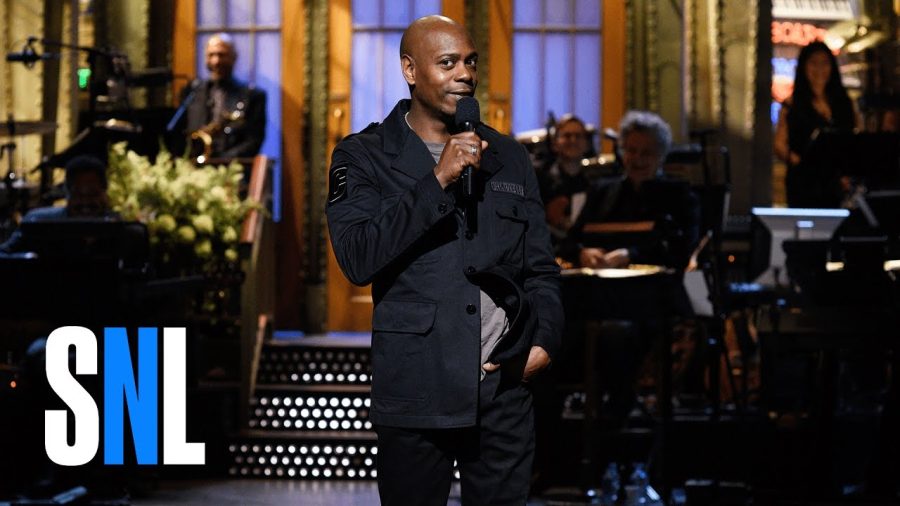 "And that, Kanye, is how you buy yourself some time," he continued, referring to Ye's, previously Kanye West's, antisemitic comments on various social media platforms, including Instagram and Twitter.
Chapelle's monologue continued with references to Adidas cutting ties with Ye and jokes about NBA star Kyrie Irving's cut deal with Nike after tweeting a link to a documentary that perpetuated harmful antisemitic ideas.
"Early in my career, I learned there are two words you should never say together. Those words are 'the' and 'Jews.' Never heard someone do good after they said that," Chappelle noted.
Chappelle's jokes sparked debate within the community about whether his monologue advocated for or criticized antisemitism. Some argued that his commentary succeeded in its aim as a comedy and that it was fair to acknowledge and address uncomfortable topics, provided Chappelle's careful navigation and respect towards the topics in his monologue.
Others suggested that many of his jokes appeared to normalize harmful Jewish tropes already perpetuated by other celebrities, particularly Ye and basketball player Kyrie Irving.
"It's absurd," said sophomore Liona Kohansieh. "Irving and Ye were people I would look up to and now they are saying these hateful comments to people who follow Judaism."
During late October, Ye posted several rants and death threats against Jewish people in various now-deleted Instagram and Twitter posts, leading to his accounts being locked on these websites for policy violations.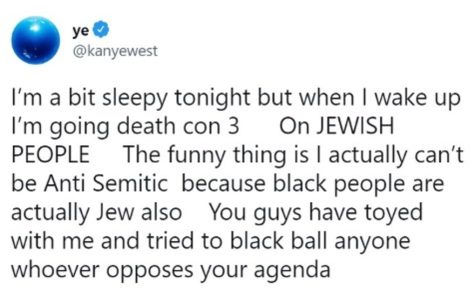 "It's very disappointing that people use their platforms to spread anti-Semitic remarks and content," said sophmore Gabriella Sadaghati. "These celebrities who have large platforms use their advantages so irresponsibly, and cause other uneducated people to make these comments as well."
Many companies previously partnered with Ye cut ties, including Adidas, JPMorgan Chase, and Gap, representing the loss of a large portion of Ye's net worth.
Ye later backed the actions of Kyrie Irving, who linked the film "Hebrews to Negroes: Wake Up Black America" in a now-deleted tweet. This film actively promoted extreme antisemitic ideals and false claims about Judaism, such as one stating that Jews falsified the Holocaust.
As a result, Nike cut ties with Irving, canceling the launch of his new shoe only four days before its release.
Irving was also temporarily suspended from play for eight days from the Brooklyn Nets, before returning on Sunday, Nov. 20, taking full responsibility for his actions and apologizing to those impacted by them.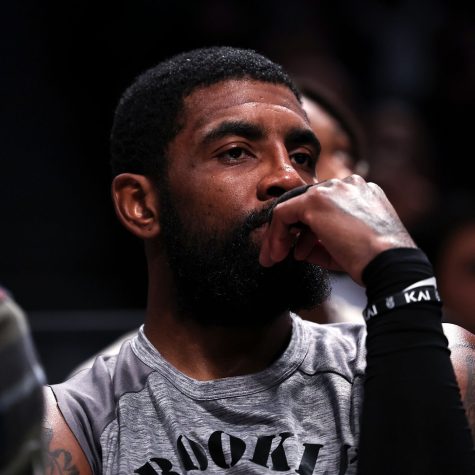 "I just want to offer my deep apologies to all those who were impacted over these last few weeks, specifically my Jewish relatives, my Black relatives, all races and cultures," he said. "I don't stand for anything close to hate speech or antisemitism or anything that is going against the human race."
Regardless, the damage caused by the spread of antisemitism from celebrities is already done.
"As a Jew, I am proud of my religion and what it stands for. To see these actions being done by such prominent people is upsetting and disrespectful in my eyes," said sophomore Jonathan Anavim. "It's even worse for younger generations. Hate that they learn as a kid could stick with them and end up being passed down and spread through multiple generations."
"It makes me wonder if this could happen to me," Anavim continued. "Will I be ready to defend myself if I'm being attacked for being Jewish?"
Leave a Comment
About the Contributor
Gloria Hsia, Associate Editor
Gloria Hsia is one of Guide Post's associate editors. She is an active member of several clubs, including DECA, Robotics Club, and Art Club. In addition,...