Freshmen, This One's For You: Advice for Sophomore AP Courses
Though often accompanied by doubt and indecisiveness, choosing your course load for next year doesn't always have to be difficult. If you're a freshman looking for advice on AP classes offered in sophomore year, then look no further!
1. AP World History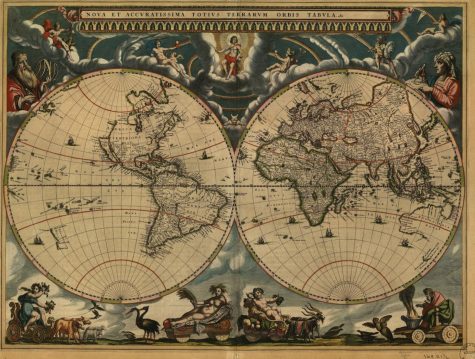 AP World History is often one of the first AP courses that students take at North High. Many students note that the course is often overwhelming because it is vastly different from the multitude of honors- and regents-level classes that they took as freshmen.
"AP World is fairly difficult, especially considering it's the first AP really offered," junior Sophia Hanover said. "Though it can be hard at first, the best way to succeed in the class is to really understand the material." 
Hanover recommends that AP World students complete homework assignments even when they are particularly lengthy. She also recommends watching "Heimler's History" videos on YouTube and studying for the AP exam at least a month or two in advance.
Mr. Ragot, who has taught AP World History for many years, recommends that students come into the course with an open mind. 
"Remember: it's a process to get somewhere," Mr. Ragot said. "You're not already good at it, but you'll get there." 
According to Mr. Ragot, a common mistake made by many AP World students is their tendency to overthink things. "Don't take it too seriously," he said. "It's just a course and a test, and it doesn't define you as a person."
The final verdict? Take AP World if you have a genuine interest in the subject matter, if you are willing to take on a heavier workload and, most importantly, if you are open to learning new ways of thinking.
2. AP Art History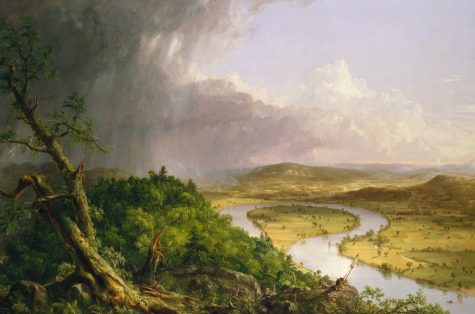 Although AP Art History is open to students of all grade levels, it is one of the only AP electives offered to underclassmen. 
According to Ms. Man, who teaches the course this year, AP Art History requires a high level of critical thinking, reading, writing and active participation—much like other AP classes.
"If you are passionate about learning, interested in art and social studies, or learning about cultures and history from around the globe, then I highly recommend this class," Ms. Man said. "Art history is essentially the study of civilization and is the key to understanding the past and, therefore, ourselves."
Ms. Man also touched upon the practical applications of AP Art History. "While the course is demanding, it is also incredibly rewarding as it will change the way you relate to the world, and it will prepare you for your future, no matter what area of study of profession you choose to pursue."
Ari Lissack, a senior, explained that the heaviest portion of the workload in the class regards learning and memorizing the subject matter. According to Lissack, the course is not particularly difficult if a student has an interest in the art or the history that the class explores.
Lissack recommends that students complete all of the work included in the course. "The flashcards and journals may be annoying to do, but they will really help you learn and memorize the material."
In a nutshell, AP Art History is for students who have the time to do some extra studying and also have a genuine interest in learning about the content at hand.
3. AP Chemistry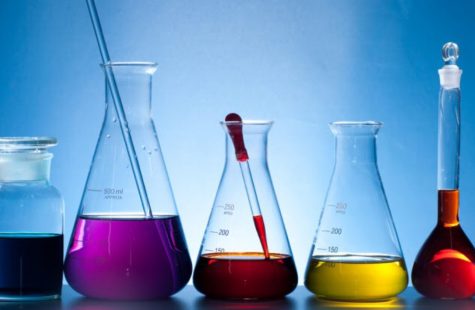 North High offers a total of three chemistry courses to sophomore students: Regents Chemistry, Honors Chemistry and AP Chemistry—the most challenging of the three. Since AP Chemistry is offered to both sophomores and seniors, it is often conceptually difficult for younger students to keep up with the material and the course load.
Junior Renee Zbizika explained that the difficulty of the course depends on what kind of a student you are because much of the class revolves around independent studying. "You won't have a lot of homework and there's not a lot of 'busywork' per se, but in terms of exams and keeping with the material, you should be able to learn by yourself."
Despite the rigor of the class, "it's a pretty fun class," Zbizika said. "Getting to know the seniors really connects you to the school, especially as an early sophomore. It'll benefit you socially and academically by learning from older peers."
Although the class may be challenging at times, Zbizika encourages students not to drop the course. "If you are keeping up with the material but sometimes don't do well on tests, you shouldn't drop. Mr. Appell will make sure that your grades are fine in the end."
In other words, you should take AP Chemistry if you have the discipline to do some studying outside of the classroom. And, of course, don't be discouraged if the class is harder than expected at first—it will become easier with time and practice.
Although these three different AP courses are very different in subject matter, they are all similar in that they require students to allot a large portion of their time and energy towards studying and preparing for the course.
Since many students often feel pressured to overload themselves with AP courses as they continue through their high school years, Mrs. York, the chairperson of the Science Department, likes to remind students of the often-overlooked reality of APs. 
"There's some lie out there in the world that says if you don't take every AP class, you won't get into college and then you'll be a homeless person living on the street," Mrs. York said. "That's not true."
When choosing your course load for next year, remember to take classes that you are passionate about and interested in. Above all, make sure you give yourself enough time to be successful in the class while still taking part in extracurricular activities that you enjoy.
About the Writers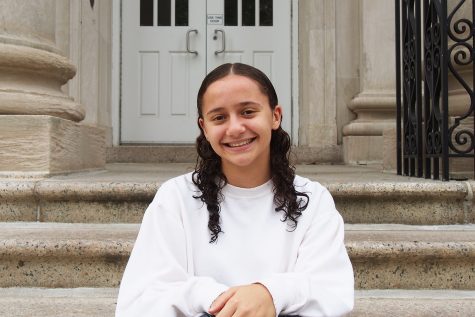 Natasha Khazzam, Managing Editor
Natasha Khazzam is one of Guide Post's managing editors. She enjoys art, foreign languages, and writing, and is an active member of numerous clubs such...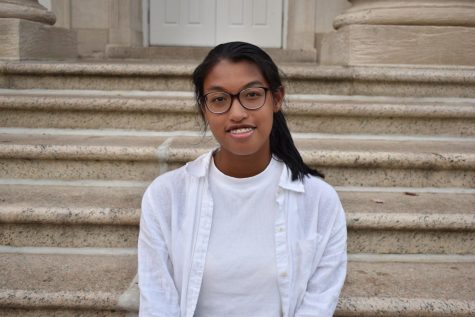 May Tun, Managing Editor
May Tun is one of Guide Post's managing editors. She plays Goalie for the girls varsity soccer team. She's also in Key Club, and she really enjoys bullet...