North High's Community School
Community School.
Two rooms on the bottom floor of the school are like a second home to a small group of about 50 students. Rooms 7 and 9 are where students hang out, have English and Social Studies classes, and often enjoy their lunch periods together.
CS, according to the official pamphlet, is a "highly selective three-year program whose mission is to encourage students to take a more active role in the learning process." To its students, however, it is so much more than that, with it becoming a second home, and the people becoming a family. 
The academics for CS are a little different than what one might expect from a typical class, with active participation and discussion being an integral part of learning, and more in depth lessons being taught. A highlight of the English classes are "Journals", which are creative writing pieces shared by students, and then given feedback by others!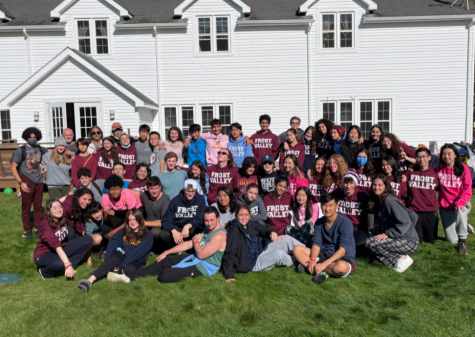 However, Community School (CS) is a lot more than just a place to gather its members. Senior Adi Elkarat described joining CS as "One of the best academic decisions I've made in high school." They expanded even further on this, saying "The program has helped me find a lot of academic values that I've started to apply to other aspects of my life, and it's exposed me to education in a way that's challenging and invigorating."
Sophomore Ella Pourmoradi added that "Some of [my] favorite parts are the community I have now, the conversations we have in English class and the LQ's we do. For the uninitiated, "LQ's" stands for loaded questions, and are a very unique way that CSers get to know one another. They are designed to elicit deep discussion and foster personal vulnerability and connection. One popular LQ is favorite ice cream flavor, however, they tend to get much more personal as the year goes on, and people become more comfortable with one another.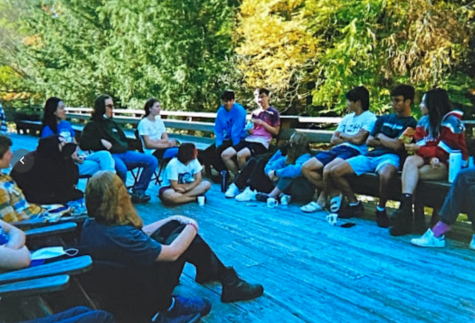 Students must apply to get into CS, and they typically do so for various reasons. Elkarat applied because they had "heard a lot about the program from upperclassmen. They told me mostly about the social aspects of CS, how they were able to meet people in other grades and people they normally wouldn't speak to." That appealed to Elkarat, and inspired them to apply.
Current junior Maverick Williams had slightly different reasons for applying, in addition to the fact that his mother is an alumni, he applied because "although [he] very much enjoyed my pre-cs classes,  [he] felt like  [he] was missing a real collaborative genuine aspect to learning that  [he] had only really known in a few classes at my old school."
Applications for the program are opening up now to students in 10th and 11th grade.  For those interested, the CSers interviews added some advice. Pourmoradi suggested that "If you're thinking about joining CS you should also be aware that it is a heavier workload than normal classes. So if you're willing and want to put in the effort then I think CS could be a good fit. Also try to put yourself out of your comfort zone and be willing to try new things because it will only bring you closer to the people in CS."
Elkarat added to this with the guidance "Be honest! One of the most wonderful things about CS is that we have so many diverse and unique personalities, but many applying freshmen think they have to present a certain way to seem like a "better fit for CS." We really just want to see who you are, because no two CSers are the same."
Williams completed the sentiments, saying "Just put yourself out there! Be true to yourself, and don't worry about trying to fit any preconceived notions. CS is all about free expression."
Leave a Comment
About the Contributor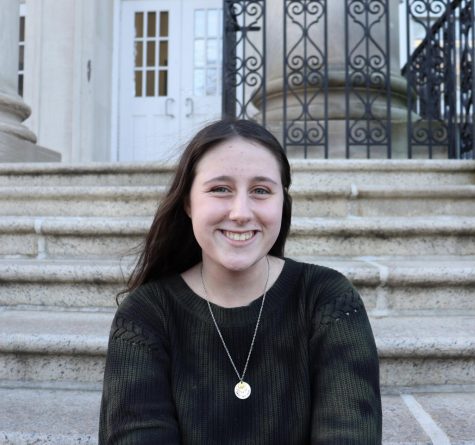 Ava Hoffman, Managing Editor
Ava is one of Guide Post's managing editors. She can typically be found at rehearsal, with her friends, or learning everything there is to know about...