Who is Kevin Khadavi?
If you know Kevin Khadavi, you might wonder how he knows so much about history. Surprisingly enough, the senior's interest in history began during an SAT practice test.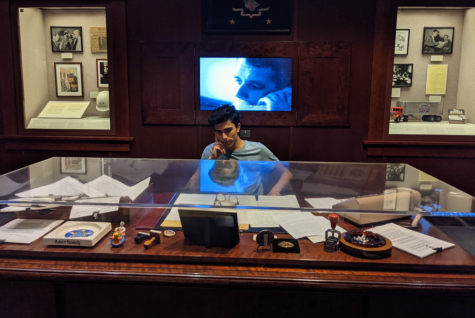 "I took a practice SAT and one of the reading passages was President Kennedy's inaugural address. I immediately realized the significance of his words and went home and listened to the speech in its entirety." Khadavi experienced an instant spark of inspiration, jumpstarting his historical journey. He read President Kennedy's Profiles in Courage and listened to a multitude of other historical speeches, such as those of Robert Kennedy and Martin Luther King, Jr.
"I admire their political courage, selflessness, empathy, and understanding," Khadavi said. "I study the past in an attempt to better understand the causes of positive change in our society, hoping I can one day effect a positive change myself." One of Khadavi's favorite quotes is by Plutarch: "To be ignorant of the lives of the most celebrated men of antiquity is to continue in a state of childhood all our days."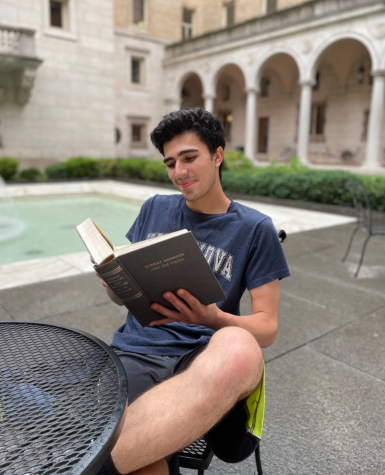 Kevin's passion for history has gone so far as to publish a research paper titled The Ideological Significance of the Revisionist Causes of the 2nd Russo-Persian War (1826-1828). It was published in the South Caucasus Review in three languages: English, Russian, and Azerbaijani.
"The paper discusses the causes of the 2nd Russo-Persian War between the Persian and Russian Empires. It examines the proposed causes of the war and the rationale of each cause." Khadavi expresses that he had a very limited knowledge of Iranian history, despite his family emigrating from the nation. His grandfather, who had lived in Iran for the first half of his life, had brought up the Treaty of Turkmenchay and said that this treaty had both shaped Iranian history and formed the borders of present-day Iran.

Khadavi researched the treaty and analyzed its significance as an outcome of the 2nd Russo-Persian War, whose origins were heavily disputed. He found that the Russians blamed the Persians, while the Persians blamed the British, and decided to further investigate the causes and reasoning behind occurrences.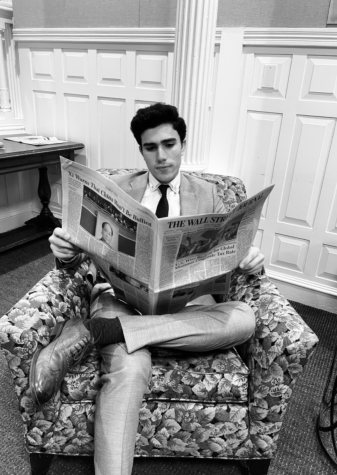 The importance of history is highly valued by Kevin, who understands how essential it is to have basic knowledge of something that may otherwise seem uninteresting. "The history of political and social issues is necessary for their complete understanding. It also provides a framework on how to solve them," said Khadavi. "I know it's a bit cliché, but history does repeat itself and often presents in cycles. The better we as citizens understand these cycles, the better equipped we will be to make societal progress."

Read Kevin's article: 
English: https://www.southcaucasusreview.org/english-kevin  
Russian: https://www.southcaucasusreview.org/russian-kevin  
Azerbaijani: https://www.southcaucasusreview.org/azerbaijani-kevin 
Leave a Comment
About the Contributors
Rebecca Bernstein, Managing Editor
Rebecca Bernstein is one of Guide Post's managing editors. She is an avid competitive figure skater, and would be more than delighted to show off her...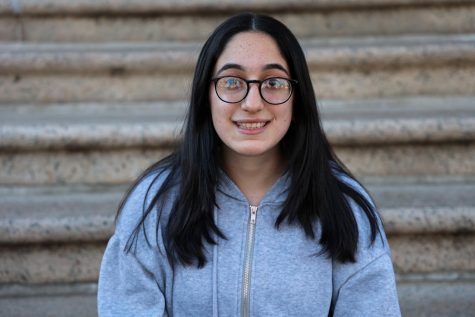 Maya Mishan Ezroni, Managing Editor
Maya Mishan is a managing editor for Guide Post. She has a passion for writing, art, and social justice. She puts these passions to practice by being an...