North High's Top Thanksgiving Dishes
Ready for some new Thanksgiving dinner ideas? When you're making Thanksgiving dinner, only the best recipes will do. From a traditional Thanksgiving menu featuring classics like turkey, savory green bean casserole, and homemade cranberry sauce to new takes on family traditions, checkout Great Neck North's own favorite Thanksgiving recipes. 
Many families have their own approaches to making Thanksgiving classics. 
"My favorite thing is grandma's homemade sausage stuffing," said Mrs. York. "Thinking about it has me hungry now."
Junior Jacob Malekan also expressed his excitement for his homemade Thanksgiving meal. "My favorite food is turkey because the flavors are juicy and crisp."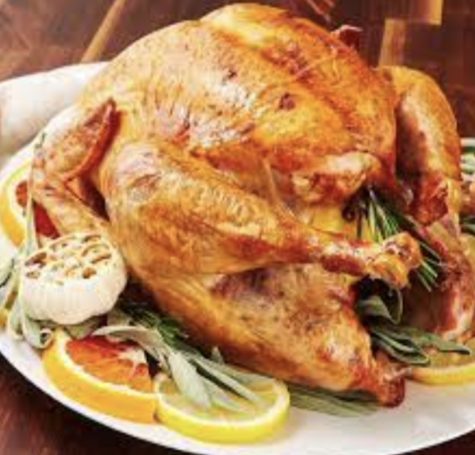 Stuffed turkey is a Thanksgiving favorite among students and teachers (Credit: Google Images).
Likewise,Alexandra Abramson contemplated her favorite food to eat at the family dinner.
"My favorite Thanksgiving food would probably be turkey or mashed potatoes," said junior Abramson. "I just love how my mom makes it."
Furthermore, many consider certain thanksgiving dishes their favorite because of the direct association with the holiday spirit. Sophomore Asher Livian deemed turkey his favorite food in recollection of his annual Thanksgiving experience. "Unquestionably, my favorite thanksgiving food is turkey—just because of the classic circumstances," said Livian. "Every year, I look forward to eating a delicious turkey while watching football, as the Cowboys take down opposing teams."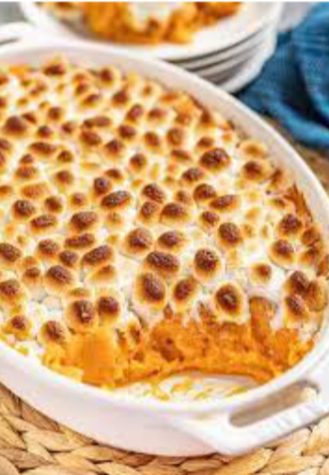 "My favorite Thanksgiving food would be stuffing," said Mr. Connolly. "I always look forward to it. I find it to be the quintessential example of Thanksgiving. It fundamentally represents Thanksgiving. I don't eat it any other time of the year."
However, the sweet and savory mix of Thanksgiving is certainly a fan favorite among the North student and teacher body. Coach Mahler shares her favorite sweet Thanksgiving meal. "Who doesn't love sweet potatoes with candied yams or sweet potatoes with marshmallows?" 
Meanwhile, many simply enjoy the sweet side of the Thanksgiving table. "I love my sister's flan. She makes it with dulce de leche," said Mr. Henriquez. "It's the best flan ever. Es muy delicioso."
"My favorite food is the pumpkin pie served nice and hot. I can't picture Thanksgiving without it," said junior Aaron Malekan. "It's too good to be true. A perfect balance of flavor that will forever remain unmatched."
Of course, many love the simple traditional classics that they can eat all year round. "My favorite Thanksgiving food would be mashed potatoes," said Mrs. Knacke. "I love them."
Meanwhile, many homes enjoy some of the more untraditional thanksgiving foods. "My favorite is lasagna. It's really good and layered," said Coach Blanda. "It's got the cheese. It's got the sauce which is the boss."
Essentially, the thanksgiving palette is endless here at North High. There is no limit to the delicious dishes that students and teachers here love. Don't be scared to try them out and discover some new recipes to look forward to every year. And while you're at it, make sure to ask yourself: what's your favorite Thanksgiving dish?
Leave a Comment
About the Contributor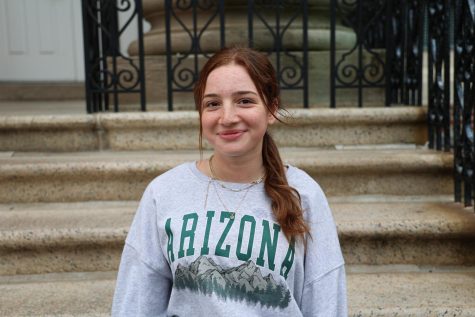 Lihie Kalfa, Managing Editor
Lihie Kalfa is a managing editor for Guide Post Online. She is an active member of DECA, the treasurer of the Animal Rights Club, and an officer of the...