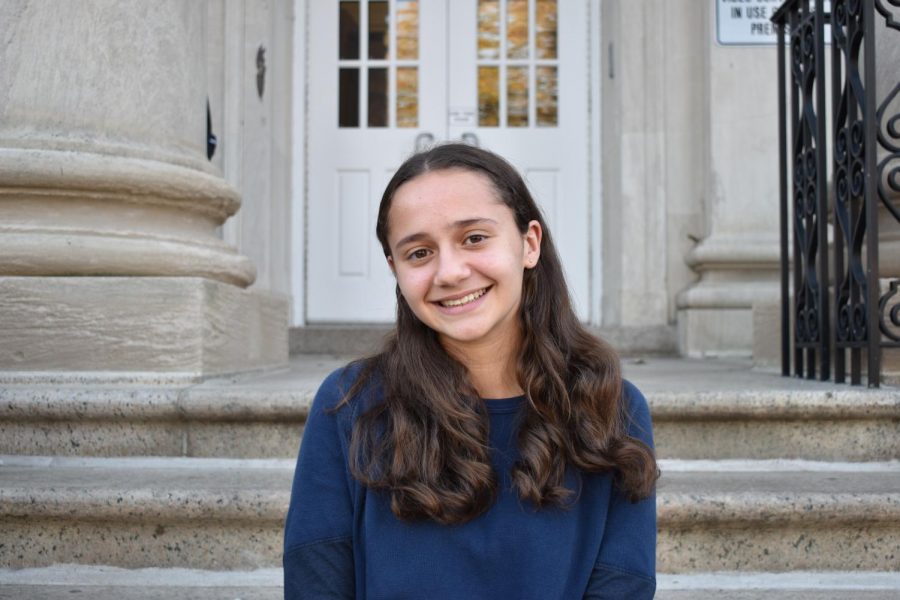 Natasha Khazzam is one of Guide Post's associate editors. She enjoys art, foreign languages, and
writing, and is an active member of French Club and Athletic Leadership. A passionate runner,
she is a part of North High's cross country, winter, and spring track teams. In addition to writing
for Guidepost, Natasha is also an avid water-drinker. If you can't find her procrastinating
homework in the library, just look for the girl carrying around a giant water bottle.
Natasha Khazzam, Associate Editor
Dec 09, 2020

Unity Week Festivities: Pajamas and Class Logos

(Story)

Dec 07, 2020

Holiday Spirit at the Thanksgiving Turkey Drive

(Story)

Nov 30, 2020

Three Seniors Commit to Play Division I Sports

(Story)

Nov 15, 2020

Get to Know North High's Student Government

(Story)

Nov 02, 2020

Which Side of TikTok Are You On?

(Story)

Oct 06, 2020

Dear Squire, You Will Be Missed

(Story)

Jun 19, 2020

Great Neck Stands with BLM

(Story)

Mar 09, 2020

Nike's VaporFly Sneakers… Too much of an advantage?

(Story)

Mar 09, 2020

Great Neck's First February Without Snow

(Story)

Mar 02, 2020

The Wuhan Coronavirus: A New Pandemic

(Story)

Feb 03, 2020

Iran Takes Military Action in Response to Soleimani's Death

(Story)

Jan 05, 2020

Top 10 Gift Ideas for the Holiday Season

(Story)

Dec 05, 2019

Anything Goes: A Recap of North High's Theatre Production

(Story)

Oct 28, 2019

Jubilant Juniors Triumph at Quiz Bowl

(Story)

Oct 26, 2019

The FIDF Carnival: More Than Just a Fundraiser

(Story)