Regeneron STS
Hang on for a minute...we're trying to find some more stories you might like.
Seniors Natasha Dilamani, Amy Shteyman, and Meeghan Xu were named Scholars in the 2018 Regeneron Science Talent Search Competition, formerly known as Intel STS. The Regeneron STS is a prestigious science research competition for high school seniors. Out of 1,818 entrants, the top 300 Scholars were announced on Jan. 9, 2018 at noon, and each scholar received a $2,000 award for their outstanding scientific research.
To enter their projects for Regeneron, students must complete independent and original science research projects and complete the Regeneron STS application. The application requires basic information, responses to essay questions, uploaded documents, recommendations, and transcripts. Each application must first be checked for eligibility in order to qualify as a contestant. These eligible entrants are then evaluated and scored by three Ph.D. level scientists, who look at the application questions, research report, and the overall scientific potential of the contestant. After the top 300 entries are named scholars, they are reviewed again by a panel of 15 distinguished scientists from different disciplines. By late January, the panel will select 40 finalists to compete for ten top awards, with a top award of $250,000, at the Regeneron Science Talent Institute in March in Washington, DC.
In addition, many members of the senior research class earned Student Initiative and Research Report Badges. The Student Initiative Badge is "awarded to an entrant who has exhibited extraordinary effort and dedication in her or her pursuit of scientific research and has made great accomplishments relative to the resources available to him or her." The Research Report Badge is "awarded to an entrant who has submitted a well-written, college-level, journal-style research report based upon his or her own independent science research."
Scholar winner Natasha Dilamani entered her project titled "Typing Without Touch: A Touchscreen Accessible Device for the Visually Impaired." Scholar winner Amy Shteyman, who "began [her] research because [she] was interested in neuroscience and it turned out to be one of [her] most rewarding experiences," conducted her research project titled "The Language of Facial Expressions: A Neuroimaging Study of How a Smile is Generated and Perceived by Another Person" at Yale University. Scholar winner Meeghan Xu conducted her research titled "Taphonomy of Neoproterozoic Organic-walled Microfossils: the Relationship Between Total Organic Carbon and Presentation Quality" at University of California, Santa Barbara.
Congratulations to the Scholar winners!
About the Writer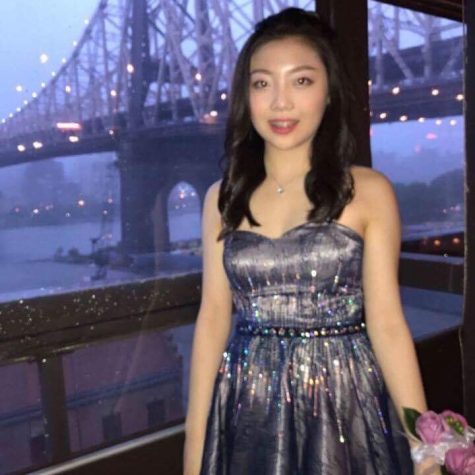 Keva Li, News Editor
Keva is Guidepost's News Editor. She is passionate about science and enjoys reading in her free time. She is also the co-president of Great Neck North's...