WQXR Visits North High
Hang on for a minute...we're trying to find some more stories you might like.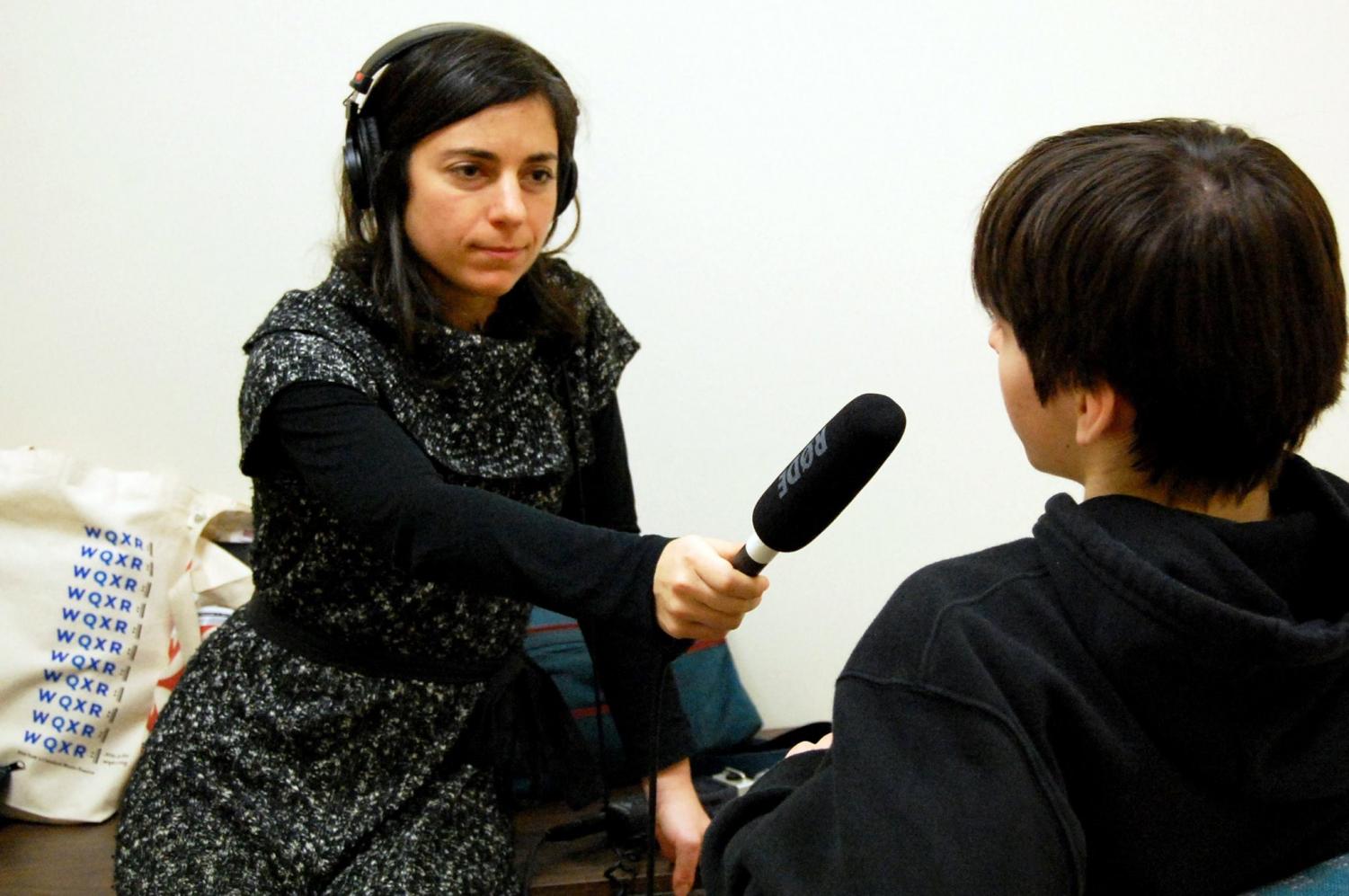 You are driving down the street and decide to turn on the radio, and you hear "Gucci Gang" by Lil Pump come on Z100. The familiar melody can easily be recognized by its catchy beat and innumerable repetitions of the titular two words: "Gucci gang." After a couple of minutes, the song is over, and you catch yourself having a revelation, repeating the enlightening words, "Gucci gang," to yourself over and over. Later, you realize that the melody is stuck in your head, so you find yourself switching through the stations and land on 105.9, also known as WQXR, New York State's own classical music station. Those repeated words in the monotonous tone and overused beat of "Gucci Gang" are instantly washed out of your memory as the soundwaves of a classical music piece blast through the speakers of the car. Dvorak's "New World Symphony" is playing and you are now driving along the street, but this time living through the sound of a true genius. You are listening to a masterpiece.
On Monday, Dec. 11, 2017, a member of WQXR, a classical music station, visited North's orchestra and band classes for a story on the school music program. North was chosen for its stellar musical performance both in and out of school. Mr. Rutkowski said, "In the band and orchestra classes, the students are guided through a warm-up activity that focuses on tonal and technical development, ear-training exercises, rhythm sight reading, conducting and listening skills." In addition, the performance classes are designed to train the music students through a conservatory-like approach, even playing all nine of Beethoven's symphonies every year.
Similar to its athletes and scholars, North's musicians are some of the most dedicated students. They spend their free time — in addition to class time — after school, and even on the weekends, to practice and improve their skills, striving to be the very best. These devoted musicians perform for the Great Neck community, done through the Tri-M chapter and Chamber Music Society.
Mr. Rutkowski keeps his students strictly cultured and appreciative of musical legends and their works. Not only does he bring his orchestra and band to play the music, but he also introduces them to other classical music through his "drop the needle" activity each day in his classes. During such activities, WQXR is turned on and students are transported to another period in time where there is a distinct form of expression in art and music from the Baroque, Romantic, and Classical eras. Sophomore Jeremy Bernstein commented: "it is important to know what type of music is being performed or listened to in order to understand the background of the piece and the composer's feelings at that time." Bernstein also noted: "WQXR is the soundtrack to my life. Sometimes orchestral music can touch you more than words can." North musicians all agree that listening to this music holds a certain value, and WQXR is a convenient vehicle with which to experience the wonders of classical music.
WQXR has made and continues to make an impact on the students at North, and it all has started with Mr. Rutkowski's experience in his own musical education. In the 1970s, "Drop the Needle" was a game that one of Mr. Rutkowski's college music professors played— it was a quiz in which a teacher would drop the needle of a phonograph arm onto a turntable while a record was spinning, challenging students to identify its composer and piece. Now, these records have been replaced with WQXR, with Mr. Rutkowski sustaining this tradition at our school. When asked about listening to the popular metropolitan radio station, junior Carolina Carneiro said, "I listen to WQXR every day on the app. I've started to recognize pieces we've played in orchestra, and familiarize myself with other ones as well. WQXR helps me become more musically cultured, due to their large variety of music". Rutkowski appreciates the positive effects of music identification on students and their families alike. Rutkowski said, "My greatest satisfaction comes when a student goes out and buys a CD of the pieces we heard, or having a mother call to say that her child is teaching her about classical music, or that we actually hear a piece of music that our class has studied, rehearsed or performed."
For this visit, students' goal was to show the members of WQXR how serious the North students are about preserving the future of classical music in the world.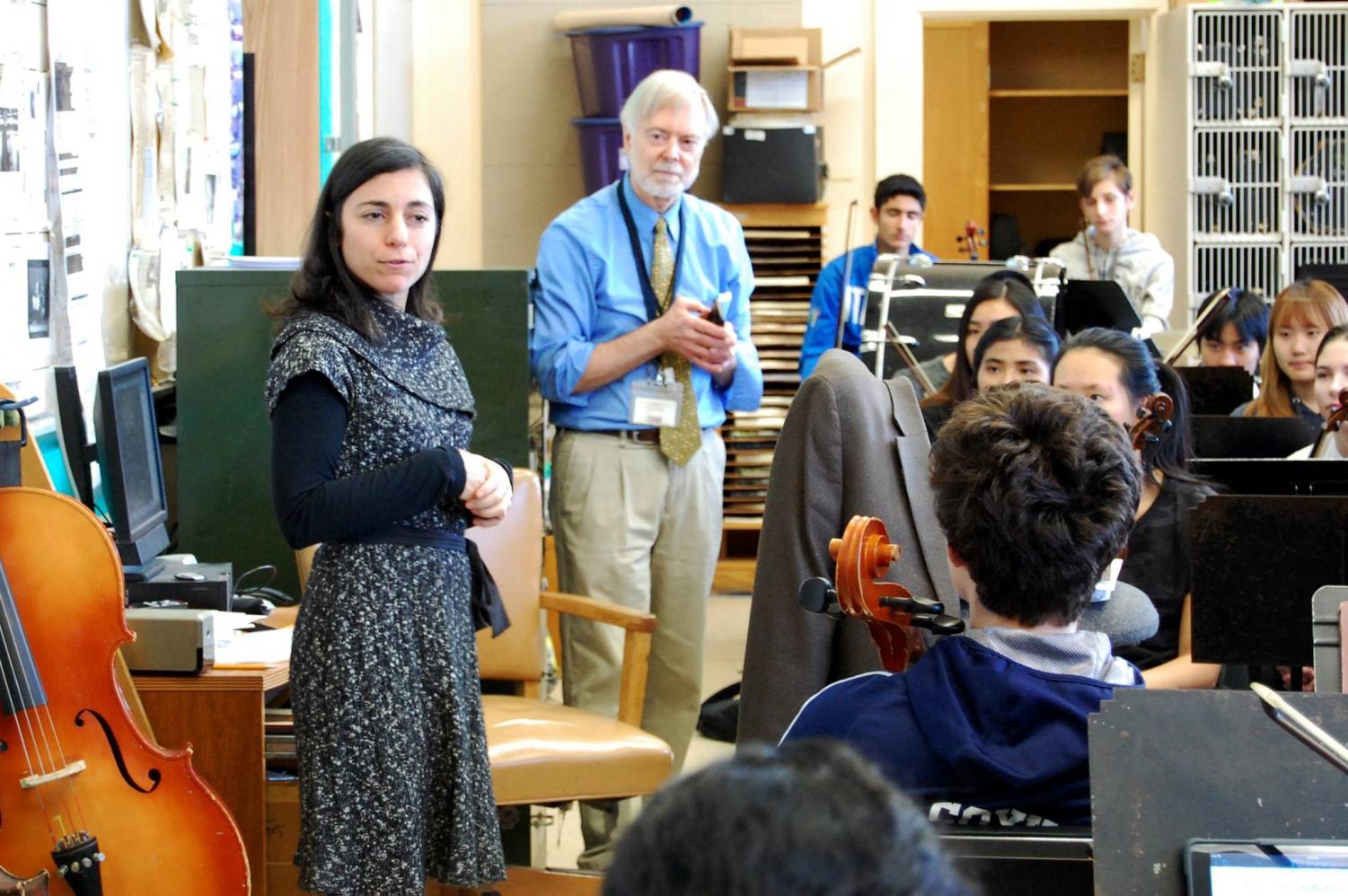 About the Writer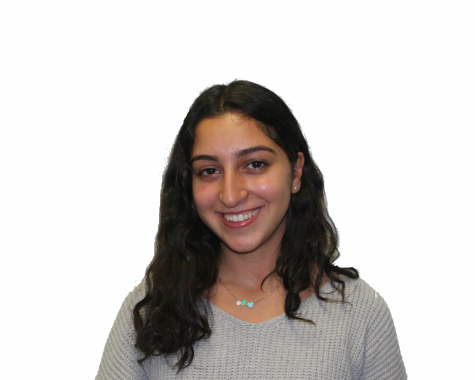 Nora Monasheri, Managing Editor
Nora Monasheri is one of Guide Post's managing editors. Aside from Guide Post, she is Vice President of both the Teens For Tomorrow club and Hebrew...