Golden Globes
Hang on for a minute...we're trying to find some more stories you might like.
The 2018 Golden Globes premiered recently. Hollywood's favorite actors and actresses were celebrated, and several jokes were made regarding heated political debates. Preceding this highly-anticipated event came the announcement that in honor of the #TimesUp Movement, the guests would strut down the red carpet donning all-black attire, an act of unity and activism.
Just last year, The New York Times published allegations of sexual harassment made by women in Hollywood, all aimed at film mogul Harvey Weinstein. Dozens of actresses came forth with personal stories of rape in the workplace. Sponsored by a majority of these women is the #MeToo Movement. The #MeToo Movement is an organization empowering both men and women all over the world to stop the cycle of abuse and harassment.
With this movement came: The #TimesUp Movement. The accused molesters have officially run out of 'time.'
In the few weeks before the Golden Globes, headlines circulated that the attendees would symbolize the revolution that has shaken America, with the decision to deck out in all-black attire, a symbol of solidarity. Come opening night, those that strutted down the walkway proved true to their word. Some went as far as to show off fastened pins that read "Times Up" to display the importance of the cause.
The night was an endless stream of history in the making. Host Seth Meyers made his opening speech all about President Trump, the entirety of the scandals, and threw in several jokes. "Here are the all-male nominees," actress Natalie Portman said, calling attention to the fact that all five filmmakers nominated this year were men. As a conclusion to the night, Oprah Winfrey delivered a moving speech regarding gender equality in the face off all these transgressions and sins.
About the Writer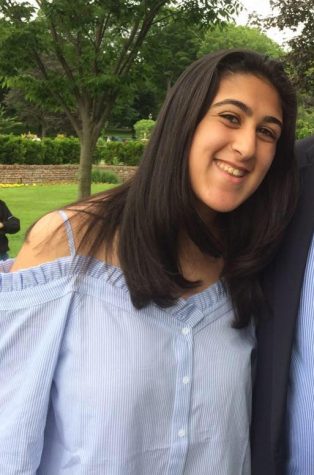 Veronica Kordmany, Sports Editor
Veronica Kordmany is Guide Post Online's Sports Editor. As a passionate book-nerd, Veronica has made her love for English clear in numerous ways. Throughout...