The Parkland Shooting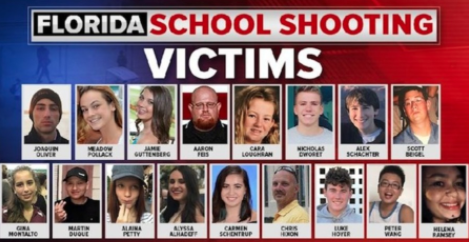 Hang on for a minute...we're trying to find some more stories you might like.
At least 17 people were murdered on Wednesday at Marjory Stoneman Douglas High School shooting in Parkland, FL. The suspect in custody is identified to be Nikolas Cruz, a 19-year-old former student that was expelled from the school due to unspecified disciplinary reasons.
Investigators believe that the Cruz pulled a fire alarm to draw more people out of classrooms to increase the number of casualties. Coincidentally, the school held a practice fire drill earlier that day which led to people thinking it was a false alarm, until they heard gunshots. Some people left the building while others hid in classrooms as the school went into lockdown. Teens frantically pulled out their phones to text loved ones and share photos and videos on social media. Law enforcement was alerted shortly before 3 p.m. of a shooting at the High School. Overall, it was a traumatic, panic-filled, and heartbreaking experience for many. "It's really a blessing to still be alive," Freshman Kayden Hanafi remarks.
The shooting had sent students and staff rushing out of the school. The suspect had tried to mix in with the crowd of students to try to escape, but that did not work. There were both students and adult casualties. Twelve were killed inside the building, while two died outside. One died in the street and two died in the hospital. Others were injured and were sent to local hospitals for immediate treatment.
Ironically, Parkland was named Florida's safest city last year. The city's number of reported violent crimes and property crimes are relatively low, which earned Parkland this title.
This tragedy will definitely be regarded in politics and debates regarding gun laws.
"We did everything that we were supposed to do. Broward County Schools has prepared us for this situation and still to have so many casualties," teacher Melissa Falkowski states, "for me, it's very emotional because I feel today like our government, our country has failed us and failed our kids and didn't keep us safe."
Investigators identified the type of firearm Cruz used, but are still trying to better understand Cruz's motives and how he obtained the gun. From tracking Cruz's digital footprints, police have encountered some very disturbing content, which infers that the suspect can be mentally disturbed.http://iframe src="https://www.nbcnews.com/widget/video-embed/1161943107662″ width="560″ height="315″ frameborder="0″ allowfullscreen>
About the Writer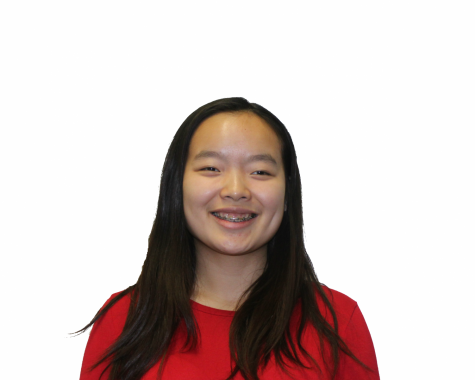 Michelle Goh, Editor-in-Chief
Michelle Goh is one of Guide Post Online's Editor-in-Chiefs. She is extremely passionate about computer science and physics. Michelle is the president...