Quality of Life Commendation
Hang on for a minute...we're trying to find some more stories you might like.
On Monday, March 5, 2018, Great Neck North High School honored 61 students at the Board of Education's Quality of Life awards. Each year, the Great Neck Board of Education takes pride and care in recognizing students for their contributions to the school and community. Created by the Great Neck Board of Education, the Quality of Life award honors seniors recommended by staff and faculty of North High for significant contributions to the quality of life at the High School.
This recognition is based on a combination of criteria which includes school activities such as sports, arts, student government, and the school newspaper. Monday's ceremony in the school auditorium recognized these student for their unique contributions to the school environment.
The following students received this award: Meital Agagi, Isabel Amir, Michael Amrami, Nicole Berchansky, Talia Bina, Rachel Butchen, Cindy Chan, Samuel Cho, Samantha Damaghi, Danielle Damaghi, Brook Damaghi, Natasha Dilamani, Austyn Durham, Jason Feith, Kyra Friedland, Jonathan Goldman, Sarah Gorjian, Niva Haber, Aaron Hakimi, Emily Hakimi, Sasha Hakimian, Matthew Han, Benjamin Harooni, Rebecca Hirschhorn, Madlen Kavian, Samantha Kron, Jessica Lalehzar, Ariella Lerner, Keva Li, Kevin Li, Peri Litt, Chloe Mayeri, Aaron Naim, Shannon Nassi, Ariel Navi, Yael Paknoush, Jade Pan, Nina Raynor, Alec Rich, Jonathan Rismany, Orli Rofeim, Rachel Rothbaum, Tatiana Sameyah, Jovan Sameyah, Shannon Sarker, Isabelle Sarraf, Jonathan Sasson, Leila Sassouni, Cori Shalit, Celine Shamash, Sandra Shaoolian, Aaron Sheena, Kimberly Shokrian, Amy Shteyman, Kimber Simchayof, Jacqueline Slobin, Noa Solemanyan, Elena Sundick, Alexa Tubian, Cheryl Tung, Jenna Uhr, Gabriela Veras, Fernanda Wenzel, Elana Xu, Rebecca Yaminian, Isabel Yang, Hodaya Yazdanpanah, Ashley Youssefi, Marc Zalta, Sharlene Zar, and Elaine Zhang.
Joining them were Board of Education President Barbara Berkowitz, Vice President Donald Ashkenase, and Trustees Donna Peirez, Rebecca Sassouni, and Jeffrey Shi; In attendance too, Superintendent Dr. Teresa Prendergast, Assistant Superintendents Dr. Joseph Hickey, Dr. Steven Lando, John Powell, and Kelly Newman. The school's Principal Daniel Holtzman, and Assistant Principals Patricia Hugo, Dr. Daniel Krauz, and Ronald Levine were also there to congratulate students.
About the Writer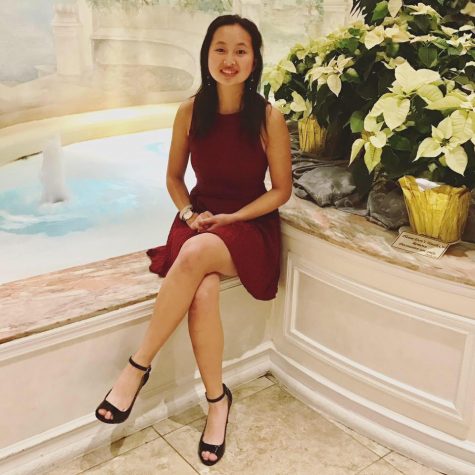 Isabel Yang, News Editor
Isabel Yang is Guidepost's News Editor. She is passionate about music and volunteer work, and enjoys listening to music and movies as well. She is also...