DECA
Hang on for a minute...we're trying to find some more stories you might like.
Great Neck North's DECA chapter proved to be successful again at this year's New York DECA State Career Conference in Rochester.  Of the 81 students that competed at the State level, over 50% will move on to the next level of competition in Atlanta, Georgia. They will have the chance to compete at the International level against other DECA chapters around the world. "I am so proud of our record-breaking number of State Winners this year," co-president Magny Nabavian states, "Our chapter is full of such incredivle and dedicated members and I was so proud to see everybody on stage."
The secret to our DECA chapter's success can be attributed to all participants: the members, the officers, and the advisors. Co-president Liraz Pirouzian was very proud of the club's success, but what she was even more proud of was the supportive and fostering environment that the members created to help each other succeed. "Throughout the whole conference, everyone was helping each other out and in the award ceremony, everyone was cheering for everyone," she enthuses. Liraz, Magny, and the other officers have worked tirelessly to prepare their members for the competition and to make the chapter better than it was before. "The most rewarding feeling is when someone you helped placed," Liraz recounts. Lastly, the club advisors, Mr. Marchese and Mr. Rodriguez, who have been committed to this club for numerous years, are also a big contributor to the success of GNN DECA. Their guidance, leadership, and delivery of DECA bagels and pizza every week have enabled their members to continuously accomplish their competitive goals.
In the near future, the advisors and officers want to see even greater success at the International Career Development Conference in April. "So far, Great Neck North has only had two people place at the International level…with such a strong team of members, I have confidence we can come home with even more trophies," Liraz comments.
About the Writer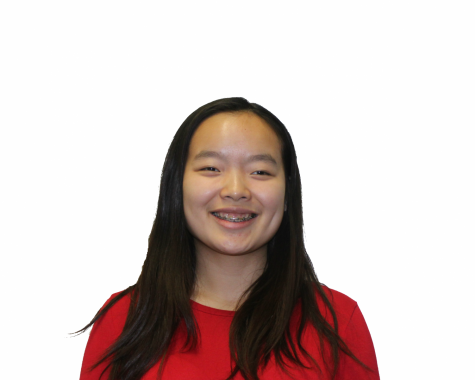 Michelle Goh, Editor-in-Chief
Michelle Goh is one of Guide Post Online's Editor-in-Chiefs. She is extremely passionate about computer science and physics. Michelle is the president...