Asian Cultural Show
Hang on for a minute...we're trying to find some more stories you might like.
Great Neck North's Asian Awareness Club hosted their 11th annual Asian Night on Sunday, March 18. The evening was filled with entertaining modern and traditional performances to celebrate Asian culture. The show opened with the lion dance, a form of dance intended to scare away evil spirits and bring good luck to the audience. Chinese folklore has it that each year a monster would terrorize villages on New Years.
The cultural celebration also showcased the traditional fan dance and ribbon dance, which have been a part of China's heritage for over two thousand years and are used to help pass down stories and traditions of Chinese culture. In addition, the show had three other fan dances, the Japanese fan dance, iron fan dance, and fribbon dance. Inspired by the movements of a peafowl, female dancers follow the Sundanese dance, which describes the beauty and the movement of peacock. Moreover, the show also included Korean and Chinese solo singers, who sung Shen Shi's, If It Is You and 绅士 . With the rise of  a modern form of South Korean pop music spreading globally and drawing an enormous fandom of teenagers and young adults, Asian club members formed their own dance groups, performing AOA's Heart Attack, CLC's Hobgoblin, You Better Have My Money remix, and a trio of guys dancing to Orange Caramel's Aing. Also, the Great Neck North table tennis team presented a funny and exciting performance. In addition, the Great Neck North Middle School's Yoyo team worked tirelessly to rehearse a special act for their high school debut. Co-president Sang Cho comments, "It is a real honor to be able to have these students on the high school stage. It's so wonderful to see many younger students getting involved at such a young age." Finally, the show closed with the glowstick act.
The Asian club members worked hard in preparation for their annual show. Co-president Cho replied, "Joining this club as a freshman was one of the best decision I have ever made in my high school career. At first, this club was just another extracurricular, but I quickly realized that the students I was constantly surrounded by were more than just friends; Asian Club has become my family." Also, co-president Kevin Li adds, "I started performing in my freshmen year and ever since taking the stage four years ago, I knew that this club is where I would spend a large chunk of my time. I've grown to fall in love with this show and all of the singing, dancing, and sense of culture that is created. 
About the Writer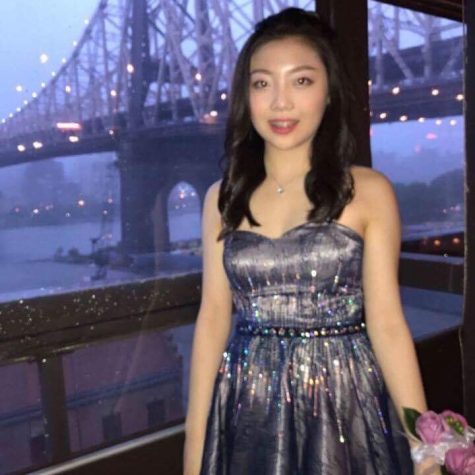 Keva Li, News Editor
Keva is Guidepost's News Editor. She is passionate about science and enjoys reading in her free time. She is also the co-president of Great Neck North's...