Junior Event
Hang on for a minute...we're trying to find some more stories you might like.
As per tradition, Junior Event started with pre-prom, which was on the school lawn this year. Every junior was decked out in flattering dresses or handsome suits. Despite the "no corsages/boutonnieres" rule, a significant number of juniors carried roses or orchids on their wrists or suit pockets. After a little more than an hour's worth of assembling friends, finding the perfect lighting, and posing for pictures, everyone boarded the school buses headed for the Crest Hollow Country Club in Westbury.
Soon after getting off the buses, the first thing that grabbed everyone's attention was the frigid weather. Students were soon told that the first hour at the country club would be held outside. Thus, for an hour, everyone was hunched over and shaking in their short dresses and light suits. At least the gourmet pizza and hors d'oeuvre were good.
After the hour was up, juniors crowded into the dining area. The rest of the night ensued into excitement-filled festivities: the grade turned it up on the dance floor, jumping up and down in unison, while those who wanted a break waited by the mocktail bars or by the buffet tables. Balloon numbers "2019" floated at the side of the dance floor, waiting for people to take prop filled pictures that would soon become memorabilia. At some point in the partying, junior event turned into a Bar Mitzvah when class speaker Alan Chau was carried to the dance floor on a chair. Before teachers told the boys who were holding the chair to put Alan down, the class speaker was able to be a Bar Mitzvah boy, even if only for a moment. At around 10, the music died down, but the junior class did not. A uniform chant of "twenty-nineteen" ended the wonderful night, ringing in every junior's ears as he/she dispersed and prepared to board the buses.   
Despite the weaknesses of Junior Event, I still advise incoming juniors to attend the celebration: After all, you can never have a second junior prom.
About the Writer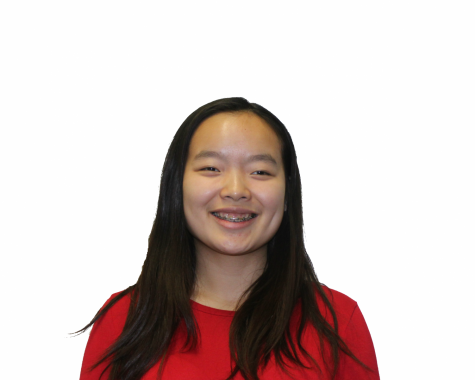 Michelle Goh, Editor-in-Chief
Michelle Goh is one of Guide Post Online's Editor-in-Chiefs. She is extremely passionate about computer science and physics. Michelle is the president...