Diversity or Discrimination? The Harvard Affirmative Action Lawsuit
Hang on for a minute...we're trying to find some more stories you might like.
Harvard University is being brought to court for allegedly discriminating against Asian-American applicants during the university's admissions process.
The anti-affirmative action group, Students for Fair Admissions, brought on the lawsuit against the university back in 2014, arguing that Harvard's admissions process discriminates against Asian-American applicants by holding them to a higher standard than applicants of other races.
SFFA also argues that Harvard uses an unfair personality ranking system as well as a restrictive quota system to limit the number of Asian-American applicants it accepts.
Harvard strongly denied all allegations of discrimination.
The university defends its use of race as a factor in the admissions process by explaining that the policies are meant to create a diverse student body made up of people of all different backgrounds, cultures, and interests.
"Let me be unequivocal: The College's admissions process does not discriminate against anybody," Harvard University President Lawrence S. Bacow wrote in a statement emailed to many associated with the university. "I am confident the evidence presented at trial will establish that fact."
The debate over race being used as a factor in college admissions has long been a topic of heated discussion and debate. However, unlike past arguments opposing affirmative action admissions policies that focused on white students being disadvantaged, this case focuses on Asian-American students.
On Sunday, two rallies broke out in Cambridge and Boston: one for supporters of Harvard's policies and another for people supporting SFFA.
"[Harvard] can be a great opportunity for a lot of students," Harvard graduate Lushi Li said to the crowd at the pro-Harvard rally. "Having a diverse student body is really important for the student experience itself for the opportunity it offers to underrepresented and underprivileged students."
High schooler Jacob J. Verrey also spoke at the pro-SFFA rally.
"Harvard ought to recognize that skin color is not a substitute for life story," Verrey said.
The case is scheduled to be brought to trial on Monday, October 15.
For Great Neck North High School students thinking about college and getting ready to apply, the outcome of this case could drastically change their college admissions experience.
"I don't think the use of affirmative action is fair because [colleges] are discriminating against Asian-American students who work hard to have a good future and education," junior Vera Cho said. "I think if students have worked for it, they deserve to have a fair chance to get into colleges like Harvard."
Ellie Lampione, a sophomore without any Asian background, agreed with Cho.
"It's obviously important to have diversity," Lampione said. "But when it reaches the point where you're actually excluding others and hurting their opportunities, something needs to be done."
About the Writer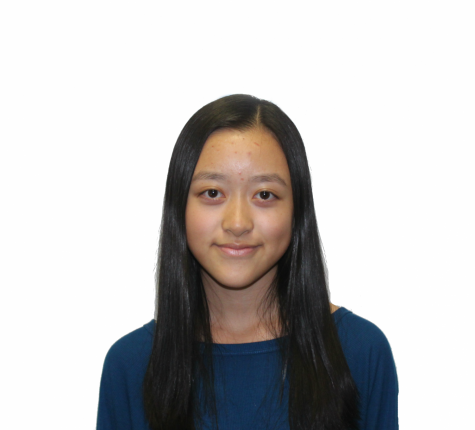 Lauren Yu, Associate Editor
Lauren Yu is an Associate Editor for Guide Post Online. Outside of Guide Post, she is passionate about science, computer science, and art. She is also...