Fashion Show 2018 is full of Disney magic
Hang on for a minute...we're trying to find some more stories you might like.
Music pulses through the floor, wild cheers spread in the air, and excitement buzzes around the performers. One of North High's most anticipated school events and adored traditions has arrived.
North High School's Fashion Show is widely enjoyed by students across all grades every year, both by those involved in the performances and those who prefer to spectate. The annual event shows off various styles through student models and dances with outfits that are purchased at stores such as Urban Outfitters and other fashion boutiques.
The clothes are chosen according to a certain theme that is different every year. For the 2018 Fashion Show, a Disney theme was selected.
The performers intend to utilize this theme by including Disney princess inspired outfits in the first act of the show, and following it up with Disney villain outfits in the second act. In every act there are about five or six dances that include around ten people.
The crew plans to begin Fashion Show with a video featuring the main people involved with the production of the show, including the advisor, the MCs, and the hosts.
The video will also act as a preview for the rest of the night to give the audience an idea of what to expect. Mr. Henriquez, the Fashion Show advisor this year, plans to start things off by personally introducing the MCs and hosts, who will take control of the show from there.
The MCs play a huge part in Fashion Show, as they organize performers, make major decisions, and choreograph the dances.
This year's MCs are Ashley Chaman, Vanessa Anderson, Sage Sherry, Lauren Seidman, Shoshanna Tokar and Natasha Hakim. The hosts of Fashion Show guide the night to flow properly, introducing each dance and entertaining the audience with skits. This year's fashion show hosts are Randy Aziz and Dustin Kamali.
While it may seem like an excuse to dance around with friends and hang out, Fashion Show requires a lot of time, dedication, and work.
Especially considering that most students have to balance the rehearsals with school and sports, it becomes difficult to get everything done.
"Practices always exhaust me, especially after sports," said Lindsay Elnekaveh, a junior performer. "It's definitely time consuming because we practice at night, on weekends, and on breaks." 
Vanessa Anderson, a senior, described the additional stresses of being an MC. "The hardest part about organizing fashion show is by far allocating most of my time and effort to the show and prioritizing for three months," Anderson said. "Everyday there is something to take care of, whether it be a 2-3 hour practice, building the stage, or contacting local sponsors. It's a lot, but it's what makes a show a great one."
Despite the exhausting amount of effort required, students in Fashion Show agree that the final product is worth it.
"I am most excited to see how the crowd will react to dances that I've choreographed,"  Anderson said. "You really feed off the energy from the crowd and when they seem just as into it as you are, it makes the performance so much better."
Mr. Henriquez is just as enthusiastic about the performance, even though this is his first year as Fashion Show advisor.
"Overall I am very excited and looking forward to seeing the final product and all the hard work and effort that the cast has done to create a great show," Henriquez said.
This year's Fashion Show hit some early roadblocks, however. At the end of last year's performance, the next year's MCs were not announced for the first time in Fashion Show history. Some thought this implied that there would not be a show next year, and gave many of the students a scare.
Fortunately for the dancers and Fashion Show members, it was later revealed that there would in fact be a show this year, but this was decided in a way that slowed down the shows progress, members said.
Tryouts were held at a later date than usual, which pressed the performers for time in terms of rehearsals and preparation for the final performance. Although Fashion Show has seemed to recover from its hindrances, members still speak of underlying fear that the annual event will be canceled for future years. 
Nevertheless, many other students involved believe that Fashion Show will live on for generations to come.
"As long as there's a set of MC's as talented and hardworking as the ones we have this year, good hosts willing to put in the effort when needed and someone as dedicated to the show as Henriquez, I doubt administration or anybody else will really try to put an end to our amazing tradition," Aziz said.
Fashion Show will take place on December 13th and 14th. Prices for tickets have yet to be publicly announced, but all are encouraged to attend.
About the Writer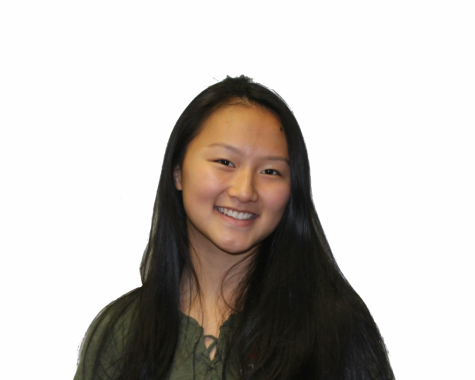 Claire Pan, Managing Editor
Claire Pan is a managing editor for Guide Post. Claire participates in a variety of sports at North High, including volleyball, basketball, and softball....