Gene-edited Babies – The Controversy of CRISPR-Cas9
Dr. He Jiankui's work highlights the critical lack of societal consensus on the topic of genome editing. But it might not be too late.
Hang on for a minute...we're trying to find some more stories you might like.
The world's first gene-edited babies were created last month, according to Dr. He Jiankui, but backlash over the ethics of gene modification has brought the debate over designer babies back to the world's attention.
Jiankui conducted his research on eight couples that volunteered for the study, one of which dropped out later. He used CRISPR-Cas9 to edit the genes of twin embryos at risk of inheriting HIV from one of the parents, inhibiting the creation of the CCR5 protein that allows HIV into the immune system.
The girls were born healthy and will be observed for 18 months, according to Dr. Jiankui.
After the results from the study leaked, Jiankui published several videos defending the work from criticism and clarifying its purposes. His presentation at the Human Genome Editing Summit at the University of Hong Kong provided more details into the study, allowing the scientific community to assess his research. He claimed that his research had already been submitted to an unnamed journal for review.
The Chinese government denounced his work and a hospital linked to his research suggested that he forged his ethical approval.
Over 100 scientists, mostly from China, wrote an open letter deeming gene-editing of human embryos dangerous and unjustified. His whereabouts are currently unknown, although his lab at the Southern University of Science and Technology in Shenzhen has denied in a report that Jiankui had been detained.
"Right now nobody's information is accurate," the spokeswoman for SUSTC said. "Only the official channels are."
After completing his education, Dr. Jiankui worked as an associate professor in the department of biology at Southern University of Science and Technology prior to the start of his unpaid leave in February 2018. During that time, Jiankui attended meetings advocating for the safety of genome editing and gave talks, such as the one he gave in 2017 at Cold Spring Harbor Laboratory.
Following the start of his leave, Jiankui began conducting his research on human embryo gene-editing until his activities were suspended by the Chinese government on November 29, 2018.
"
Pandora's box has been opened. We still might have a glimmer of hope to close it before it's too late."
— An open letter from over 100 Chinese scientists to Dr. He Jiankui
The topic of gene editing is not a new controversy. Ever since the scientific breakthrough of CRISPR-Cas9 in 2015 brought the prospect of designer babies and cures to previously incurable genetic diseases within reach, debate has raged.
The US National Academy of Sciences convened an international summit in 2015 that concluded that attempting to produce a human pregnancy using genetically modified cells was irresponsible. However, in 2017, National Academy of Sciences and National Academy of Medicine released a report stating that the use of gene editing for reducing the risk of heritable diseases could be used in clinical trials, but only for serious conditions with strict oversight.
"Gene-editing technologies hold great promise for advancing science and improving human health," NAS and NAM wrote on their website. "Powerful new tools, such as CRISPR-Cas9, allow researchers with basic knowledge of molecular biology to precisely modify the genetic makeup of any living organism, however these new avenues of research also present many complex challenges, both to the scientific and medical communities and to society as a whole."
Opinions of methods like CRISPR-Cas9 have continued to change over time, with significant shifts occurring recently.
In July 2018, the United Kingdom's Nuffield Council on Bioethics stated that heritable genome editing could be ethically acceptable in some circumstances.
"Despite the amount of consideration that these questions have received the controversy remains unresolved," the council wrote in its ethical review of genome editing. "We do not believe, however, that this is the result of an intractable opposition of principled positions, but of complex judgments made in a changing context of relevant factors."
CRISPR-Cas9 has been slow to reach clinics due to limitations regarding previous inaccuracies and genetic variation between people.
However, new scientific strides have been made recently to resolve these issues. China has led the way in CRISPR-Cas9 applications, with much of the previous research on genetically modified monkeys and implanted human cells occurring in Chinese laboratories.
Vast improvements to Cas9 accuracy have been made research from 2015 through 2017, conducted in laboratories from Harvard University to the University of Tokyo.
A 2017 study also produced a method for Cas9 to resolve point-mutations in DNA, modifying the genes to cure specific diseases. Next-generation analytics software and genome sequencing have also improved accuracy.
Despite these advances, CRISPR-Cas9 poses serious questions regarding ethical research, gene-editing, and the future of medical advancements. Dr. He Jiankui's research has brought these questions closer than ever before, demanding an answer.
"I feel a strong responsibility that it's not just to make a first, but also make it an example," Jiankui said to the Associated Press. "Society will decide what to do next."
About the Writer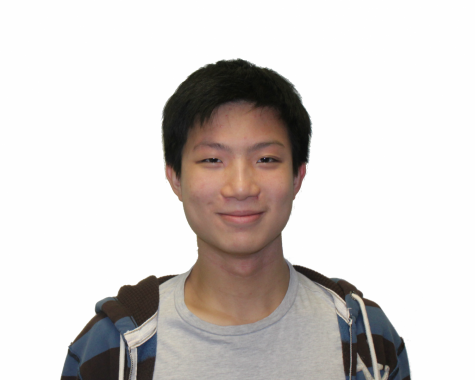 Raymond Lin, Managing Editor
Raymond Lin is a managing editor for Guide Post Online. He enjoys writing about science and school policies that interest students at GNNHS. He is a member...