College Acceptance Scandal
T.M. Landry College Prepratory was a high school celebrated nationally for its remarkable ability to get under-privileged teens into the best private schools in the country. Then truth came out.
Hang on for a minute...we're trying to find some more stories you might like.
Viral video after viral video.
Time and time again, ecstatic high school students opened college acceptance letters to thunderous cheers and ear-splitting screams. The viral videos, seen millions of times, depicted differnt students from a small, unlikely Louisiana school receive admittance to some of the most prestigious universities in the country.
The videos showed students opening acceptance letters from Harvard, Princeton, Stanford, and other elite schools.
These exciting videos drew admiration from people across the country as the stories of underprivileged black students being accepted to top colleges made major news headlines and went viral on social media platforms.
However, the euphoria of the videos masks a darker backstory, according to a recent report from the New York Times.
T.M. Landry College Preparatory is an unaccredited private school in Breaux Bridge, Louisiana. Founded in 2005 by Michael and Tracey Landry, the school has over 100 students enrolled from kindergarten through twelfth grade and boasts a 100 percent college acceptance rate.
Despite the successes, The New York Times conducted an investigation of the T.M. Landry school in late November of 2018 that painted a starkly different picture of the school.
Former students, parents of students, and teachers of T.M. Landry described their experiences with the Landrys and their widely admired school.
According to these accounts, T.M. Landry doctored transcripts and student accomplishments to improve its students' chances of being admitted to top colleges.
Bryson Sassau, a former T.M. Landry student who was admitted to St. John's University, recalls that the Landrys forged his transcript and made up his extracurriculars activities.
The Landrys even altered the life stories of some students in their college essays to exaggerate their underprivileged backgrounds.
In addition to fabricating student achievements and life stories, T.M. Landry allegedly abused its students both physically and emotionally, fostering a culture of fear in the small school.
"Students were forced to kneel on rice, rocks and hot pavement for extended periods of time and were choked, yelled at, and berated," according to the New York Times.
Tyler Sassau, another former student, recalls kneeling on a bathroom floor for two hours.
Many students were also found to be performing years behind their current academic grade level.
Students spent much of their time preparing for the ACT exam rather than preparing for life after high school.
While some T.M. Landry alumni have succeeded in college after graduating high school, other students have withdrawn from college or transferred to less rigorous programs.
Great Neck North students shared varying opinions regarding the scandal.
Senior Neda Khayyam expressed that she wasn't surprised that a school could take such immoral actions to help students get into better colleges.
"Honestly, it's the colleges' faults, though," Khayyam said. "Colleges all over the nation are pressuring these kids to be perfect students, which is basically impossible [because it] holds them to all these standards."
Sophomore Ryan Mah, who heard Khayyam's opinion, placed the blame on T.M. Landry instead of the colleges that admitted T.M. Landry students.
"The school abused the students," Mah said. "It's definitely the school's fault."
Whether T.M. Landry, its students, or the colleges that admitted the students are to blame for this incident, it's clear that the obsession with Ivy League and other elite schools has driven people to take drastic and immoral actions.
About the Writer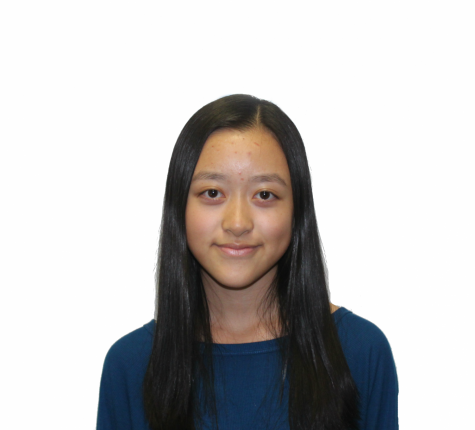 Lauren Yu, Associate Editor
Lauren Yu is an Associate Editor for Guide Post Online. Outside of Guide Post, she is passionate about science, computer science, and art. She is also...