Let's Settle the Debate: Vivi's or Mr. Wish?
Bubble tea: you either love it or you hate it.
But, if you love it, you have probably found yourself having to make the difficult decision of where to go: Vivi's or Mr. Wish?
Bubble tea, also referred to as boba tea or boba, is a tea-based drink that originates from Taiwan. Bubble tea gets its name from the chewy tapioca pearls, often called bubbles, that the tea drink is often served with.
Bubble tea comes in many different varieties.
True boba veterans experiment with different combinations of flavors, add-ins, ice and sugar levels, which can all be customized to the buyer's delight.
While fruit teas and smoothies are often added to the list of bubble tea drinks, the original bubble tea flavor is milk tea.
Although bubble tea gained popularity in Asian countries shortly after its discovery in the 1980s, it didn't take long before the drink made its way to the United States. Small bubble tea shops and even large chains have become prominent in major cities such as New York City and San Francisco.
But, more recently, Great Neck has seen a surge in bubble tea popularity. The main bubble tea shops in Great Neck are Vivi and Mr. Wish, but other shops such as Entre sell bubble tea as well.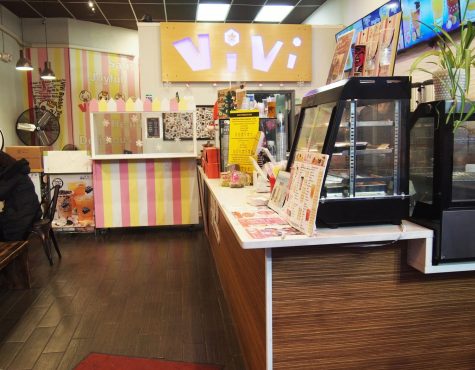 Vivi Bubble Tea is a chain of bubble tea shops that has many locations in New York City as well as some across Long Island. A Vivi Bubble Tea shop opened in Great Neck in 2016 and grew in popularity quickly.
Located near the train station, the bubble tea shop, which is often just called Vivi's, focuses their menu on bubble tea but also includes a small selection of food items.
Vivi sells a variety of different milk teas and fruit teas that can be customized based on their ice and sugar levels as well as toppings. The shops have a very colorful and lively interior with plenty of seating, making it easy to visit with a larger group of people.
The Great Neck location usually isn't too crowded, so finding a seat shouldn't be a problem.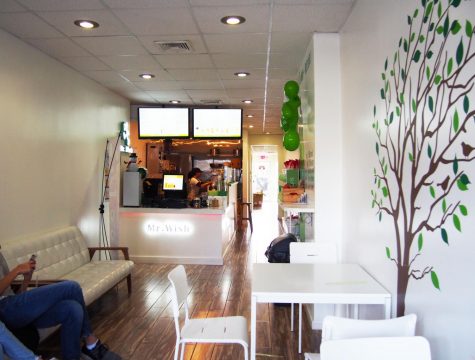 Feeding the bubble tea craze, a Mr. Wish Bubble Tea shop opened in Great Neck at the end of 2017. Located on Middle Neck Road, Mr. Wish offers a variety of bubble tea drinks, but they are especially known for their fruit tea drinks.
Mr. Wish has a very neutral and simple interior with less table seating than Vivi's, but there are also couches to accommodate customers.
Their drinks are made from fresh ingredients, which is something you can't always find at most bubble tea shops, as many boba places often use powders.
So, which bubble tea shop is better? Great Neck North students had varying opinions.
"I've heard comments from my friends that they like Mr. Wish better," senior Andrea Carrillo said. "To be honest, Vivi's has more variety than Mr. Wish."
Sophomore Audrey Tam expressed her preference for Mr. Wish.
"Mr. Wish is better than Vivi's because of their vast selection of drinks and the authenticity of the flavor," Tam said. "And their bobas are very soft."
Sophomore Alice Liu also said she preferred Mr. Wish because of its use of fresh fruit in its drinks.
Despite having visited both shops many times in the past, I decided to visit each one again to compare them for myself.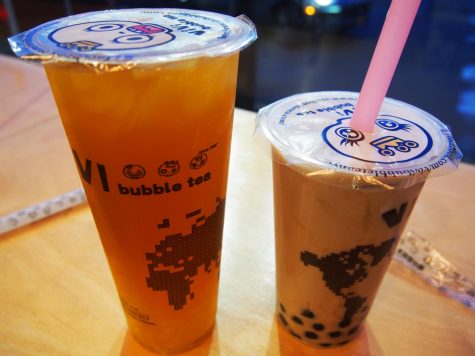 When I visited Vivi's, I ordered a standard milk tea with tapioca pearls. The service was very fast and the drink was rather good. I ordered my drink with normal ice and sugar levels, and while the drink was not overly sweet, it was rather warm. Overall, I was fairly satisfied with my drink, but I'll admit that I have had better milk teas before.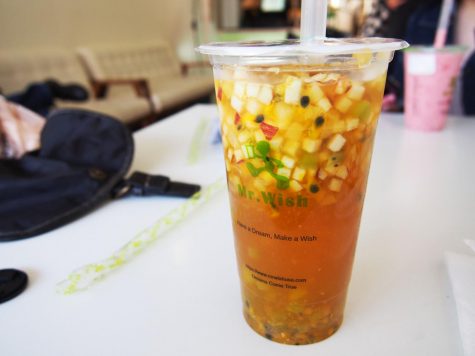 At Mr. Wish, I decided to order one of the drinks from their specialty menu: colorful fruit tea.
When I went to order, I was greeted by one of the owners of the shop who was very friendly and welcoming. The drink was made with a fruit tea and had pieces of fresh fruit mixed in. I ordered my drink with normal ice and sugar levels, but the drink was rather sweet.
Besides the sweetness of the drink, which can be changed, I thoroughly enjoyed my drink from Mr. Wish.
The price of the drinks at both shops is around the same, hanging somewhere around $4 or $5 depending on the drink and size. Both shops also offer punch cards so that customers can receive a free drink after ordering a certain amount of drinks.
While both shops have their pros and cons, I ultimately prefer Mr. Wish to Vivi's because of the incredibly friendly service at Mr. Wish.
The owners of the shop make and serve the drinks, and you are guaranteed to be greeted with a smile from them. I also prefer Mr. Wish because of the wide variety of fruit drinks it offers, as well as its use of fresh fruit in its drinks.
So there ya have it, folks! Mr. Wish>Vivi (in my opinion at least)
Leave a Comment
About the Contributor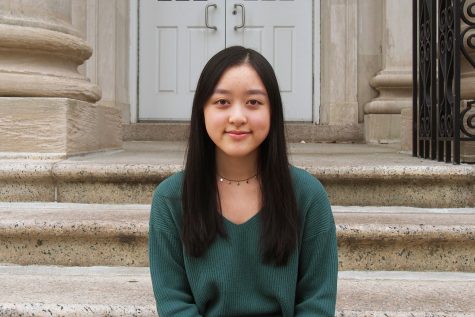 Lauren Yu, Editor-in-Chief
Lauren Yu is one of Guide Post's editors-in-chief. She loves interviewing North High students and covering local news. Outside of Guide Post, she is an...