Asian Night Overview
Hang on for a minute...we're trying to find some more stories you might like.
Lions danced around the stage and through the auditorium aisles. Red ribbons whirled through the air, while mesmerized  people of all different ages and ethnicities sat in North High's auditorium.
Welcome to Asian Culture Night, an exciting night full of dancing, singing, and skits that celebrate different aspects of Asian cultures.
Asian Culture Night, also simply referred to as Asian Night, is an annual event organized by North High's Asian Awareness Club.
Throughout the school year, club members practice and prepare different acts. During the week leading up to Asian Night, performers stay for hours after school perfecting their acts for the final night.
Asian Night this year was held on Sunday, Mar. 30. The show opened with a humorous introduction from the show's emcees. Then followed a traditional lion dance featuring three colorful lions that danced through the auditorium.
The show featured many dances such as ribbon, Korean fan, peacock, and parasol dances that celebrated traditional aspects of Asian cultures.
Other dances focused on more modern aspects of Asian cultures. Performers danced to popular K-pop songs and also some American pop songs.
In addition to dancing, the show featured singing and instrumentals as well as a Chinese yo-yo act and a table tennis act.
Mr. Holtzman could be seen demonstrating his musical talents accompanying Kelly Liang in performing the song "Yellow" from Crazy Rich Asians. Liang sang while Holtzman played the guitar, but Holtzman joined in with the singing towards the end of the song.
And, of course, acts were separated by humorous skits that made references to Asian cultures and stereotypes.
From imitating Cantonese accents to recreating the familiar scene of families fighting over the dinner bill, the skits evoked laughter from the audience.
The show ended with speeches presented by the co-presidents of the club, seniors Shannon Liu and Leon Li. Liu and Li acknowledged the friendships and memories they made with the club while thanking the people who made Asian Night possible.
Sophomore Daniel Choi, an emcee of the show, expressed his satisfaction with this year's show.
"I am very happy that the show turned out how we wanted this year," Choi said. "Within the two years of being in the club and in the show, this year was better and more fun. I just hope that Asian Night will still continue because the seniors are leaving, and they all played a big role in it."
Sophomore Audrey Tam, one of the performers, also expressed her content with the show and her hopes for next year's Asian Night.
"Our endless practices and rehearsals paid off," Tam said. "I hope that more underclassmen can get involved and make the show even greater than this year's."
Asian Night is definitely an exciting and memorable night for both the performers and the audience. If you missed the opportunity to attend this year's Asian Night, make sure to attend next year!
About the Writer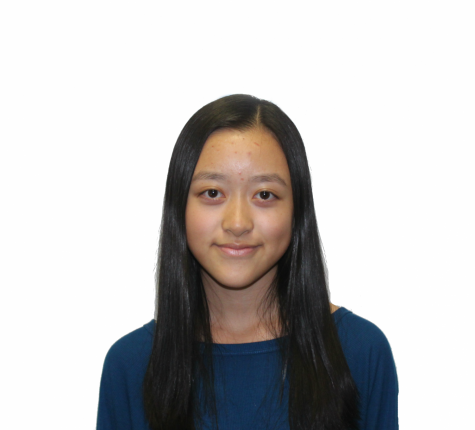 Lauren Yu, Associate Editor
Lauren Yu is an Associate Editor for Guide Post Online. Outside of Guide Post, she is passionate about science, computer science, and art. She is also...