Notre Dame Burns: Paris Seeks to Recover from Catastrophe and Conflict
Hang on for a minute...we're trying to find some more stories you might like.
As smoke billowed from the building and the roof collapsed, onlookers could only watch in shock as an inferno climbed the Notre Dame Cathedral in Paris. Two weeks later, the city continues to recover from the damages suffered by this Christian landmark and the ensuing controversy.

In the wake of this tragedy, there was an outpouring of support from world leaders. From London's mayor to the President Trump, public officials lamented the destruction of the cathedral. Even Mohammad Javad Zarif, Foreign Minister of Iran, a country which has a majority Muslim population, expressed grief over the destruction of the Notre Dame Cathedral despite its turbulent history with Islam.

"Saddened that Notre Dame—that iconic monument dedicated to the worship of our one God & that brought all of us closer through Hugo's literary masterpiece—is partially destroyed after standing through wars & revolution for 800 yrs," Zarif wrote in a tweet. "Our thoughts are w/ the French & all Catholics."

As thousands of people offered their thoughts and prayers, France got to work on recovering from the aftermath of the fire. French police scientists and investigators suspect that an electrical short circuit likely caused the fire, but intend to continue their search for clues.

In regards to the priceless relics previously contained within the structure's treasury, many were recovered and transferred to other locations. The Crown of Thorns, which was believed to have been worn by Jesus leading up to his crucifixion, and the Tunic of Saint Louis, which belonged to King Louis IX who died on crusade, were moved to Paris City Hall.

Many large paintings, including the "Mays de Notre Dame," showed signs of smoke damage and were placed in the Louvre art gallery.

To rebuild the 856-year old cathedral, France's people opened their wallets in support.

Reconstruction efforts have received over $1 billion in donations, and French Prime Minister Edouard Philippe has announced that an international competition has begun for architects looking to rebuild the world-renowned spire. French president Emmanuel Macron has also promised that the cathedral can be rebuilt within five years, despite expert assessments stating that the process could take around 40 years.

"The fire at Notre Dame reminds us that our history never stops and we will always have challenges to overcome," Macron said. "We will rebuild Notre Dame, more beautiful than before – and I want it done in the next five years. We can do it. After the time of testing comes a time of reflection and then of action."

The donations have received a considerable amount of criticism, however. The "Yellow Vest" Movement, which calls for a response to the rising social inequality in France, attracted protesters angered by the speed at which French billionaires pledged funds to the cathedral while many working class French live in poverty. Macron's cancellation of a speech proposing solutions to the movement the night of the fire, as well as his banning of protesters from the site of Notre Dame and other major thoroughfares in Paris, also heightened tensions.

"If they can give tens of millions to rebuild Notre-Dame, then they should stop telling us there is no money to help with the social emergency," said Philippe Martinez, head of the CGT trade union in France.

Others took issue with the unfair treatment of this tragedy compared to other incidents around the world. The rebuilding of Brazil's National Museum, which suffered a devastating fire that destroyed as much as ninety percent of its collection, received comparatively few donations.

"In just a few hours today, 650 million euros was donated to rebuild Notre Dame," tweeted Simon Allison, a South Africa-based journalist. "In six months, just 15 million euros has been pledged to restore Brazil's National Museum. I think this is what they call white privilege."

Regardless of the controversy surrounding the fire, France has continued its efforts to recover in the following weeks. Hopefully, the country can repair the physical damage, spiritual loss, and societal tensions brought about by this tragedy.
About the Contributors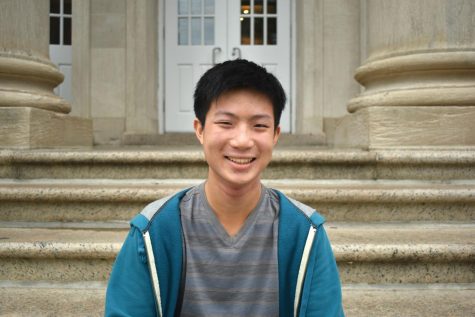 Raymond Lin, Editor-in-Chief
Raymond Lin is Editor-in-Chief for GuidePost. He enjoys writing about science research and school policies that interest students at GNNHS. He is a member...