Our Neighborhood TikTok Stars
TikTok has taken the internet by storm, and students at Great Neck North High School are in on the craze. Aaron Baron, a senior, is a particularly zealous TikTokker at our school and has amassed over 338,300 views on one of his posts, granting him the legendary laurel of being "TikTok-famous."
Previously known as "musical.ly," TikTok is a digital platform on which users may share short, simple videos, usually accompanied by popular music. These individual videos are referred to as "TikToks," and the people that post them, "TikTokkers."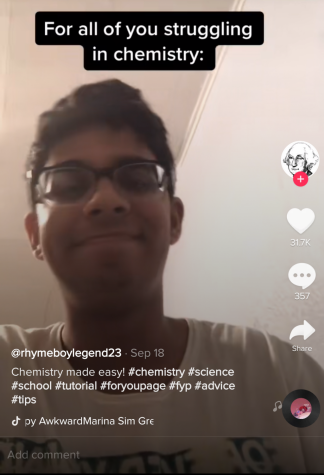 The app has evolved into an icon of contemporary social media for its intuitive layout, vibrant users, and bulletin of the latest memes, such as the "And I Oop" and "Sksksksks" trends that resonate throughout Great Neck North High School. Whether it be in the hallway, a classroom, or the commons, students can always be seen browsing the app. 
Because of TikTok's significance, posting a highly-viewed video on it is the ultimate emblem of social prestige. Not only is it a trendy accomplishment, it also indicates that the creator has distinguished his or her content from the slew of mediocre videos. 
Though many post videos on the platform lightheartedly, they rarely share their content with people outside their real-life friend groups. Aaron Baron was one such recreational user who "only privately sent TikToks to [his] friends," until the "popularity [he] was receiving" compelled him to publicize his videos. Soon, he was recognized by an unexpectedly large audience.
"I was really happy because I bet my friend that I could've blown up on TikTok within a month," said Baron, when asked about his newfound popularity. His most famous post has been seen by over 338,300 other users, and features him making joking about chemistry. Though he is glad that the post gained such traction, he "was kind of annoyed because [his] most viral TikTok was in [his] opinion the least funny one."
Aaron Baron won't be the only TikTok-famous student, though. Jonah Nouriyelian, sophomore, made a TikTok that has recently been featured on an Instagram page with over 330,000 followers and garnered 58,000 views. In his video, Nouriyelian pokes fun at absurd social conventions. As more and more students use the app, the possibility of the next viral video is ever-increasing. There are many more up-and-coming TikTok stars that have just begun receiving attention.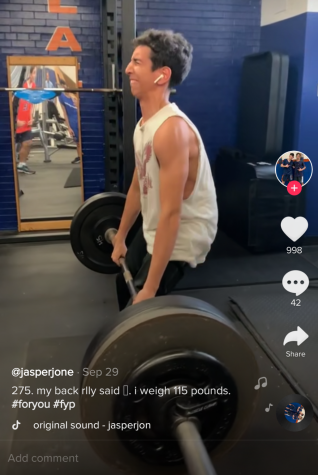 With two students already socially acclaimed on TikTok, and many more students just starting out, the next TikTok-famous person may just be a student at North.
About the Writer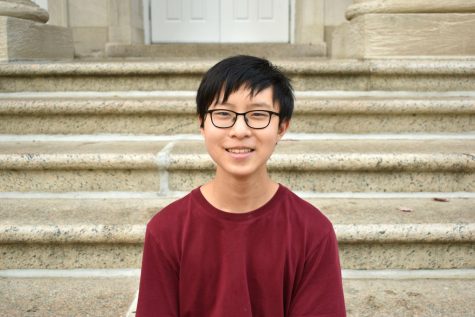 Kenneth Xiao, Associate Editor
Kenneth Xiao is an associate editor for Guide Post online. He is part of the fencing team and takes pleasure in writing, drawing, and frequent napping....