The Death of ISIS Leader Abu Bakr al-Baghdadi
"He died like a dog," said President Trump as he described the death of one of the world's most wanted men, Abu Bakr al-Baghdadi. Al-Baghdadi, the leader of the Islamic State of Iraq and Syria (ISIS) was finally killed in a two-hour-long raid conducted by the US military on October 26, 2019. 
Prior to his death, al-Baghdadi was valued at a staggering $25 million to anyone who could find him. The conclusion of this search serves to provide some amount of justice to all those lives ISIS took under al-Baghdadi's violent reign.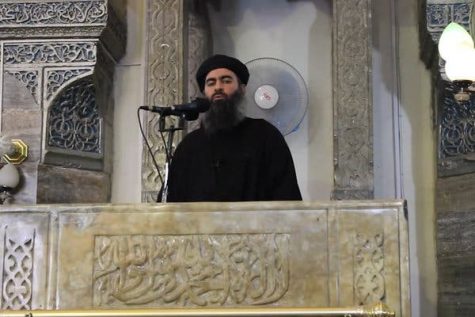 Al-Baghdadi became the face of ISIS in 2014 when he stood at the top of the Great Mosque in Mosul's Old City and crowned himself as caliph. Since then, ISIS's followers have pledged to this man as a supreme figure who embodied the height of political and spiritual greatness as they followed his rule through the years.
The lengthy operation that eventually resulted in a success for the United States around 5 p.m on Saturday, October 26th, 2019, began as eight helicopters carrying U.S. troops flew over the ISIS leader's compound. While flying over, the helicopters dealt with local gunfire from Syrian troops in the air but were eventually able to make it into the compound through a breached wall.  At this point, "All hell broke loose," President Trump said. 
The president was not wrong in his statement as it turns out US forces killed multiple ISIS troops along with two of al-Baghdadi's wives as they progressed deeper into the compound al-Baghdadi trying to take cover in. The seemingly endless manhunt finally came to an end as al-Baghdadi took refuge in a dead-end tunnel and eventually used a suicide vest after he was cornered by U.S. forces. "He reached the end of the tunnel, as our dogs chased him down," Trump said. "He ignited his vest, killing himself and the three children. His body was mutilated by the blast. The tunnel had caved in on it, in addition."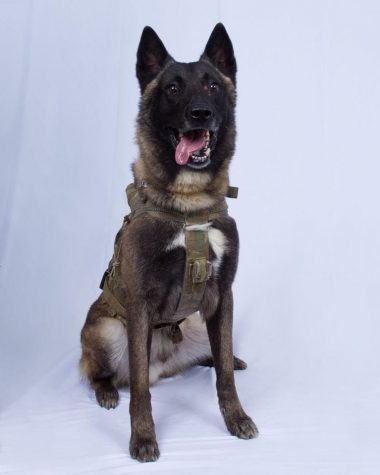 It is safe to say the death of al-Baghdadi marks the end to what seemed like an endless manhunt to find one of the most wanted terrorists in the world. Most people can say his death is nothing short of President Barack Obama's achievement when he revealed al-Qaeda leader Osama bin Laden had been killed by US Navy SEALS in a dramatic late-night address in May 2011.
While the United States has been celebrating his death, ISIS has resumed its activities. The terrorist group quickly announced its new leader: Abu Ibrahim al-Hashimi al-Qurashi. This was made official in a recording published by the Islamic state's terrorist group media wing al-Furqan. Experts claim that al-Baghdadi may be dead, but ISIS is far from finished. In fact, they could just be getting started. Some American students share the same sentiment.
"No matter what happens in the future and whether or not ISIS really comes back, I think the death of al-Baghdadi reveals the strength of America and it makes me proud to live in this country," said junior Lauren Murphy.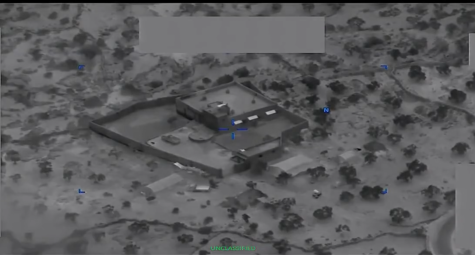 While America has achieved this victory in the war on terrorism, the nation must now deal with what al-Baghdadi left behind. As of right now, it's clear that the battle is certainly not over. "He provided overall guidance, motivation, and inspiration not only to ISIS combatants but also followers and supporters worldwide," said Fawaz Gerges, a professor at the London School of Economics and author of "ISIS: A History."
About the Writer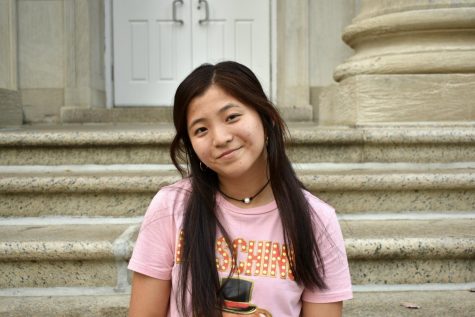 Samantha Wo, Senior Managing Editor
Samantha Wo is one of Guide Post's senior managing editors. She enjoys online shopping, watching Netflix, reselling shoes and streetwear, playing guitar,...