Hundreds of Thousands Losing Access to Food Stamps
700,000 people will lose access to food stamps following a new rule approved by the Trump administration.
Nearly 700,000 people will lose access to food stamps following strictly enforced federal work requirements recently approved by the Trump administration. Millions more may have their food security jeopardized as well.
The new rule will take effect in April 2020 and will enforce work requirements that governors have routinely been allowed to waive for reasons such as economic distress. This new enforcement will remove unemployed, able-bodied adults without children from SNAP, the federal food stamp program.
In order to be eligible for a waiver under the new rule, an area must have a 24-month average unemployment rate that is not only 20 percent above the national average, but also at least 6 percent. However, focusing on unemployment rates can be misleading.
"The overall unemployment rate is really a measure of the whole labor market and not people without a high school diploma who are incredibly poor and may lack transportation," said Stacy Dean, vice president for food assistance policy at the Center on Budget and Policy Priorities. "We're talking about a different group that just faces a very different labor market."
Others have also pointed out the unfortunate timing of the new rule's approval just before the holiday season.
"The Trump administration is driving the vulnerable into hunger just as the Christmas season approaches," New York Senator Chuck Schumer said. "It is heartless. It is cruel. It exposes a deep and shameful cruelness and hypocrisy in this administration."
The Agriculture Department argued that since the economy has improved under the Trump administration, assistance to unemployed, able-bodied adults is no longer necessary in a strong job market.
"Government can be a powerful force for good, but government dependency has never been the American dream," Secretary of Agriculture Sonny Perdue said. "We need to encourage people by giving them a helping hand but not allowing it to become an indefinitely giving hand."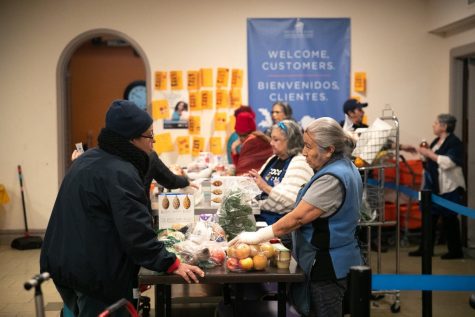 The change is expected to decrease food stamp spending by $5.5 billion over the course of five years—but at the expense of hundreds of thousands of people's food security.
Unsurprisingly, the new rule has received major backlash for being an "assault on the low-income people," according to Margarette Purvis, the president of Food Bank For New York City.
"SNAP is our nation's first line of defense against hunger," Purvis wrote in her opinion piece for the New York Times. "When people cannot get this crucial support, they are forced to turn to the emergency food network. Unfortunately, charity support cannot make up for the impact created by bad policy."
Despite the protests, the Food Administration has proposed two other changes to the food stamp program that are expected to be approved before the presidential election. These two proposals are expected to strip several millions of people of their benefits.
Research has suggested that if the Agriculture Department finalized all three of the rules in 2018, nearly four million people would have lost food assistance and one million school children would have lost automatic eligibility for free or reduced-price school meals.
About the Writer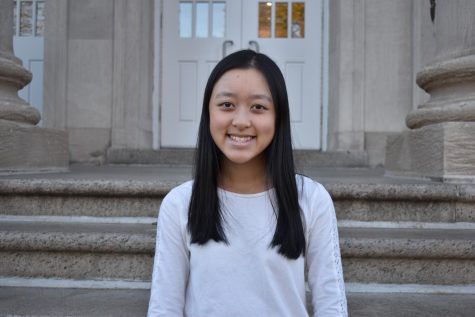 Lauren Yu, Managing Editor
Lauren Yu is a managing editor for Guide Post Online. Outside of Guide Post, she is passionate about science and art. She is also the vice president of...