Greta Thunberg: Skipping School to Save the Planet
One girl has become the leader of a global climate change movement.
A little over a year ago, 15-year-old Greta Thunberg sat on the steps of the Swedish parliament for hours on end dressed in a blue hoodie and clutching her homemade sign reading "Skolstrejk för Klimatet," which translates to "School Strike for Climate" in English. She quietly ate her packed lunch of bean pasta with salt and went home that afternoon with her father.  
Fourteen months later, Thunberg, the head of a global youth movement to fight climate change and an inspiration for millions, was named TIME's Person of the Year.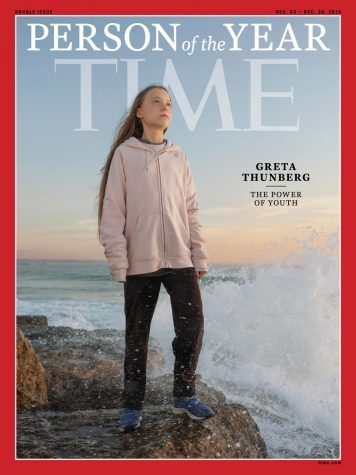 Thunberg's fervor toward climate-change issues began at the age of 8 when her primary school teacher played a video portraying starving polar bears at the mercy of climate change. At the age of 11, Thunberg fell into a deep depression, feeling extremely alone at the prospect of the impending crisis. 
"I couldn't understand how that could exist, that existential threat, and yet we didn't prioritize it," she said. "I was maybe in a bit of denial, like, 'That can't be happening, because if that were happening, then the politicians would be taking care of it.'"
From there, Thunberg began to take steps to minimize her carbon footprint. Thunberg, along with her family who wanted to support and comfort their daughter, began to make changes to their lifestyle: no longer eating meat, installing solar panels and even giving up flying. 
In May 2018, Thunberg won a climate-change essay competition for the Swedish newspaper Svenska Dagbladet. Following her publicity, Thunberg announced to her parents that she would go on a school strike until the Swedish elections in September to pressure the Swedish government to take action, following the example of students from Marjory Stoneman Douglas High School who protested gun violence. 
Despite Thunberg's parents' misgivings about her skipping school, Thunberg was set on the idea and her protests outside the Swedish Parliament began. She handed out leaflets outside the Swedish Parliament saying, "I am doing this because you adults are ****ting on my future."
Thunberg, however, has no secret solution for climate change. She is no scientist or politician with the answers to the crisis. Her contribution? Having the resilience and courage to do what dozens of researchers and activists have struggled to do — let world leaders see the inescapable truth about our planet.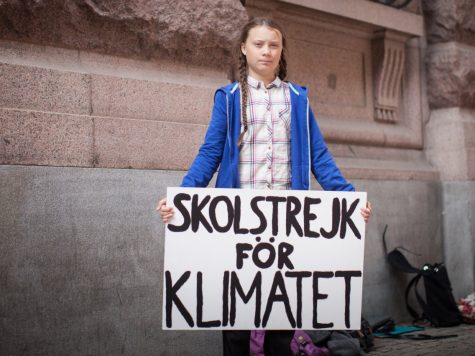 The latest report by a United Nations-backed scientific panel projects that at the rate emissions are rising, by 2040, the world could face submergent coastlines, greater droughts and food insecurity. Even if countries act on the 2015 Paris Pact which pledges to reduce emissions, warming will still rise more than 5.4 degrees Fahrenheit.
"The time window is closing and it's dramatically short for what we have to do," said Achim Steiner, head of the United Nations Development Program. "The protests are helpful because they show national leaders in their societies, in their countries, that the politics of climate change is changing and it is adding momentum and pressure to act."
Thunberg says her success is in part due to her Asperger's diagnosis, which allows her to view the crisis through a different lens. 
"That makes you different; that makes you think differently," Thunberg said. "Especially in such a big crisis like this one, we need to think outside the box, we need to think outside our current system, we need people who think outside the box and who aren't like everyone else."
Regardless, like any person thrown into the media, Thunberg is attacked by online trolls and politicians on a daily basis. She has been ridiculed for her appearance, speech patterns and young age. Notably, President Donald Trump took issue with her winning Person of the Year.
"So ridiculous," Trump tweeted. "Greta must work on her Anger Management problem, then go to a good old fashioned movie with a friend! Chill Greta, Chill!"
Despite the claims of some online, Thunberg has a life outside of her political activism. Besides fighting climate change and politicians, Thunberg likes horses, sweatpants and Velcro sneakers. She loves her 14-year old sister with whom she shares matching bracelets. She also misses her two dogs, Moses and Roxy, back in Stockholm. 
She is, however, demonstrating what one person could do to mobilize and bring awareness to an important issue. On the first day of her school strike, Thunberg sat alone. The next day, a stranger had joined her and eventually a group formed. From these initial acts, the Fridays for Future movement was born as she, along with tens of thousands of students across Europe, began skipping school on Fridays.
By January 2019, 35,000 schoolchildren protested in Belgium alone. In New York City, 250,000 people reportedly marched outside City Hall. In Germany, 14 million people marched across the country. In London, 100,000 people joined in protest near Westminster Abbey. A singular act of resistance had evolved into a global movement.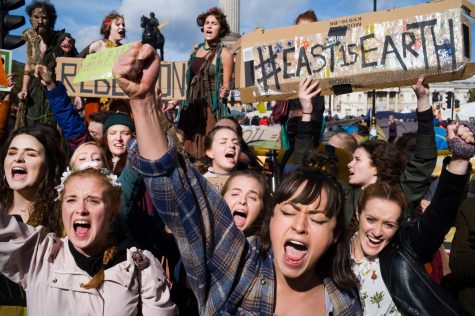 "I think that she is well-deserving of [being named TIME's Person of the Year]," junior Katherine Smolens said. "It amazes me that someone as young as I am has the courage to speak up about the environment, and I think that she is an example of the impact that one voice can have."
Regardless of the criticism Thunberg has received throughout her activism career, this victory in winning of TIME's Person of the Year is indicative of her success. Thunberg's bold outspokenness and resilience have struck an important nerve as the public turns their attention toward the climate change issue.
About the Writer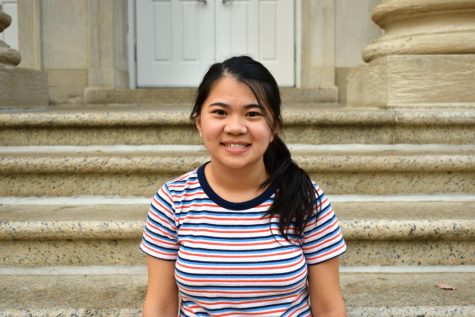 Kirsten Law, Managing Editor
Kirsten is one of Guide Post's managing editors. She is a passionate writer who enjoys writing about local politics and school life at North High. In...