Top Ten Songs of the Decade
As the decade draws to a close, let's look back at the top ten songs that shaped our childhood.
From shows like iCarly ad Timmy and the Fairly Odd Parents to movies like the Toy Story saga and Iron Man, the 2010s were our childhood. But it wasn't only the movies and shows, the music of the 2010s played a huge part. The music of the 2010s made us beg for the early MP3s and iPods. 2010s music truly shaped the decade with its mix of genres such as EDM, global pop, and hip hop.  and without further ado, here are the top 10 songs of the decade. 
Super Bass – Nicki Minaj (2010)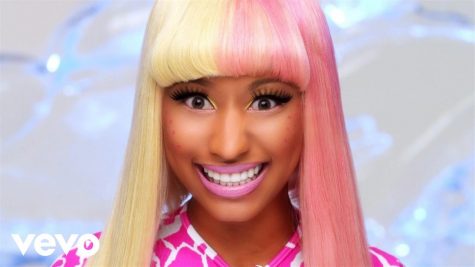 "He ill, he real, he might gotta deal/ He pop bottles and he got the right kinda build" "Somebody please tell him who the F I is!" could be heard around school grounds across the country. Super Bass was a huge success, it reached No. 3 on the Billboard Hot 100, where it became not only Minaj's then-biggest hit, but the highest-charting rap hit by a solo female since Missy Elliott's "Work It" nearly a decade earlier. This began Minaj's continued success across the decade.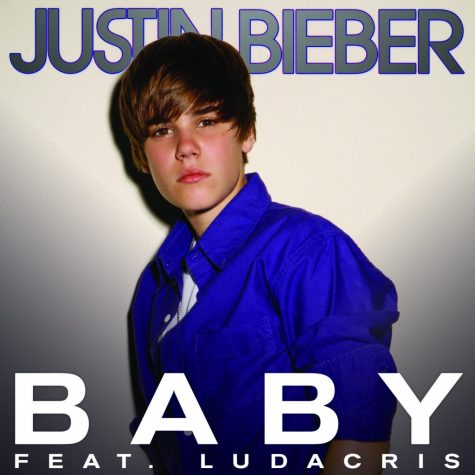 Baby – Justin Bieber (2010)
Baby launched Justin Bieber's career and mass social influence. With this song, Bieber sparked teen idol mania similar to the Backstreet Boys, NSYNC, and The Beatles. #Biebermania became a huge fever. "Baby" debuted at No.5 on the Billboard Top 100 chart. By July, the music video amassed 250 million views, surpassing Lady Gaga's "Bad Romance" to become the most-watched clip in YouTube's history at that time. At the beginning of Twitter, he was the 2nd person to reach 10 million followers.
Born This Way – Lady Gaga (2011)

The cover art of the "Born This Way" Album. Source: American Noise
"Born This Way" was Lady Gaga's third single to reach No. 1 on the Billboard Hot 100 (following "Just Dance" and "Poker Face,") the track quickly became known as one of her most iconic singles to date, and what many agree is the true moment of Peak Gaga. "Born This Way" became the fastest-selling single in iTunes history at the time, with over one million copies sold in just five days. The song became an anthem of activism for people of different races, sexualities and gender expressions.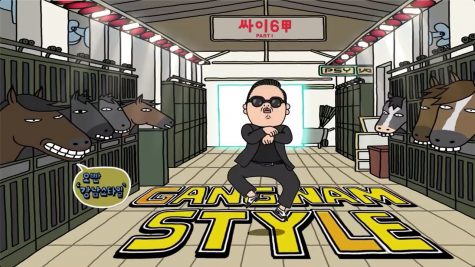 Gangnam Style – PSY (2012) 
Gangnam Style was the ground-breaking moment when Korean singer-songwriter Psy rode in with his Trojan horse dance, putting K-pop into America. This music video equivalent of an LSD dream was the prequel to K-pop's rise in the States, currently led by the biggest boy band in the world: BTS. This music video quite literally broke the internet. Passing Justin Bieber's Baby, Gangnam Style became the first video to reach one billion views. Youtube was not prepared so when the music video hit 2.1 billion views in 2014, YouTube's view counter had to undergo a redesign. 
Fancy – Iggy Azalea (2014)

Iggy Azalea in the music video for "Fancy". Source: Billboard
When the addictive bass-line, plays, just about anyone under the age of 35 is ready to spit, "First things first, I'm the realest." Iggy Azalea's debut hit Fancy was the peak of her short-lived career. It was her first Hot 100 No. 1 which held the position for seven weeks and Billboard's official 2014 Song of the Summer, topping 11 major Billboard charts in total. With the music video's instantly recognizable Clueless references, "Fancy" has become a staple in pop culture. 
Watch Me Whip/Nae Nae – Silento (2015)

Silento in the music video for "Watch me Whip/Nae Nae" Source: Business Insider
The song, which told listeners to dance to popular dance moves, eventually peaked at No. 3 on the Billboard Hot 100, where it remained for six non-consecutive weeks. The dance-heavy music video for "Watch Me" has been watched over 1.6 billion times on YouTube, making it one of the most-viewed clips in the platform's history. Silento started a huge wave of dance fads such as "Hit The Quan", "Rolex" and "Juju on That Beat". Its success on multiple platforms showed the true power of online communication, hashtags, and video sharing. 
Formation – Beyoncé (2016)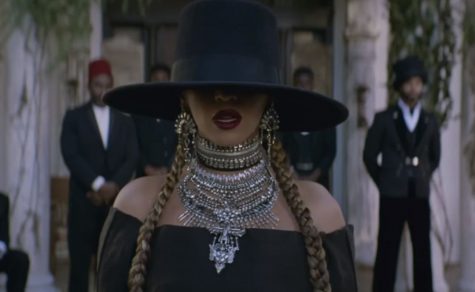 This list cannot be complete without the queen herself: Beyoncé and her mega-hit album, Lemonade. This song was one of the most iconic of Beyoncé's songs. "Formation" and the music video were deeply rooted in her African American culture. The music video the visual was not shy about broadcasting the social destruction caused by police brutality, racism and the neglect following Hurricane Katrina. The song was also extremely successful, becoming nominated for three Grammys and took home a trophy for the best music video, peaked at No. 10 on the Billboard Hot 100 but it sparked a conversation about some of this country's racial issues that were reaching the tipping point.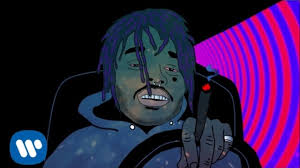 XO TOUR Llif3 by Lil Uzi Vert (2017)
The 2010s have seen an increase of younger amateur artists gaining traction and becoming megahits in one night. Lil Uzi Vert is not an exception. "XO TOUR Llif3", a song that was a reveal of Vert's heartache, suicidal thoughts and issues with Xanax abuse, was broadcasted on the popular platform SoundCloud. The song became Uzi's highest-charting single to date (it peaked at No. 7 on the Billboard Hot 100) and has been certified seven times Platinum by the RIAA. Not only did it propel Vert's music forward, but it also pushed another type of genre: emo-rap. Modern rappers like both the late Juice World and late XXXTentacion are extremely influenced by Vert and it is seen through their own music. 
This is America – Childish Gambino (2018)

Childish Gambino in the music video for "This Is America" Source: Youtube
Going along with the theme of social issue inspired pieces, "This Is America" is a prime example. The song and powerful music video were an unapologetic reflection of racism, gun violence and police brutality. The visuals were filled with cultural references from Gambino's interpretation of the South African gwara gwara dance to his controversial portrayal of the 2015 Charleston church shooting. It was rightly recognized at the Grammys, when it won best music video at the Grammy Awards, also become the first rap single to win both records of the year and song of the year as well as best rap and sung performance. 
Old Town Road – Lil Nas X (2019)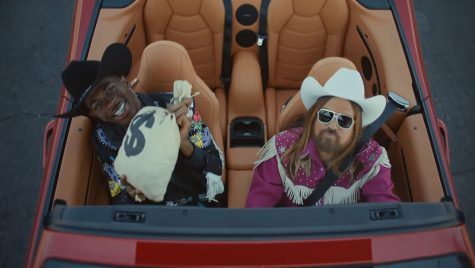 With its countless remixes with global stars like Billy Ray Cyrus and BTS's RM, Old Town Road is a song that everyone has heard at least once. When Lil Nas X first uploaded "Old Town Road" in December of 2018 on SoundCloud, he created dozens of memes about the song that drove digital stickiness; he flooded popular internet dwellings like Reddit. Though the song was viral enough as a Lil Nas X solo track to hit No. 1 on the Hot 100, it really went supernova after the song featured country veteran Billy Ray Cyrus. This featuring starting a debate on whether or not the song was country, sparking tensions of racial bias in the music industry, and it became worse once Billboard decided to remove it from its Country Songs chart in March.
About the Writer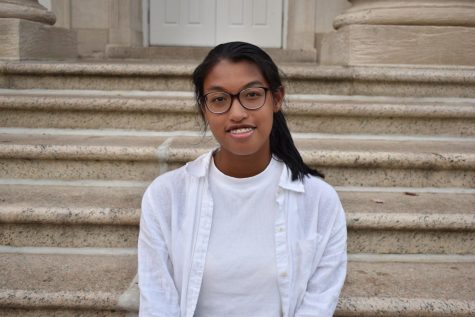 May Tun, Managing Editor
May Tun is one of Guide Post's managing editors. She plays Goalie for the girls varsity soccer team. She's also in Key Club, and she really enjoys bullet...