Tragic Murder of Barnard Student Unnerves New York City
The fatal stabbing of Barnard freshman Tessa Majors has revived concerns about the neighborhood's safety and sparked controversy among students.
Tessa Majors, an 18-year-old freshman at Barnard College, was fatally stabbed in an armed robbery in Morningside Park. Three young teenagers are suspected of the crime.
Majors grew up in Charlottesville, Va., and moved to New York City for college. Recognized by her green hair, Majors was passionate about music and spent her weekends singing and playing guitar in a band.
While walking through Morningside Park, a public park adjacent to Columbia University, around 5:30 p.m. on Dec. 11, 2019, Majors was allegedly attacked by a group of teenagers who stabbed her multiple times while attempting to rob her.
Majors was able to walk a short distance to get help from a security guard, but the 18-year-old was reported dead upon her arrival at a nearby hospital.
Several hours following Majors' death, Barnard President Sian Leah Beilock sent a campuswide letter about the tragedy.
"Tessa was just beginning her journey at Barnard and in life," Beilock wrote. "We mourn this devastating murder of an extraordinary young woman and member of our community."
Police are currently investigating three teenagers, ages 13 and 14, thought to be responsible for Majors' death.
Morningside Heights, the neighborhood in which the affiliated colleges of Columbia University and Barnard College are located, was long considered to be a dangerous neighborhood. There was a time when the neighborhood, especially Morningside Park, was plagued by crime.
"When I was growing up and even in my 20s, you never came to this park, daytime or nighttime," said Maria Lopez, a 61-year-old resident of Morningside Heights who has spent her entire life in the area.
However, the area has grown significantly safer in recent years, gradually shedding its reputation of being dangerous. Lopez has recently begun taking walks through Morningside Park.
"Ten years ago, it got kind of cleaned up," Lopez said. "I started seeing moms and dads, babysitters. I started feeling safe."
The murder of Majors, in addition to several other recent muggings and attacks in the park, has shattered the sense of safety and serves as a reminder of a time Morningside Heights residents thought was left behind.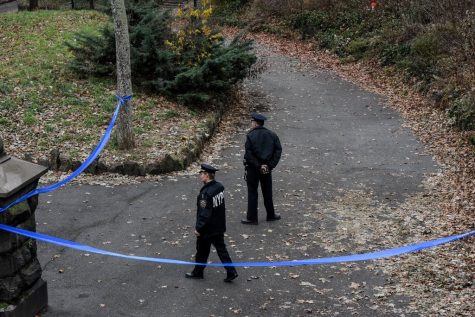 Majors' death was met with shock and grief on the Columbia and Barnard campuses, where students were preparing for their finals. The day after Majors' death, hundreds of people gathered on Barnard's campus to mourn Majors at a candlelight vigil and memorial service.
Some students expressed their grief on Columbia Confessions, a public Facebook page with over 1,600 followers where Columbia students can submit anonymous confessions.
"Even though I didn't know Tessa, every time I read anything about this tragedy, I want to cry," one student wrote.
"I haven't eaten or left my bed since I heard what happened to Tessa," another student wrote. "I just want to sleep until next semester starts up again but I have final exams next week that I don't have the emotional or physical energy to study for."
The Columbia Confessions page also allowed some students to draw attention to a disheartening phenomenon among their fellow peers: some students who were worried about their final grades began to take advantage of the opportunity to opt-out of or postpone final exams, an option meant for grieving students in a time of tragedy.
"It saddens me that so many people are abusing the recent tragic events to defer their exams," one student wrote. "I personally know a good number of people who… boast about taking the exam later. The fact that you're boasting it simply means you are abusing the situation for your own selfish intents. Shame on you."
"Tess was a friend of mine," another student wrote. "Knowing that people are happy about professors being kind enough to make accommodations for people impacted by her death makes it feel like they're happy that she died… It makes me ashamed to go to school here. How dare you?"
About the Writer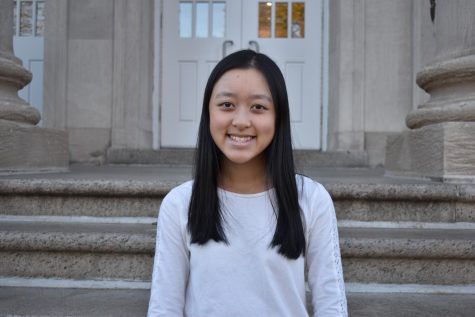 Lauren Yu, Managing Editor
Lauren Yu is a managing editor for Guide Post Online. Outside of Guide Post, she is passionate about science and art. She is also the vice president of...