MLB Offeason Recap: Mets and Yankees Have Made Strides to Improve
Across the MLB, free agent signings have changed the outlook for the 2020 season. The New York Mets and Yankees have also made moves to bolster their chances for deep playoff runs, adding star pitchers to their squads.
This year, the MLB hot stove has raged on. Heading into the 2020 season, an air of uncertainty has surrounded the league as superstars have changed threads. Many teams who struggled in 2019 enhanced their rosters through free agency.
The Los Angeles Angels, who sputtered to a 72-90 record and a fourth-place finish in the American League West, signed National League MVP candidate Anthony Rendon to a monumental seven-year, $245 million contracts to play third base. They added depth to their starting rotation by inking Julio Teheran to a one-year deal. This duo, paired with 2019 American League MVP and perennial MVP candidate Mike Trout and two-way star Shohei Ohtani, appear likely to improve in the standings with newly-hired Joe Maddon managing the team.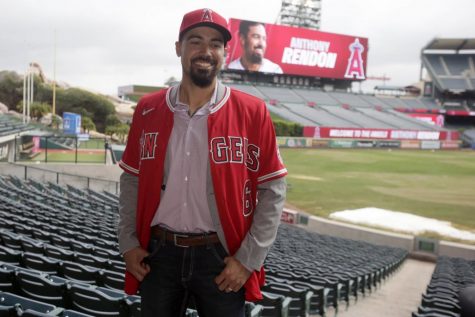 The Chicago White Sox struggled as well, finishing with a 72-89 record and third-place position in the American League Central after one of their games was canceled. Their offseason additions, however, paint a promising picture for the upcoming season. They added prominent sluggers Yasmani Grandal and Edwin Encarnacion to play catcher and first base respectively and improved their starting rotation with the signings of Dallas Keuchel and Gio Gonzalez. They also retained José Abreu and extended the contract of minor-league stud Luis Robert. These new additions complement Michael Kopech, Tim Anderson, Lucas Giolito, Yoán Moncada, Eloy Jimenez, and offseason trade acquisition Nomar Mazara to form a dangerous squad entering 2020. 
In the National League, the loss of Anthony Rendon creates a hole at third base for the reigning World Series champion Washington Nationals. After resigning World Series MVP Stephen Strasburg to a contract identical to Rendon's, the Nationals could not afford to retain Anthony Rendon. 
The Philadelphia Phillies added former Mets starter Zack Wheeler to a five-year, $118 million contract and former Yankees shortstop Didi Gregorius to a one-year, $14 million deal. 
On the surface, these moves may not seem relevant to our local teams, the Yankees and Mets. On the contrary, though, these moves greatly impact the New York teams' chances at success next season.
The Yankees made a characteristic free-agency splash, signing superstar starter Gerrit Cole to one of the largest contracts in MLB history: a nine-year, $324 million pact. This deal propels them to the status of World Series contender, having added a superstar who last season pitched for the World Series runner-up Houston Astros. Alfonso Renteria, a junior and Yankees die-hard, summed up his reaction to the Cole signing in two words: "Hell yeah!"
The Mets, on the other hand, made less big splashes. Their offseason was marked by the restructuring of Yoenis Céspedes' contract and the transferring of a majority stake of ownership in the Mets to Great Neck North alum Steve Cohen. Cohen's deal, which will transfer the controlling rights to the Mets to him within five years, was viewed by many Mets fans as saving the team from the infamous Wilpons. Renowned MLB reporter Jeff Passan dubbed the day of the deal's announcement a "potentially monumental day" in Mets history. 
While the Mets' free agency additions lacked the luster of the Yankees' signings, they made additions to add depth and bolster their bullpen. The Mets added versatile outfielder Jake Marisnick through trade and signed starting pitchers Michael Wacha and Rick Porcello to one-year contracts to help fill the hole left behind by Zack Wheeler's departure. Their biggest signing of the offseason, though, is the addition of all-star reliever Dellin Betances to a one-year, $10.5 million contract with a player option for 2021. His contract adds up to $13.5 million including potential bonuses.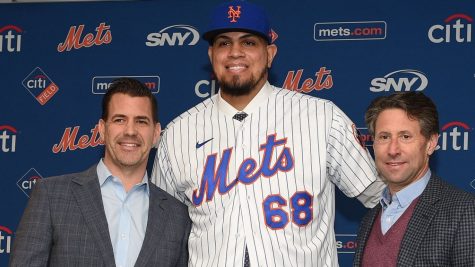 The Mets' bullpen last year had a reputation for being shaky; Mets fans groaned whenever Edwin Díaz or Jeurys Familia took the mound. Standout and all-star Seth Lugo, though, will have some of his burden eased by Betances' prowess, and fans remain optimistic that Díaz and Familia return to their formerly-elite statuses. If this perfect storm brews, the Mets, who barely missed making the Wild Card round of the playoffs last season, have a chance to improve within their division and make the playoffs.
There is a consensus that the Yankees will be a tornado next year, steamrolling through their division rivals to another first-place finish. Their rivals may have made significant additions–the Toronto Blue Jays added Japanese star relief pitcher Shun Yamaguchi and former Los Angeles Dodger Hyun-Jin Ryu, and the Tampa Bay Rays added Japanese power bat Yoshitomo Tsutsugo–but these new signings pale in comparison to the Yankees' three-headed starting rotation monster of Gerrit Cole, Luis Severino, and Masahiro Tanaka.
The Mets, on the other hand, have a murkier outlook for next season, with recent moves leaving the National League East up for grabs. Their division features the reigning champion Nationals, the Atlanta Braves, who paired their young, elite talent with new bullpen depth in reliever Will Smith, and the Phillies, a team that appears geared up for a playoff run. Even the Miami Marlins, a team infamous for its losing tendencies, improved its team by trading for infielder Jonathan Villar and signing reliever Yimi García.
The Mets' ability to emerge from this crowded field of competitors relies on questions: will their relief corps bounce back after a very poor performance? Will rookie manager Carlos Beltrán propel the Mets to a winning record? Will the back end of their rotation perform to its capabilities, or cough games away? The Mets, under the leadership of a polished and savvy MLB veteran in Beltrán, are poised for a challenge they will fight to overcome.
At this moment, it may be premature to predict the outcome of next season. Perhaps, to kick off the decade, the Mets and Yankees will compete in a rematch of 2000's World Series.
About the Writer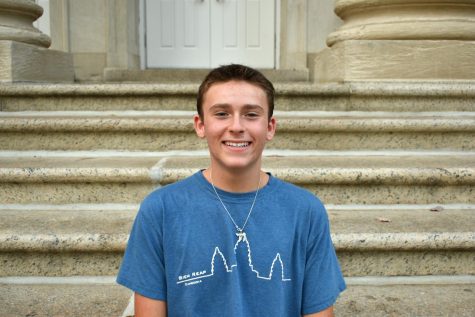 Brenner Yellis, Managing Editor
Brenner Yellis is one of Guide Post Online's managing editors. He is very passionate about
basketball, baseball, and US politics. In his free time,...