Oscars 2020 Recap
The 92nd Academy Awards were held on February 9th at the Dolby Theatre in Los Angeles where history was made and awards were given to unexpected winners as the Academy departed from its perceived whitewashed past. 
In a historic victory, "Parasite" took home the biggest award of the night by winning Best Picture, along with its three other awards. It was the first time a foreign language film took home an award in the Best Picture category.  For the Academy and Hollywood in general, this is a step in the right direction because of the constant backlash the Academy has been facing over the years for only giving awards to white films. 
The South Korean thriller "Parasite" focuses on a tale of class warfare and sweeped the night, taking home best picture, best director, best foreign-language film, and best original screenplay. 
Bong Joon Ho, the director of "Parasite," gave amazingly humble and emotional speeches all four times he went up. When giving his speech for Best Director, he made the moment about the other directors nominated, and not himself, which led to a standing ovation for fellow director Martin Scorsese.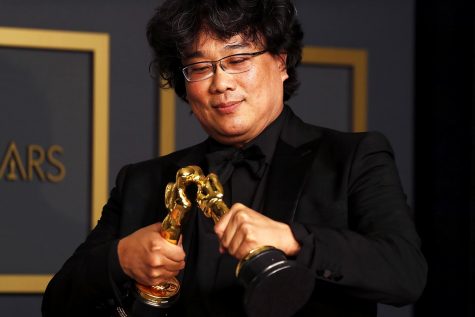 He credited Martin Scorsese, nominated for "The Irishman," for a quote that guided Bong through his film school years: "The most personal is the most creative." Bong said that he had always held this quote of Scorsese's close to him and his passion for films as he remembered studying all of Scorsese's films during film school. 
Bong also paid a tribute to his fellow directors during his acceptance speech and said, "If the Academy allows it I would like to get a texas chainsaw, split the oscar trophy into five, and share it with all of you." His humor and honesty have made Bong a national sensation after the eyes of America watched him sweep the Oscars Sunday night. 
Among the many awards given out on Sunday night, Joaquin Phoenix and Renee Zellweger took home the major acting awards for the male and female categories, respectively. 
Joaquin Phoenix took home best actor for his role as the deranged outcast of Gotham City in "Joker." Phoenix made his acceptance speech a plea for a variety of causes that he is known for heavily advocating such as animal rights. Phoenix said, "We feel entitled to artificially inseminate a cow, and when she gives birth we steal her baby, even though her cries of anguish are unmistakable." 
This was the first oscar and fourth nomination for Phoenix, who took the time to thank those who gave him a second chance: "I've been a scoundrel in my life. I've been selfish. I've been cruel at times, hard to work with, and I'm grateful that so many of you in this room have given me a second chance." He also ended his speech with a mention of his late brother, River Phoenix, who inspired Joaquin's acting career and died of an overdose at 23.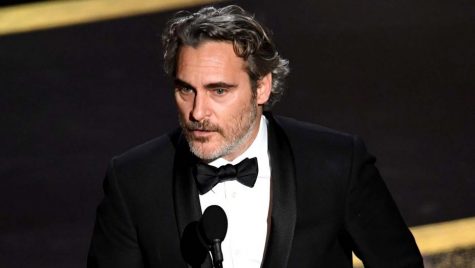 Renée Zellweger won best actress in a remarkable career comeback for her role as Judy Garland in "Judy." Zellweger was once an Academy Awards regular receiving nominations for "Bridget Jones's Diary" (2002) and "Chicago" (2003) and winning for "Cold Mountain" (2004), but has recently been under the radar when she took a six-year hiatus. However, it is safe to say things are going quite well for her after her return to acting just last year.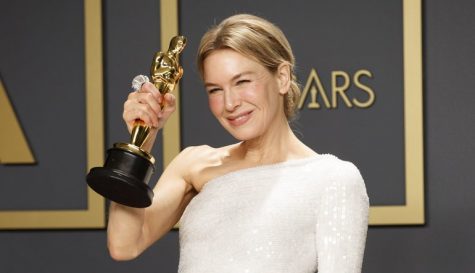 Lastly, Hollywood's favorite leading man, Brad Pitt took home best actor in a supporting role for playing a stuntman named Rick Dalton in "Once Upon a Time in Hollywood," directed by Quentin Tarantino. This award was no surprise for Brad as he swept the awards season winning best actor at the SAG awards and the Golden Globes. This marks the first oscar for Brad Pitt, who has spent the majority of his life under the spotlight.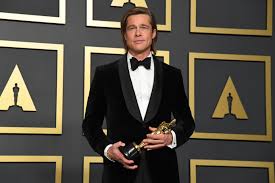 Brad Pitt was not willing to hold back his political beliefs, as he began his acceptance speech with a reference to Trump's impeachment trial and it's blocking of John Bolton's testimony.
"They told me I only have 45 seconds up here, which is 45 seconds more than the senate gave John Bolton this week," Pitt said.
He then moved that into a more upbeat speech that thanked Leonardo DiCaprio, his co-star, saying he was "happy to ride" on his coattails any day. 
The 92nd annual Oscars gave way to many first time winners and was nothing short of a night where history was made. 
About the Writer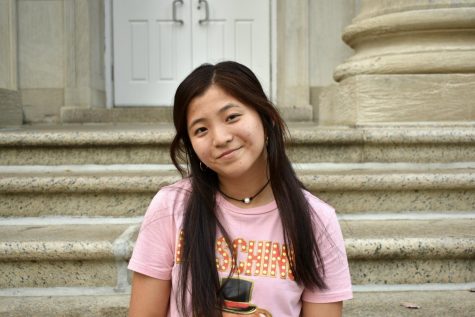 Samantha Wo, Senior Managing Editor
Samantha Wo is one of Guide Post's senior managing editors. She enjoys online shopping, watching Netflix, reselling shoes and streetwear, playing guitar,...