Investigation of Suspicious Package Leads to Lockdown at DECA States
Students attending the DECA State Career Conference were put under lockdown after the discovery of a possibly "suspicious package" in front of the nearby Kenneth B. Keating Federal Building. While an investigation was undertaken, no device of dangerous nature was found.
The convention site, located on E. Main Street, was on one of several streets around the federal building that were placed on lockdown in downtown Rochester this past Thursday. Police responded to the scene around 1 p.m. after reports were made of a man parked at the front of the building and what appeared to be a suspicious package inside the vehicle.
Deputy Chief Mark Mura, who worked the scene, noted that the man was acting "erratically" and thus was taken into custody for investigation. As the bomb squad arrived at the evacuated Federal Building, a 911 warning message was sent to hundreds of phones in the area, including staff and chaperone at the DECA Conference. 
"I had a feeling there was an issue because Mr. Marchese was sending really weird texts to all of us about coming back to the hotel," said Bella Rastegar, a North High sophomore who was put under lockdown at the conference center. "I was afraid for a second but everything was calm and it seemed like there was nothing to worry about."
Students who were under lockdown at the conference center were told to stay in the competition room for over an hour before DECA officials allowed them to go back to the hotel, Rastegar explained.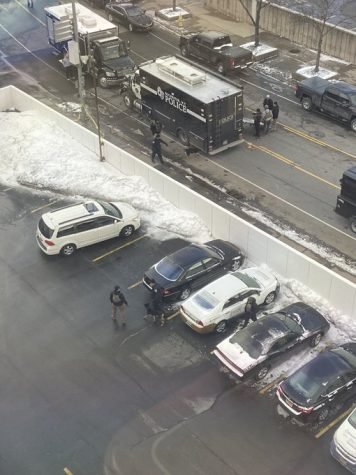 Those who were not at the conference center, having already competed or still awaiting their turn, also expressed concerns for their peers. 
"I wasn't close to the dangerous location," sophomore Adelia DeRose said. "But I was extremely nervous for my friends and others who were at the convention center."
Officials say the person who had been taken into custody in connection to the incident has since been taken to a local hospital for psychiatric evaluation. Fortunately, the suspicious package was of no threat and the lockdown was discontinued. Affected locations and individuals, including the DECA Convention and its participants, were able to resume their activities as usual. 
About the Writer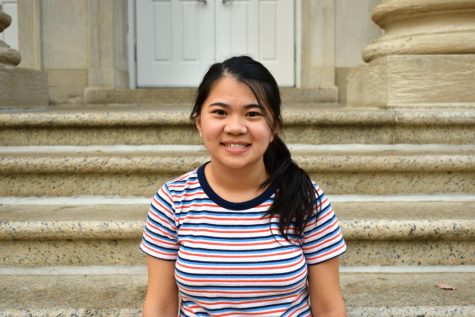 Kirsten Law, Editor-in-Chief
Kirsten is one of Guide Post's Editors-in-Chief. She is a passionate writer who enjoys writing about local politics and school life at North High. She...