"Notorious RBG": Ruth Bader Ginsburg's Fight in the Face of Adversity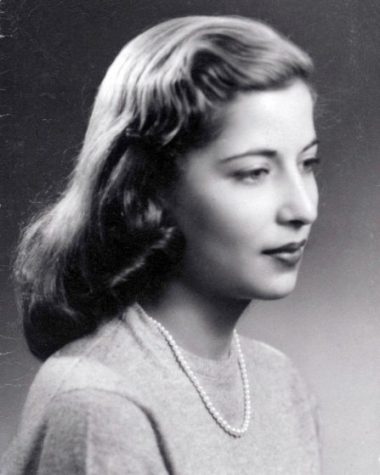 The hustle and bustle of America halted on September 18, 2020 shortly after the news of the death of Ruth Bader Ginsburg was announced. Only six weeks away from the 2020 presidential election, her death sparked feelings of fear, uncertainty and confusion. But who really was the "Notorious RBG," and why was her death so momentous?
Born on March 15, 1933, Joan Ruth Bader grew up Jewish in Flatbush, a neighborhood in Brooklyn. She was an excellent student, attending Cornell University at the age of 17 and becoming the highest-ranking female student in her graduating class.
In the fall of 1965, Ginsburg enrolled at Harvard Law School where she was one of nine women in a class of 500 men. After being repeatedly rejected from jobs due to her gender, she finally became a law clerk at the U.S. District Court for the Southern District of New York.
"
I ask no favor for my sex. All I ask of our brethren is that they take their feet off our necks."
While working in Sweden to co-author a book on civil procedure, Ginsburg observed the differences between the U.S. and Sweden. In the U.S., barely 2% of the graduating law classes were women. On the other hand, women made up 20% to 25% of all law students in Sweden. 
Back in the U.S., she continued to face discrimination. Ginsburg was one of twenty female law professors at Rutgers Law School, and since she had a husband with a well-paying job, she was paid less than her male counterparts.
Ginsburg continued to advocate for gender equality: co-authoring the first law school casebook on sex discrimination, co-founding the Women's Right Project at the America Civil Liberties Union and arguing six gender discrimination cases before the Supreme Court and winning five of them. In these victories, Ginsburg gained a reputation of being a skilled oral advocate. She continued to fight court cases on multiple acts that implemented discriminatory acts against women. 
"
I'm sometimes asked, 'When will there be enough [women on the Supreme Court]?' And I say when there are nine, people are shocked. But there'd been nine men, and nobody's ever raised a question about that."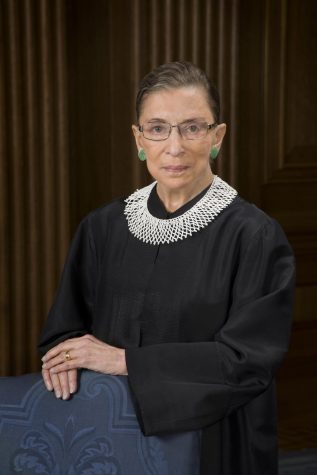 In 1993, former President Bill Clinton nominated Ginsburg as an Associate Supreme Court Justice and, with a 96-3 vote, she became the second female and first Jewish female justice.
In 2006, with the retirement of Sandra Day O'Connor, she became the only female justice on the Supreme Court. With the retirement of Justice John Paul Stevens, Ginsburg became the leader of the liberal wing of the Supreme Court. 
While on the court, she continued to push boundaries by deciding on monumental cases such Ledbetter v. Goodyear, which inspired the Lilly Ledbetter Fair Pay Act, an act that made it easier for employers to win pay discrimination claims, and Whole Woman's Heath v. Hellerstedt, which stopped parts of a 2013 Texas law which impeded women's access to abortions. 
"
My idea of how choice should have developed was not a privacy notion, not a doctor's right notion, but a woman's right to control her own destiny, to be able to make choices without a Big Brother state telling her what she can and cannot do."
Her role in these influential cases is one of many reasons why her death will have profound consequences for the Supreme Court, especially with President Trump's Supreme Court nominee Amy Coney Barrett having a history of voting against abortions. Not only is the leader of the liberal wing of the court gone, but with the court about to open a new term, Chief Justice John Roberts no longer holds the controlling vote in cases that may split the court along liberal-conservative lines. With Ginsburg's death and Barrett's nomination, there will be a 6-3 conservative-liberal court.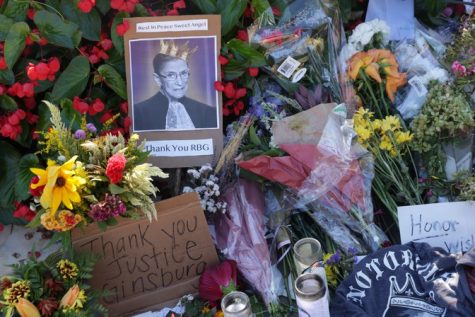 Ginsburg paved the way for many American women. With decades of litigation, she broke state and federal laws that restricted what women could do and barred them from jobs. Women now make up roughly half or more of the students attending accredited law schools.
The fight, however, is far from over. Only one-fifth of state court judges are women, and only 8% of judges are women of color. Female lawyers are still paid less than their male counterparts. Ginsburg's accomplishments will have a lasting legacy on the United State Justice System long after her death. 
After a long and remarkable fight against pancreatic cancer, Ginsburg was laid to rest beside her husband. Rest in power, Ruth Bader Ginsburg.
Leave a Comment
About the Contributor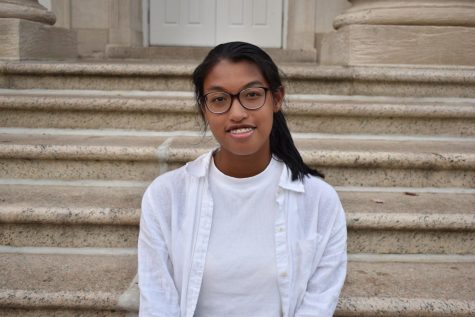 May Tun, Editor in Chief
May Tun is one of Guide Post's editors in chief. She plays Goalie for the girls varsity soccer team. She's also in Key Club, and she really enjoys bullet...