Meet Our New Junior Class Officers
The votes for junior class office are in. Meet the new junior officers: 
President: Adelia DeRose
Vice President: Benet Rahmanim 
Secretary: Kayla Kavakeb
Treasurer: Hannah Fishman and Yoni Elyasian
Speaker: Ryan Rokhsar
This year, junior class office candidates submitted their ideas and promises for the school year and a video speech for their campaign. The campaign videos were posted in a Google Classroom where students in the junior class could watch the videos and vote.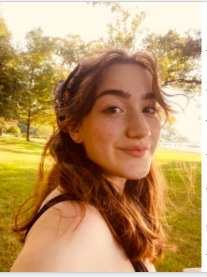 Campaigning almost completely from home led to mixed opinions from the candidates. For some, it was a strange adjustment.
"It was weird doing everything online since campaigning is usually done in person, so you have to rely a lot more on having friends help with your campaign," Co-Treasurer Hannah Fishman said.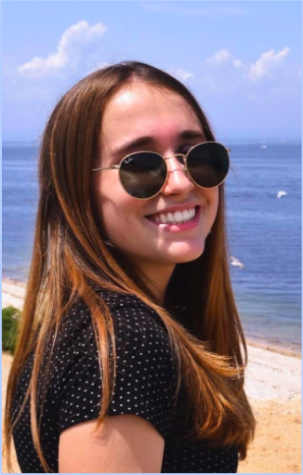 Some officers said they preferred giving speeches in front of the student body. 
"I definitely would've rather [given] my speech in person because it feels a lot more natural to give a speech to real people as opposed to a camera," Vice President Benet Rahmanim said.
President Adelia DeRose also felt that "a possible downside of the video speeches is that not everybody who voted watched them."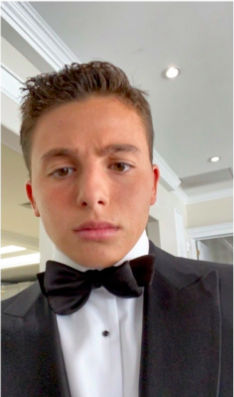 However, other candidates preferred making video speeches because the candidates had multiple opportunities to perfect their speeches.
"I was able to practice the speech as much as I wanted, and I was able to record myself until I got a good video," Speaker Ryan Rokhsar said, explaining that the video speech was not as uncomfortable as others might think.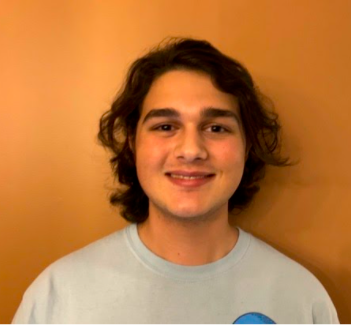 With the pandemic making school spirit events and assemblies unpredictable, there are a lot of questions for the school administration and the officers about how these events are going to play out. Co-Treasurer Yoni Elyasian emphasizes the importance of these events. 
"School events such as Pep Rally and Fashion Show… brought culture and unity in our school," Elyasian said. "It is important for us to find new ways [through these events] to build meaningful relationships with our peers."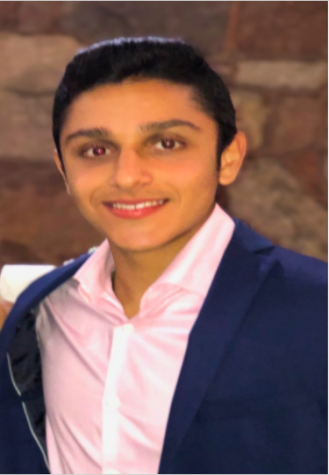 So far this school year, the Student Organization has encouraged students to dress up the day before Halloween with gift card incentives, and the junior class officers are already making plans for other events.
"We have started to discuss alternatives for Pep Rally and Spirit Week or a way to have these events in a safe manner," Secretary Kayla Kavakeb said. "We are working on planning future events for all students to look forward to." 
Elyasian further brought up the importance of compromise in planning events for this year. "It will be important… to create new [events] that both adhere to guidelines and attract as many students as the previous events did."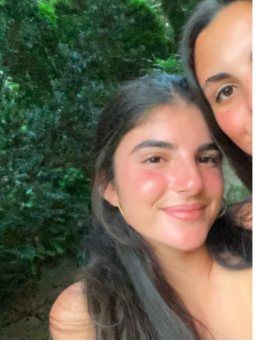 All the officers seem optimistic about this year. Kavakeb said that even though junior prom may not be a possibility, "it is [still] important, now more than ever, to have fun throughout the school year." 
Rahmanim's goal for this year is to "try and make sure this year feels somewhat normal for other students." 
Since it is still early in the year, there is still much to prepare for. The officers have a lot of work to do to make this unprecedented year the best it can be. Good luck and congratulations to the elected officers of the junior class.
About the Writer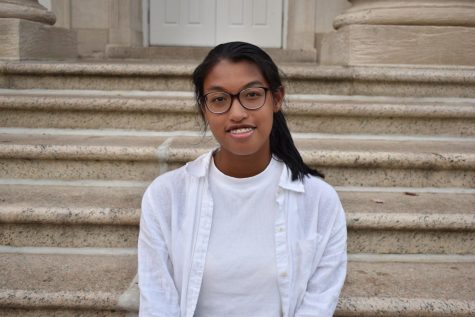 May Tun, Managing Editor
May Tun is one of Guide Post's managing editors. She plays Goalie for the girls varsity soccer team. She's also in Key Club, and she really enjoys bullet...