Holiday Spirit at the Thanksgiving Turkey Drive
Key Club partnered with the Great Neck Rotary Club to provide 1200 local families with Thanksgiving meals.
Members of North High's Key Club partnered with the Great Neck Rotary Club, a local community service organization, to offer assistance in the annual Thanksgiving Turkey Drive. 
Bundled up in coats and scarves, Great Neck volunteers seemed determined to defy the chilly fall weather as they fearlessly embarked on the daunting task of packaging over 1,200 Thanksgiving meals for local families.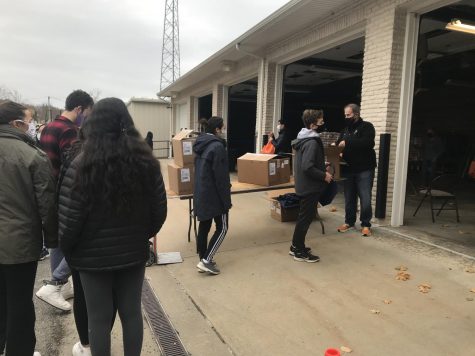 Volunteers arrived at the Manhasset Lakeville Fire and Water District off of East Shore Road at around 9 a.m. The packaging process consisted of eight stations, each one in charge of a specific food item. Volunteers then formed a line and walked from station to station, adding the different food items to their bags before each repeating the process well over 30 times. Every meal included cranberry sauce, peas, corn, gravy, carrots, stuffing, instant mashed potatoes, oatmeal cream pies and a separately-packaged stovetop turkey.
The drive only lasted about two hours, finishing much faster than expected. Due to the exceedingly successful first shift, the second shift of volunteers, which was scheduled to arrive at 11 a.m., was instructed not to come to the Turkey Drive, as all of the required tasks had already been completed.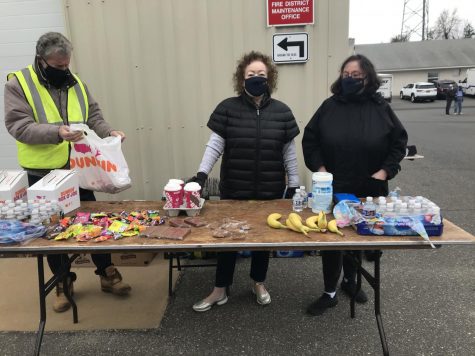 "I felt lucky that I was able to help out some other families celebrate Thanksgiving together during these hard times," said Sophie Frenkel, a sophomore.
Junior Alexa Nissim, and an officer for Key Club, explained that she was also excited to help local families celebrate the holiday. "After seeing everything that we had done and all of the bags that we had packed, it was very rewarding," she said. "You really see the difference that you made to people."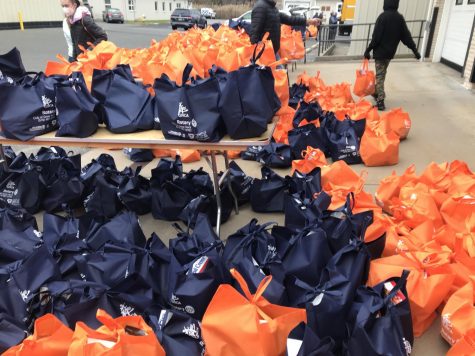 Though faced with the difficult challenges of maintaining social distancing guidelines while simultaneously enduring the cold November weather, both the Key Club and Rotary Club ultimately succeeded in bringing the thrill of the holidays to hundreds of families.
About the Writer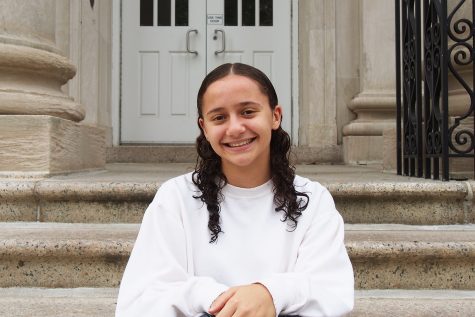 Natasha Khazzam, Managing Editor
Natasha Khazzam is one of Guide Post's managing editors. She enjoys art, foreign languages, and writing, and is an active member of numerous clubs such...