Kicking off Unity Week with 'Merica Monday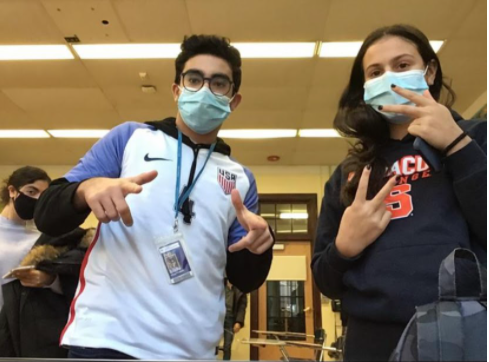 Monday kicks off Unity Week as "'Merica Monday." Students were expected to come to school decked out in red, white, and blue to show their patriotism for our country. 
Despite the unprecedented times 2020 has brought, North High has not let that stop them from showing school spirit.  This year's Spirit Week has been renamed "Unity Week" to emphasize the goal of bringing the school together despite the divided circumstances many students find themselves in.
"We, the S.O., wanted to create an event for students to look forward to and feel like the school is unified despite the hybrid learning model," said Ms. Silk, a Student Organization advisor. "It was difficult to transform the events that are normally held during Spirit Week into a virtual model. But, I think we came up with a lot of fun and new events that every student could participate in, whether they are at home or in person."
Unity Week — as the name implies — is meant to foster a sense of community and fellowship during these difficult times. "I was really happy to see that Unity Week was something the whole school came together on, even if we're divided in half," said junior Michael Bornstein. However, his experience with the celebration is not one that is shared by every student.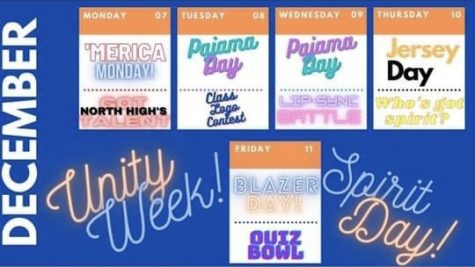 Many students saw the celebration as pointless. "The event is rather pointless, and most students did not participate," said sophomore Julie Sun. Her characterization of "'Merica Monday" is one which is shared by junior Shifan He. 
"At maximum, three kids per class were participating intentionally," said junior Shifan He. "To put it bluntly, most students have more to care about than a 'dress-up week' that 50% of the school will participate in maximum. Most high schoolers are not going to care about this week."
As a peer leader, junior Rudy Beauchesne had to participate in 'Merica Monday. Despite his personal participation, Beauchesne said "'Merica Monday is just another school day with some people wearing more red or blue." The only group of people who seemed to try was "teachers."
Although some students have voiced their opinions on 'Merica Monday's mediocrity, Unity Week is something students should look forward to and make an attempt to participate in.  
"We have received a lot of positive feedback about the events that have already taken place and are excited to see everyone's involvement and participation in themed days and events to come," Ms. Silk said.
Tuesday and Wednesday are Pajama Day, and students are encouraged to come to school in their comfiest, coziest pajamas. Thursday is Jersey Day, and students can wear their favorite jerseys to represent their rooting team. And lastly, Friday is Blazer day. To end a week of school spirit, students are encouraged to come to school dressed in blue and orange to show school spirit for their very own Great Neck North High. 
While there is no Pep Rally this year, there are still four more days of unity that students can look forward to.
Leave a Comment