North High students express anxieties toward new COVID-19 vaccinations
What seems like months away is nearly here, but how many of us are ready?
Two vaccines have shown positive prospects for eradicating COVID-19 in the near future. On November 16 Moderna reported that their coronavirus vaccine is 95% effective. Just a short week prior, Pfizer, partnered with BioNTech, released that their vaccine is more than 90% effective.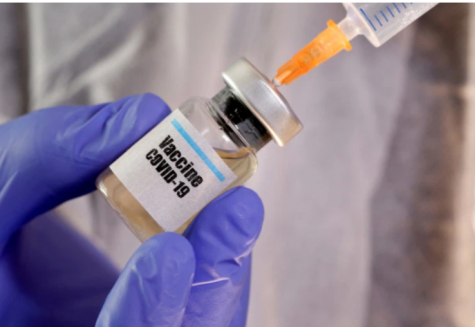 Pfizer and BioNTech both applied for emergency use approval from the FDA administration for their COVID-19 vaccines. The companies found the preliminary trials show the vaccines to be above the usual FDA margin for emergency use. 
"Our plan is to be able to ship vaccines to the immunization sites within 24 hours from the approval," FDA vaccine advisor Dr. Moncef Slaoui said. 
Both vaccines use messenger RNA, mRNA, to protect people from COVID-19. This new type of vaccine works by injecting a person with the mRNA of the viral protein so that one's cells translate the mRNA and express part of the viral protein. Then, the body builds an immune response against that virus part such that if the body were to be exposed to the real virus, the body has already formed acquired immunity. 
Vaccine candidates include an average of 30,000 volunteers each with a diverse group of participants in terms of age and medical backgrounds. Additionally, vaccines with such high efficiency as these can be a game-changer for the United States if people follow through with vaccinations. 
However, many Americans remain worried that these vaccines are not up to the same level of security based on the expedited timeline in which they were produced and ready to be administered as most vaccines follow a timeline of ten to fifteen years. While the majority of those ten to fifteen years are spent by companies seeking grants for funding and building the facilities to manufacture the vaccines, polls still indicate that only 45 percent of Americans are likely to get vaccinated immediately. 
Many North High students agree, expressing similar sentiments. 
"If the vaccination comes out I'm not getting it because it will kill me," Junior Chloe Roofeh said. "I think this vaccine will ease the stress regarding COVID-19, but I also worry that if the vaccine comes out people will completely disregard social distancing protocols."
Likewise, Junior Angelina Dayani described that she "would wait a little" before she got it because she wanted "to see how people react to it first.,"
Nonetheless, health officials continue to warn medical systems of the overwhelming months they could face, possibly a greater outbreak than the first earlier this year,  and the colder months set in. Hospitalization of patients with COVID-19 has doubled after dropping in the summer heat.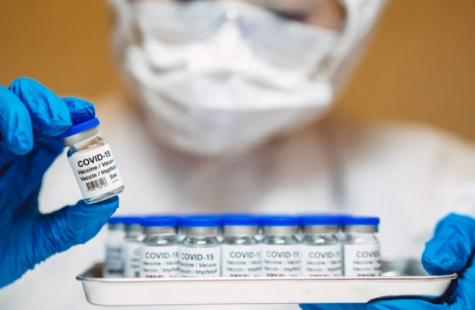 Additionally, state officials are continuing to impose new COVID-19 restrictions, especially for the Thanksgiving coming up. Director of the National Institute of Allergy and Infectious diseases Dr. Anthony Fauci said "with people traveling for the holidays, we will get into even more trouble than we're in right now."
About the Writer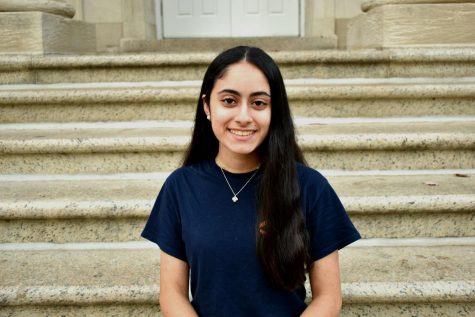 Shayla Bakhshi, Managing Editor
Shayla Bakhshi is one of Guide Post's managing editors. She also cheers on the GNN team, and leads the JV team as captain. In addition, Shayla is an...