International Night to be Performed Virtually
Due to COVID-19 protocols, International Night, a show celebrating North High's diverse culture, will take place virtually this year.
The Multicultural Club has announced that their annual show, International Night, will be held online as a result of this year's transition to remote learning. Though stark changes made to the event have forced the club to face several difficulties, the members are willing to push past the limitations the pandemic generates to create an enjoyable event for the Great Neck community.
International Night is undoubtedly a crucial aspect of the club that members and performers spend a lot of time and effort preparing for.
"We spend some time in the beginning of the year introducing the cultures of all our members and getting a sense to how many different cultures we have at Great Neck North," said Kyla Maloul, a junior club officer. "The majority of the rest of the year is dedicated to preparing for Multicultural Night."
In past years, the event has offered exciting live performances and international foods to all participants and guests. However, with the new COVID-19 protocol implemented, the Multicultural Club is prompted to think outside the box.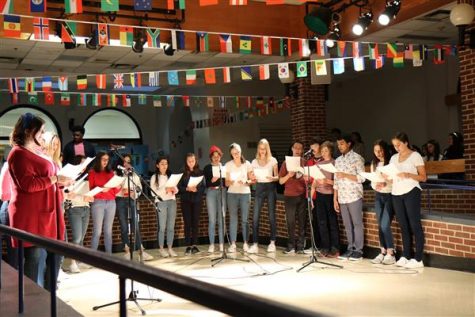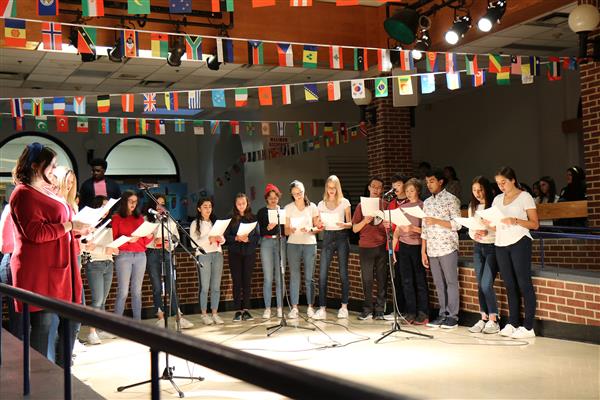 "We will be putting the night together completely virtually," Maloul said. "We will be having people send videos in performing dances, songs, etc. We will put the whole thing together and hopefully stream it somewhere."
"We hope to gather performances and share cultures of the school community in a way that showcases inclusivity and diversity, which is always the goal of the performance," said Ms. Lee, the club's advisor.
Unfortunately, last year's event was canceled on the exact day of the school's necessary closure on March 12, 2020.
"This was disappointing to the club who had worked hard to prepare for the event," Ms. Lee said. "It has also made the club difficult for people to engage with this year. Not seeing our hard work last year was discouraging for club members, many of whom have lacked participation in this year's club due to this disappointment."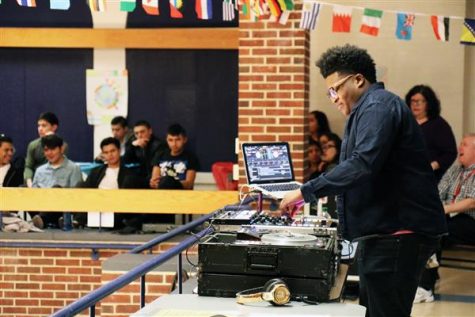 Though they face many new challenges, the Multicultural Club expresses great optimism for their upcoming virtual performance.
"We will make the best of our situation, even if that means putting a performance together virtually," Maloul said. "I think we can make it work and, regardless of the pandemic, still present all of the wonderful cultures we have here at Great Neck North in a different way than in years past."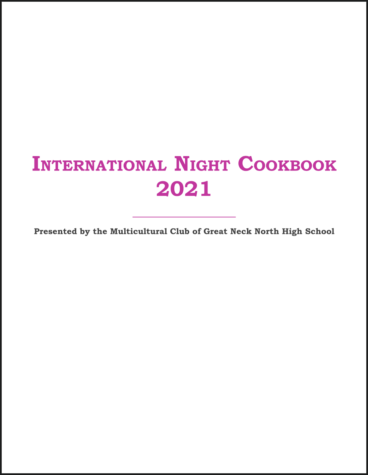 Leave a Comment
About the Contributor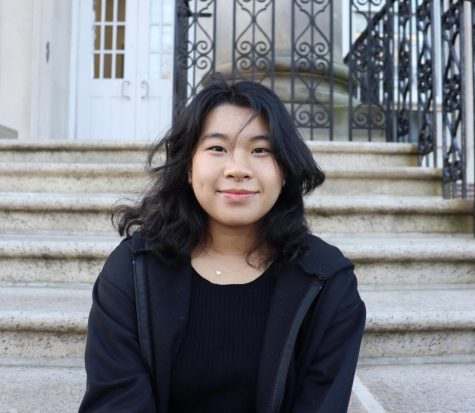 Cheri Chu, Editor in Chief
Cheri Chu is one of Guide Post's editors in chief. She loves listening to music and has a huge passion for art. Cheri likes playing tennis, drawing,...