Sophomores, Get Ready for "Hell" Year: AP Advice for Rising Juniors
Choosing which classes to take is almost always a struggle, and with the extra stress of the pandemic, class selection hasn't gotten easier. If you're an anxious sophomore worried about your courses for next year, here's some advice from your fellow classmates about the AP Classes offered during junior year.
1. AP United States History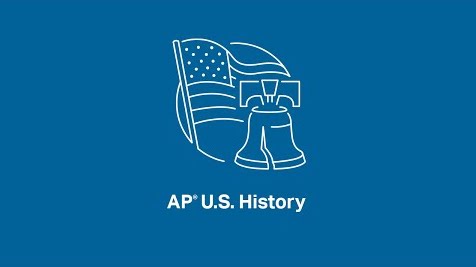 AP United States History, often referred to simply as APUSH, touches upon the entirety of American history, beginning with the "discovery" of the New World in 1492 and stretching all the way into the 21st century.
Though APUSH is normally only offered to juniors, this year's Community School (CS) sophomore and junior students take US history regardless of their grade level. Sophomore and CS student Carina Bazac explained that, for her, the class is of moderate difficulty. 
"The actual material isn't that difficult, but you do have to constantly review previous material because connections are really important," Bazac said. She also explained that having another friend in the class is very helpful when it comes to studying. "When reviewing, you can have a second eye that can see if you missed anything."
Sophomore Evalina Jaj, another CS student, also believes the workload to be quite reasonable. She recommends that students take detailed notes in class and try to grasp patterns and trends in the content. 
"Try your best because it's not a cakewalk, but don't be immensely intimidated by it," Jaj said.
To sum it all up, you should take APUSH if you had a Hamilton phase in middle school and if you're ready to challenge and improve upon your writing, analysis and studying skills.
2. AP Biology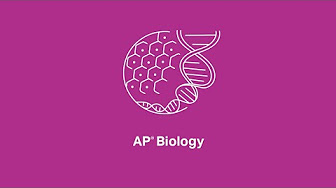 Infamous for its abundance of class topics and difficult test questions, AP Biology is definitely one of the APs that has earned a reputation at North High—but whether that reputation is good or bad depends on who you ask.
"Although it's a difficult class, it's also very rewarding," junior Kevin Khadavi said. "I'm definitely enjoying the class and coursework."
Junior Adelia DeRose touched upon the more challenging aspects of the class. "The main challenging thing about the class is the pace of it," DeRose said. "You definitely learn a lot of stuff quickly, and you can't just memorize things. You have to actually understand the concepts." 
DeRose offered some tips for students planning on taking AP Biology: students should watch videos on AP Classroom and the YouTube channel "Amoeba Sisters" and never procrastinate studying. "Always study a few days before the test," DeRose said. "It makes such a big difference." 
Bottom line: AP Biology is difficult. Take the class if you are ready to be challenged, have established study habits and, of course, have a genuine interest in the subject matter at hand.
3. AP English Language and Composition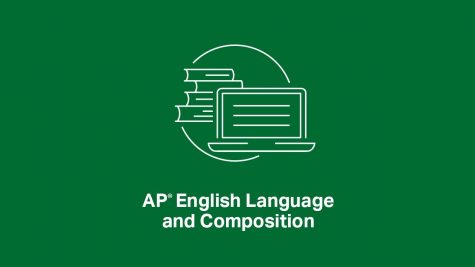 AP English Language and Composition, commonly abbreviated as AP Lang, is another class infamous for its difficulty. With its writing-heavy curriculum and often-hard-to-understand texts, AP Lang isn't exactly a walk in the park.
Despite its reputation, AP Lang teacher Mr. Blackstone explained that the class is worth the risk. 
"Don't be afraid to write something new, something narrower, something more nuanced," Mr. Blackstone said. "Follow a deeper argument and see where it takes you."
Junior Lauren Benhuri explained that although the class takes some adjusting, it is rewarding in the long run. "I really like the class so far. It's hard and we have a lot of assignments, but I feel like my writing has improved a lot."
AP Lang may be a difficult course, but the changes you will see in your writing will be tremendous and worthwhile for many students. But, if you don't like reading and writing, this may not be the right class for you. 
4. AP Psychology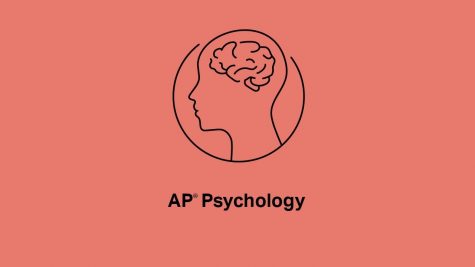 AP Psychology explores the depths of the human mind and the fascinating reasons why humans act the way they do. As an elective, the class is known for being calmer compared to the more fast-paced and intense APs. 
According to junior Ally Katchis, the reputation rings true. "The workload is not terrible, and it doesn't take a lot of time to understand the material, so that cuts down on the time it takes to do the homework and the time it takes to study compared to other APs," Katchis said.
However, Katchis warns students not to underestimate the class. "There's a lot to memorize between each test. So, if you're not very interested, it might be harder for you to memorize certain terms." 
At the end of the day, AP Psychology is one of those classes in which your interest, or lack thereof, in the content will either make or break your experience in the class. Take the class if you want to learn about the human mind, but don't take it if you just want an "easy" AP. 
5. AP Statistics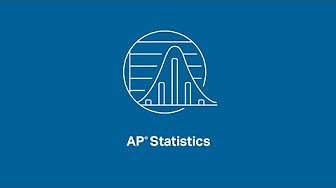 AP Statistics is another course that students typically take in either their junior or senior year of high school. One of the three AP math classes offered at North High, AP Statistics is known for its more relaxed nature in comparison to other APs.
Junior Sarah Hakakian explains that, for her, AP Statistics was one of the more easygoing courses in her schedule. "It's not as rigorous as AP sciences like bio or chem. It moves at a reasonable pace, but you still learn a lot each day."
Junior Ashley Panah touched upon her enthusiasm for the class.
"Overall, I love this class," Panah said. "What makes it even better is the teacher, Mr. Turkovich. I have had him for two years, and he makes stat fun, enjoyable, but also understandable. 
Panah recommends that students take the course if they genuinely enjoy math. She also advises students who do take AP Statistics to stay engaged during class. "You need to pay attention—it is very easy to fall behind and hard to catch up."
In short, AP Statistics is a great class for students who are passionate about math, interested in its real-world applications and are up for the challenge of having an extra AP on their plate.
Junior year is often a very stressful time for students. With college applications looming on the horizon, some students can't help but feel pressured to take as many APs as possible.
To avoid overloading your schedule, it's important to take AP Classes that genuinely interest you, so try not to cram classes into your schedule just to get that extra college credit. Prioritize doing well in the classes you sign up for and ensure that you still have time to take part in extracurriculars and other activities outside of the classroom.
Leave a Comment
About the Contributors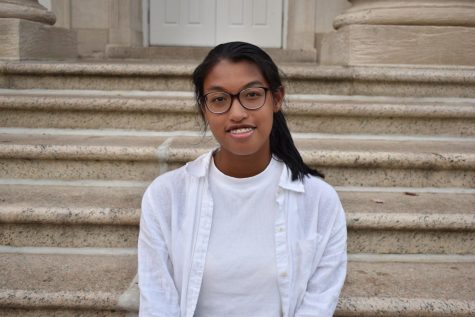 May Tun, Editor in Chief
May Tun is one of Guide Post's editors in chief. She plays Goalie for the girls varsity soccer team. She's also in Key Club, and she really enjoys bullet...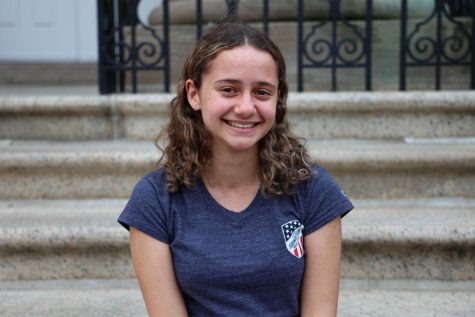 Natasha Khazzam, Editor in Chief
Natasha Khazzam is one of Guide Post's editors in chief. She enjoys art, writing, learning foreign languages, and is the co-president of the French...