NYC High Schools Will Reopen in Late March
Mayor Bill de Blasio has announced that high schools in New York City will reopen on Mar. 22, marking a sudden change in learning for thousands of students since schools shut down after a sudden rise in COVID-19 cases last November.
"We have all the pieces we need to bring high school back and bring it back strong and, of course, to bring it back safely," de Blasio said during a news conference. "Why do we know this? Because we set the gold standard for the nation, and our rules became the blueprint for the Center for Disease Control, for the CDC's own plan for bringing back schools."
Recently appointed school chancellor Meisha Porter has been tasked with leading the effort to reopen 488 schools, half of which will operate on hybrid schedules while the other half offers full-time instruction for most or all students going to school in person. The standard guidelines will continue to be enforced, such as mandated mask-wearing and social distancing. De Blasio has also announced the return of school sports, which will run through the summer instead of concluding at the end of the school year.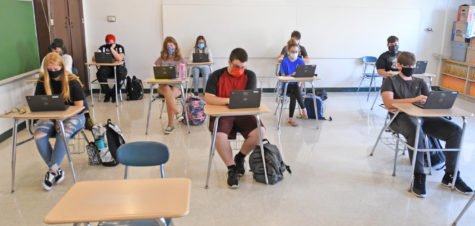 As of now, only students who have signed up for in-person learning at the beginning of the year will be allowed to return to school. This amounts to around 55,000 students and 17,000 staff members out of the 282,000 total high school students under the Department of Education's care.
There have been mixed opinions regarding de Blasio's announcement. 
"I'm pretty sure that the majority of the students have not been vaccinated yet, so going to school in the city could prove to be extremely dangerous," sophomore Joy Huang said. "If the cases go back up, what are you gonna do? Go back to being remote with only a couple of months left in school?"
North High science teacher Ms. York offers a different standpoint on the situation.
"All else being equal, without the myriad threats associated with a pandemic, in-person learning is the best way to teach students," Ms. York said. "Therefore, reopening schools with the support of all stakeholders as soon as possible is key. If schools can reopen with reasonable safety, then getting students back into classrooms with their teachers will benefit them, regardless of how far into the year we are."
Although the reopening of schools in the Great Neck school district has been rather successful, the reopening process in New York City has proven to be more challenging and unclear. 
"There are so many things that must be considered that making a blanket statement about all districts opening is impossible," Ms. York said. "Great Neck Public Schools was able to do so because of incredible support. For schools with larger class sizes, poorer ventilation, less technology, it is really so hard to know generally what should be done."
Despite much doubt from other parties, de Blasio has claimed that he will fully reopen all schools by next year. However, this will depend on how successful the initial reopening is and the state of COVID-19 in September.
Leave a Comment
About the Contributor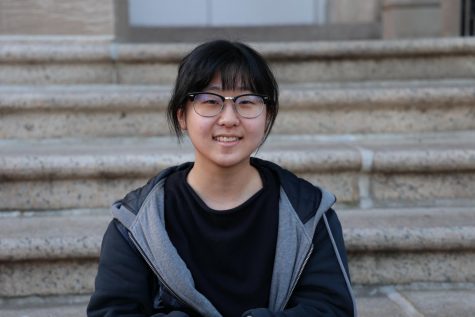 Hwi-On Lee, Managing Editor
Hwi-On Lee is one of Guide Post's managing editors. She is currently a member of the Science Olympiad Club, the Astronomy Club, and an officer of Tri-M,...