Spirit Week Day 2: North High's Got Talent—And Patriotism
As the school day began, the halls at North were flooded with red, white, and blue, brimming with excited murmurs that eagerly anticipated the day's upcoming events. USA Day and North High's Got Talent, a virtual talent competition, would mark the second day of Spirit Week.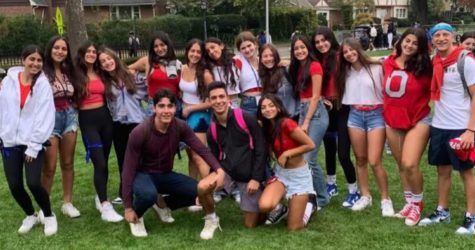 The first and most prominent event of the day, USA Day, sparked enthusiasm among many students. "I really loved how everyone wore the colors, and some even brought American flags and capes," said Kayla Kahen, a freshman. "It felt really cool that people throughout the entire school brought the spirit and really got involved."
Sophomore Lauren Kohanim similarly expressed her appreciation for the "USA" theme. "It was nice to see everyone dressing up and getting involved throughout the grades. I especially loved the school spirit that came along with spirit week as a whole," she said.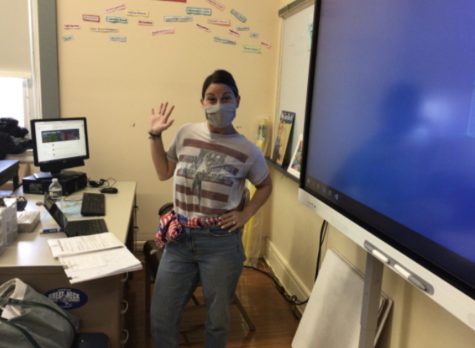 North High's Got Talent took place virtually this Tuesday, helping contribute to the competitive while simultaneously thrilling nature of Spirit Week. Each grade submitted two videos from students showcasing their talents, in hope of gaining the most points to contribute to the spirit week leaderboard. Senior Caitlin Liu presented an exciting juggling act, while fellow senior Eden Reznik flaunted her ice skating ability.  Both the juniors and sophomores conveyed their talent through music, and the freshmen presented a lively piano performance.
Shani Darshatian, a freshman who participated in the talent show, explained that sharing her skills with the school community was both uplifting and invigorating. "The talent show was a really amazing experience to be able to participate in and I appreciated that the school allowed us to show what we loved to do," she said.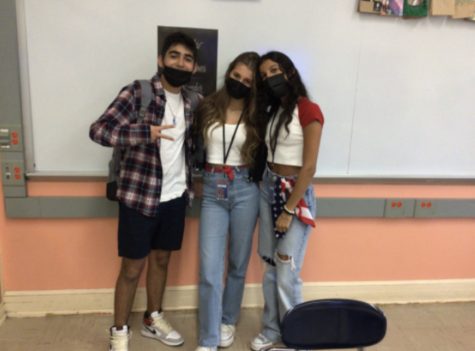 As of today, Spirit Week has managed to unify and connect the community at North through fostering healthy competition as well as camaraderie between and within grade levels. As of Wednesday night, the seniors take the lead with the juniors trailing closely behind. The sophomores and freshmen are tied for third place. Students eagerly wait to hear the upcoming results of North High's Got Talent that may change the standings of the leaderboard. The results of yesterday's class logo contest are as follows: the seniors won first place, followed by the juniors, while the sophomores and freshmen tied for third place.
Leave a Comment