Spirit Week Day 3: Battle of the Classes
Students show school spirit and unity with their grades through quiz bowl and wearing class shirts.
As spirit week is coming to an end, the school spirit is greater than ever. On Thursday, all of North's students wore their respective grade shirts, showing the unity within our school. The greatly anticipated Quiz Bowl was also held on Thursday and ran very smoothly, despite being done virtually.
Although everyone is competing against each other in order to higher the grades ranking, everyone was in unison, working together and showing great sportsmanship.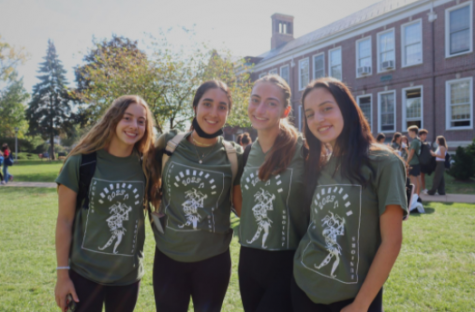 Jules Ahdoot, a junior and secretary of S.O., spoke of the coalition that comes with spirit. "I thought it was very special that everyone, regardless of their grade, bought their class shirt, came together, and they were all spirited." said Ahdoot. "It shows school unity even through the division of the grades, because everyone was dedicated to make our school more spirited."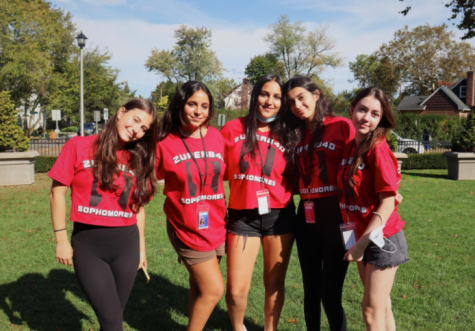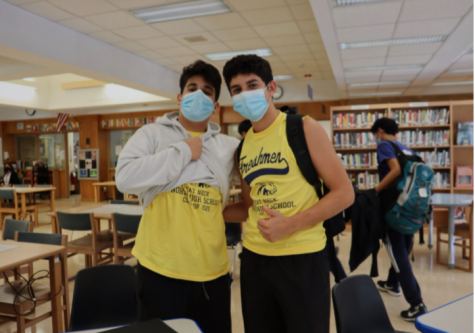 Along with the opportunity to show both school and grade spirit came competition. Our school's highly amusing Quiz Bowl event was live streamed in classes during eighth period. Four students of each grade sat at desks, with virtual buzzers on iPads in front of them.
Wearing their class shirts, each student taking part in the event made a great effort in answering the numerous and difficult questions asked.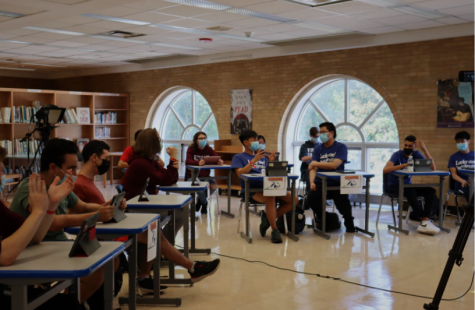 Although this year's setup went smoothly, this year's Quiz Bowl was definitely not as ideal as it was prior to COVID-19, and some students were not fully pleased with the organization.
"Personally, I think Quiz Bowl this year with COVID regulations went fairly smoothly, though this year with iPads, many competitors had their iPads muted, causing Mr. Gilden, who was reading the questions, to not see the notifications," said Hunter Loren, a student on the junior team. "However, as much as I prefer the way we had it when I was a freshman, I've never been one to mind being on camera, and the juniors this year won by a lot, which is great."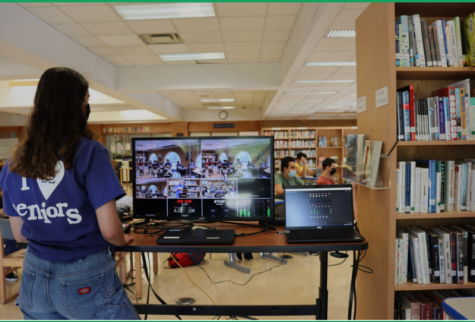 Regardless of the challenges of moving Quiz Bowl to a virtual event, students and teachers still enjoyed the event.
"I had a great time watching the competition," junior Kayla Hakimi stated. "I think the school did a great job despite the difficulties of the online process. I am glad that our school was able to experience an almost 'normal' spirit week this year."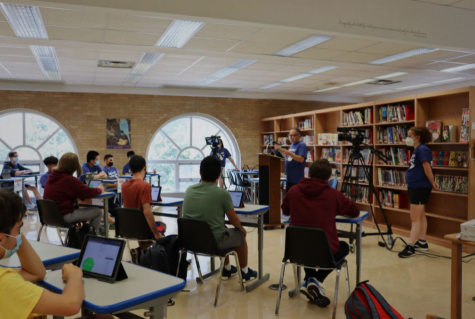 By the final round of the competition, the juniors finished in first place, followed by the seniors, then sophomores, and finally freshman.
After the class shirt and Quiz Bowl day helped unite and excite our school, students patiently await Friday's Blazer Day.
Leave a Comment