North High Gets Spooky
Spirited events were held on Oct. 29 to celebrate Halloween
To pave the way into Halloweekend, students and teachers dressed up and flaunted creative costumes throughout the spookily decorated hallways on Friday, Oct. 29.
North High's S.O. organized a multitude of events for students to partake in, including a Halloween hallway battle, a "photo boo!-th" costume contest, a "cosTomb" contest and a pumpkin carving contest.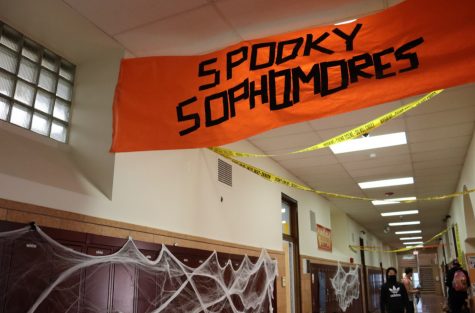 Representatives from each grade level decorated a hallway within the main floor of the school. Some decorations included orange-and-black streamers, cobwebs, tombstones and skeletons. To compliment the spooky decorations, students and staff sported costumes throughout the day.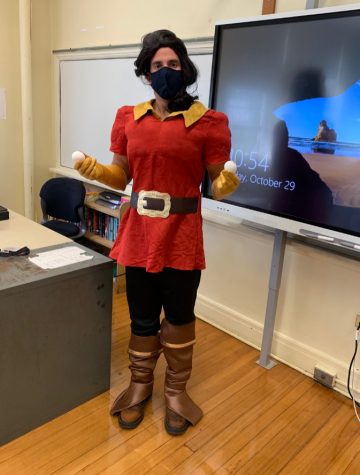 English department chair Mr. Blackstone dressed up as Gaston, the villain from the movie Beauty and the Beast. But for Blackstone, this costume was also a reminder of his family. "I wore this costume with my daughter two years ago," he said. "I was Gaston and she was Belle." 
In a more lighthearted manner, Admin dressed up as the cast from Scooby Doo. Assistant Principal, Mr. Levine disguised as Shaggy — Scooby's best friend. Dr. Holtzman dressed up as Scooby, Mr. Calderaro was Fred Jones, Ms. Snyder was Velma, and Ms. Behar dressed up as Daphne.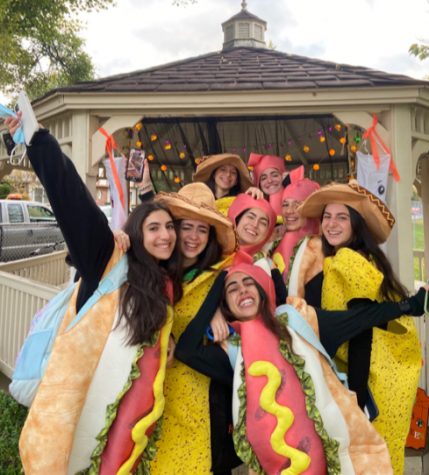 Senior Kayla Kavakeb, who dressed up as a taco shell, reflected on her experience at school on Friday. "I love the events that the school puts together like halfway decorating and pumpkin carving," Kavakeb said. "Yesterday after school I saw each grade come together to decorate their hallways and it was something special to see and be a part of."
In addition to seeing the cast of "Scooby Doo" and walking tacos around the school, you may have seen the Boston Celtics' basketball player Bill Walton — also known as Mr. Kinder. "My first boss used to call me Bill Walton because he thought I looked like him," Kinder explained. "So, today I chose to actually look like him."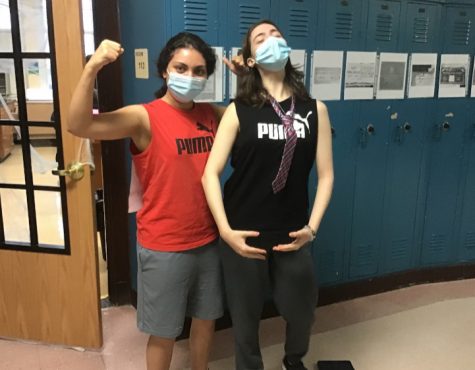 On the topic of look-alikes, seniors Sahar Tartak and Hannah Fishman dressed up like their friend and fellow senior, Matthew Mah, who often wears muscle tees and shorts. "Matt always teases us," Tartak said. "It was time to turn the tables."
As a whole, the students and teachers' efforts and spirits, this Halloween, tremendously contributed to making the school day that much more great and enjoyable.
Leave a Comment
About the Contributor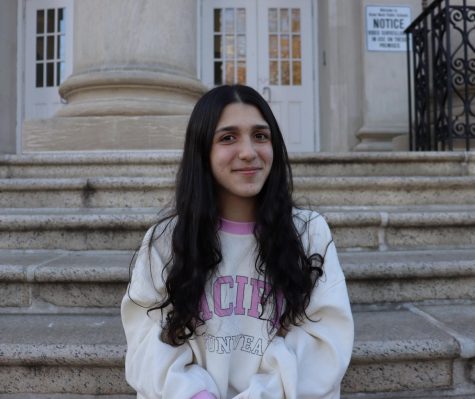 Amanda Lavian, Editor in Chief
Amanda Lavian is one of Guide Post's managing editors. She runs with Great Neck North's cross country and track teams. She also enjoys playing softball...