Play It Forward: North Raises MS Awareness
The Great Neck community gathered at the tennis courts adjacent to the track on Saturday, November 6, to support esteemed alumni, student-athlete and volunteer coach of North High's tennis team, Mindy Alpert. 
"Play it Forward" was a friends and family doubles tennis tournament held in honor of Alpert, who has suffered from multiple sclerosis, a neurological disease, for 25 years. Two varsity tennis players, Alana Shapiro and Sophie Frenkel, organized the event to raise awareness and fundraise for the National Multiple Sclerosis Society.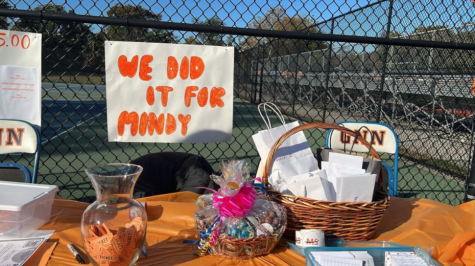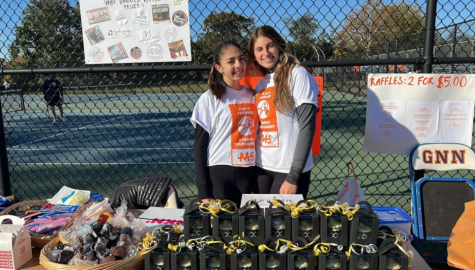 Junior Alana Shapiro explained the reasoning behind the name of the event. "Play it Forward" comes from the phrase "pay it forward," and we intended to incorporate tennis into the event name," Shapiro said. "We wanted to pay it forward and dedicate the tennis-playing event to Mindy."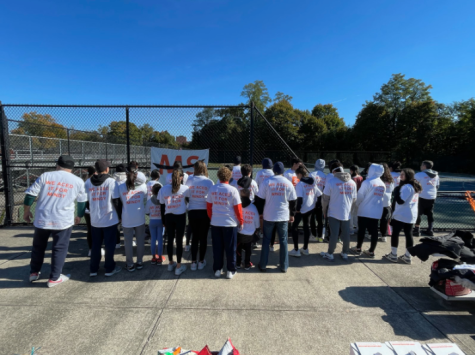 Multiple sclerosis, also known as MS, is a disabling disease of the brain and the central nervous system in which the immune system demolishes the outside covering of the neurons. Symptoms of MS include fatigue, loss of coordination, muscle rigidity and more. 
Mindy was afflicted with MS since college, but she was formally diagnosed with it in January 1998. She specifically struggles with fatigue and cognitive impairment including memory loss and forgetfulness.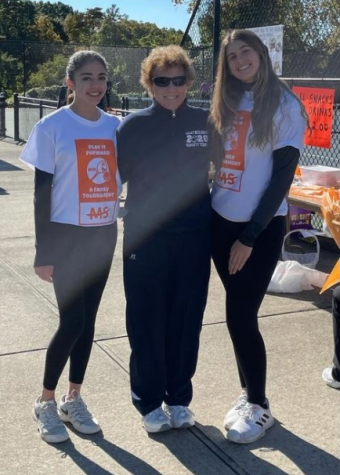 Mindy began her tennis career at age eight. She was exceptional from the very beginning. At age 10 she was recognized statewide. At 11, she began taking lessons at Port Washington Tennis Academy which is known for producing tennis extraordinaires. She was ranked 25th in the East for 14-and-under.
In high school, Mindy played a significant role on six sports teams; she played tennis, basketball, lacrosse, softball, badminton, and track. Ninth grade Mindy won the girls county tennis championship award for the first time at North High. Also, in her junior year, she and her doubles partner were the best in the Nassau County class and placed sixth in the state.
During her freshman year of college at Cornell University, she was on the basketball and tennis teams. In her sophomore year, she played basketball. However, she ceased to play when doctors recognized that she had mononucleosis. 
Currently, she coaches girls varsity tennis, girls junior varsity basketball, and boys varsity tennis.
Mindy has always loved sports and working with kids. She was a counselor and coach during the summer at camps starting when she was in 11th grade until her senior year in college. She had worked with girls and boys of all ages and varying skill levels.
"When I had to stop working because of my MS, I knew that coaching would be great to get back involved with," Mindy said. 
"That's what makes it so much more special. Mindy goes out of her way to find a personal connection with each and every person that walks into the gym, whether you're on JV or varsity," junior Iyana Kaiman said, despite not having the opportunity to be coached by Mindy. "She's such a warm and loving person, and honestly she just brightens up everyone's day with her contagious smile when she steps on the court." 
The event was a great success in terms of fundraising and making a difference in individuals' lives. There was a bake sale, a raffle and the tournament itself which was used to raise money. Also, people donated to a page designed for the event on the website of the MS Society.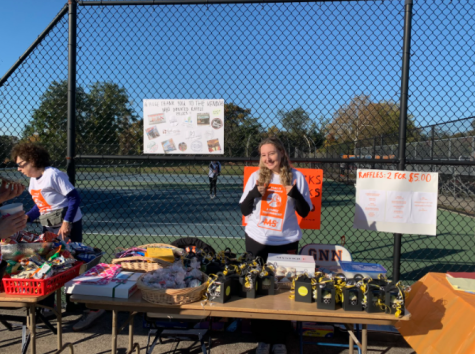 At the bake sale, cupcakes, donuts, snacks, coffee, hot chocolate, candy and water were sold at $2 a piece. The bake sale alone made $300.
Two raffle tickets were sold for $5. Tickets were sold weeks prior to the event and at the event. Prizes included a free manicure, free blowout, a $50 Bagel Hut gift certificate, $100 shabbat special from Amal and more. The raffle generated over $1,000.
The event as a whole raised over $3,000. 
"I am still smiling and so happy about the event," Mindy said. "It was amazing for so many reasons: that it was Alana and Sophie's idea to do this event in my honor and raise money and awareness for MS, that so many people showed up; whether they were current or former players from the high school tennis team, or parents and grandparents. Also, I am so grateful for coach Braun and coach Kazin for being so supportive and helpful in making this event so successful."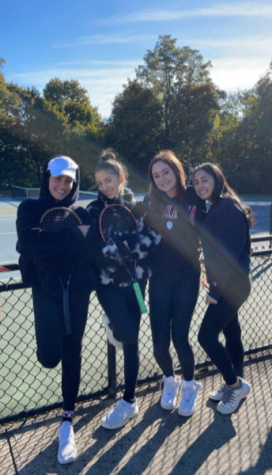 Along with raising money, the event enabled participants to return home with a sense of satisfaction for supporting a great cause, which was arguably the best prize. The first place doubles team was Dylan Kohanim and Matthew Manesh, winning the Amal gift certificate. In second place came Jamie Khezri and Ilan Rastegar. In third place was Jason Nejat and Alex Mordof.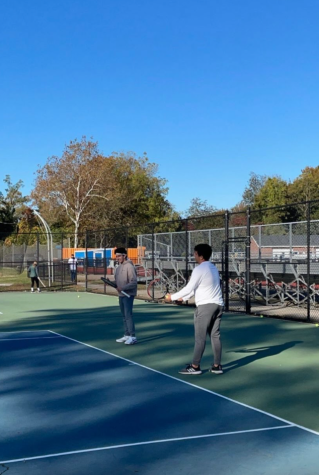 Matthew Manesh, a junior, reflected on his experience at the event. "It felt great to win first place, but more importantly I was happy to be a contributor to a good cause," Manesh said. 
The allegedly annual event will hopefully continue to raise awareness for MS in the years to come.
View Comments (1)
About the Contributor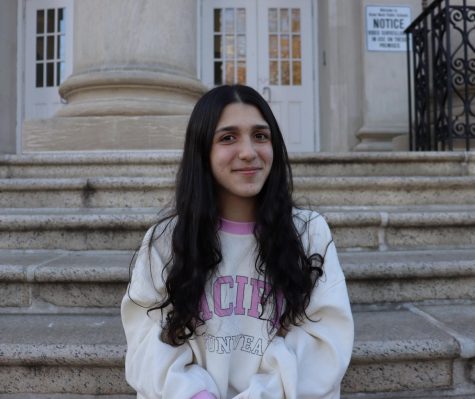 Amanda Lavian, Editor in Chief
Amanda Lavian is one of Guide Post's managing editors. She runs with Great Neck North's cross country and track teams. She also enjoys playing softball...